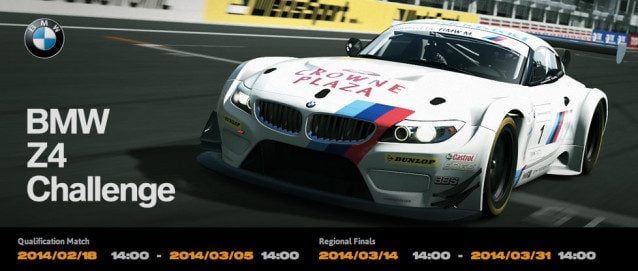 The Asian BMW Z4 Challenge is now available as a special GT6 Seasonal Event, available to players with Sony Entertainment Network accounts from Hong Kong, Taiwan, Korea, Singapore, Malaysia, Thailand and Indonesia.
As previously mentioned, the competition is hosted by BMW Japan, and will bring the seven fastest gamers from eligible Asian countries to the second round of the Super GT championship at Fuji Speedway in May. Once there, they will compete in a live time-trial event, with the winner heading to the BMW M Power Experience 2014 in Istanbul, Turkey.
The two qualifying rounds begin today, featuring the BMW Z4 GT3 '11 on Fuji Speedway F with Racing Soft tires. Be sure to check the main website for all the details and official contest rules for your region.
As always, stop by our GT6 Seasonal Events forum for more analysis and discussion!
More Posts On...