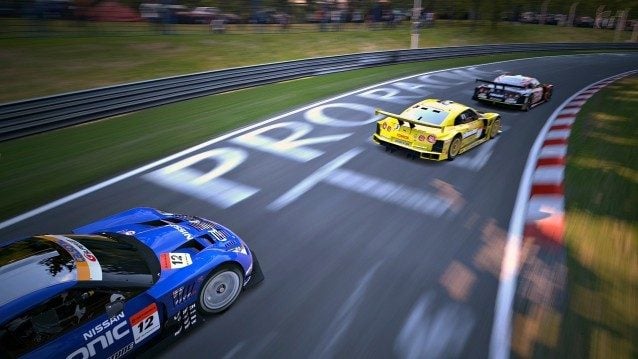 The first seasonal events of the new year are now available in Gran Turismo 6. This week's events are a trio of challenge events featuring GT300 and GT500-class racecars and European hot hatches.
This week's prizes are all of the purebred racing variety. This week's challenges are as follows, and remember to stop by our GT6 Seasonal Events forum for in-depth analysis and discussion, tips and tricks, and much more.
All events will be available through February 10th, 2015 at 0300 GMT/UTC.
Beginner Level GT300 Race Car Challenge
Twin Ring Motegi Road Course, 2 Laps
Racing cars, 530PP Max, Racing/Hard compounds or less
Gold: 210,000cr; Silver: 126,000cr, Bronze: 105,000cr
Gift: Gold: Impreza Super Touring Car

Silver: GT GREY 007-N
Bronze: GT PASTELTONE 002-C
Intermediate Level European Hot Hatch Challenge
Brands Hatch Grand Prix Circuit, 3 Laps
Normal cars, 450 PP Max, Comfort/Soft compounds or less
Gold: 350,000cr; Silver: 210,000cr, Bronze: 175,000cr
Gift: Gold: Delta HF Integrale Rally Car '92

Silver: GT CHROME 001-W
Bronze: GT METALLIC 010-W
Expert Level GT500 Race Car Challenge
Nurburgring Nordschleife, 1 Lap
Racing cars, 600PP Max, Racing/Hard compounds or less
Gold: 500,000cr; Silver: 300,000cr, Bronze: 250,000cr
Gift: Gold: NSX GT500 Stealth Model

Silver: GT OLD GENERATION 008-C
Bronze: GT JAPANESE 009-W
Photomode image by kornGT.
More Posts On...
The original comments for this post are no longer available.