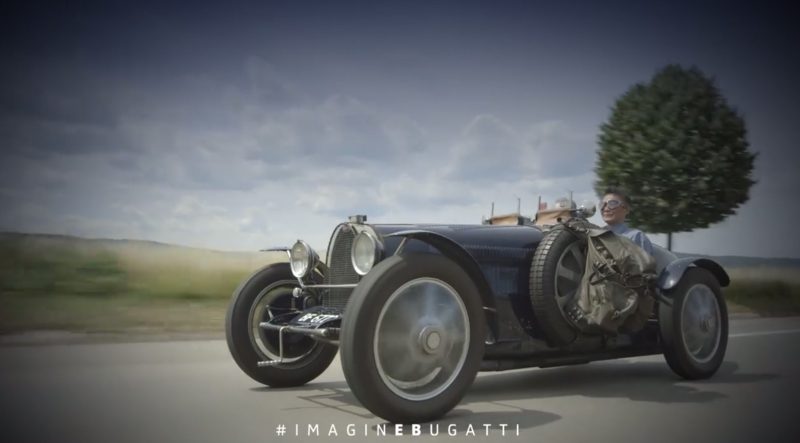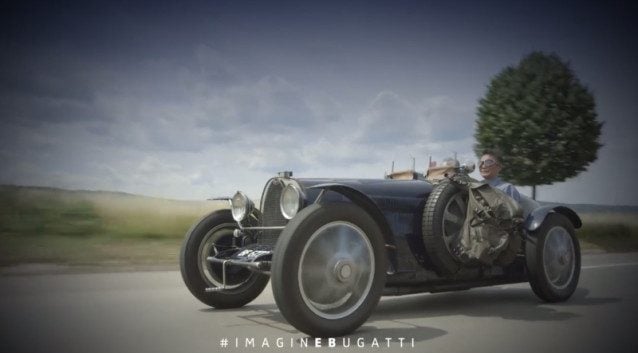 If there's one thing you can rely on with PR, it's that if the first attempt to engage your audience is too subtle the second one won't be. So when a small image of seven virtual pit crew members wearing Gran Turismo overalls doesn't quite get the job done, a video of Gran Turismo's creator Kazunori Yamauchi being driven about in a classic Bugatti Type 51 should smash the point home:
A classic car calls for classic company, a drive to remember. #imaginEBugatti pic.twitter.com/PsS0pcK3Mf

— Bugatti (@Bugatti) August 18, 2015
The overt involvement of Yamauchi certainly helps along rumours that Bugatti is intending some more significant link with Gran Turismo than the two Veyrons available in GT6, but as things stand your guess is as good as ours when it comes to what the product of that will be. Will it be the Bugatti Chiron, set to succeed the Veyron next year, an unknown Vision GT car or one or more cars from the brand's past – or a mixture thereof? We hope to find out soon!
Thanks to DarthMosco for the tip!
More Posts On...
The original comments for this post are no longer available.