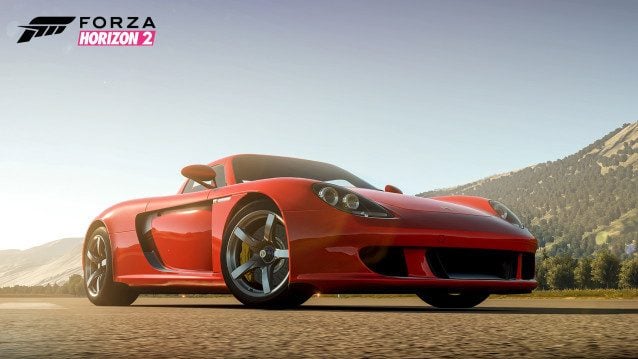 Well now this is a surprise. The Rockstar Car Pack released earlier today for Forza Horizon 3, and at the usual 10AM PST time, the accompanying title update became available.
Things weren't so rosy for PC players, however. Instead of being prompted for a typically-sized update file, Windows gamers were presented with a huge 53 GB download. This reportedly came in the form of a developer version of the game, meaning existing save files would not work with it. Turn 10 has already announced it's looking into the issue, and recommends players cancel the download immediately.
Those that haven't have made a few notable discoveries, however. Neogaf member "rrs" found his download unencrypted, where the complete car list shows a lot of unannounced cars (you can see the full set of images at this Imgur gallery):
2017 Aston Martin DB11
1959 BMW 507
2016 Cadillac ATS-V
1971 Chevrolet Vega
2013 Dodge Dart GT
1985 Holden Commodore VK
1970 Honda S800
1969 Lola T70
2005 Mercedes McLaren SLR
1956 Porsche 356
1956 Porsche 550A Spyder
2012 Porsche 911 GT2 RS
2012 Porsche 911 GT3 RS 4.0
1982 Porsche 911 Turbo
2014 Porsche 911 Turbo S
2014 Porsche 918 Spyder
1989 Porsche 944 Turbo
1987 Porsche 959
2004 Porsche 996 GT3
2003 Porsche Carrera GT
2012 Porsche Cayenne Turbo
2015 Porsche Cayman GTS
2015 Porsche Macan Turbo
1990 Renault Alpine Le Mans
2016 Vauxhall Corsa VXR
1983 Volvo 242 Turbo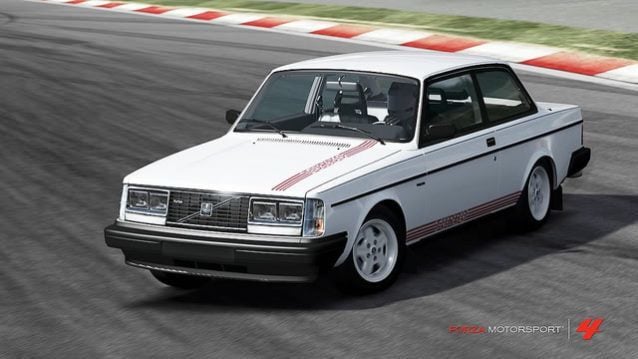 Keen-eyed readers will note the Porsche models are largely similar to the ones found in Forza Horizon 2 (with two 1956 models from last year's FM6 pack as well). Most of the other cars are new to the franchise, though the BMW 507 and Volvo 242 Turbo were last seen in the X360 era. The Mercedes-Benz SLR is the odd one out, being available in all previous XB1 Forza games.
What we don't know is how these cars would be delivered to players. With the news that the EA exclusivity deal with Porsche is dead, it's possible the Stuttgart cars could appear peppered across multiple packs with other marques. It wouldn't be a bad idea: Assetto Corsa has shown off some diverse Porsche packs, and iRacing recently announced the German marque is coming later this month. A pack of largely recycled models may not go over well when Porsche is now available in multiple competitors.
Of course, with this seemingly being a developer version of the game, it's possible the Porsches have only been added for private testing, and none will find their way into the hands of the public. Though we have seen hints of the 911 Turbo S before…
As ever, stay tuned to GTPlanet for more updates on the situation as they unfold.
Forza Horizon 3 is currently available for Xbox One and Windows 10.
Special thanks to TheAdmeister for first posting the Imgur gallery.
More Posts On...