Our first look at Evolution Studios' first Virtual Reality offering comes courtesy of French gaming outlet 'Jeux-Video', who recently posted a 9-minute recap of the VR offerings from the Games Developer Conference held in San Francisco last week.
At the 6:43 mark, off-screen gameplay footage of Driveclub VR is shown with the player experiencing Old Town in what appears to be a Ferrari 458 Italia (or perhaps the Speciale) played on the Thrustmaster T300 RS steering wheel. Whilst at first glance this looks to be pretty standard Driveclub gameplay, a closer look highlights a neat change made for the VR version of the game.
The change in question is in regards to the heads-up display which has experienced a key alteration in this shift to VR. Firstly, the HUD is a lot more dynamic than it previous was and now seems more akin to a FPS rather than a racing game. Below, we can see the regular Driveclub display:
Now, this is what Driveclub VR's HUD looks like from the demo(apologies for quality):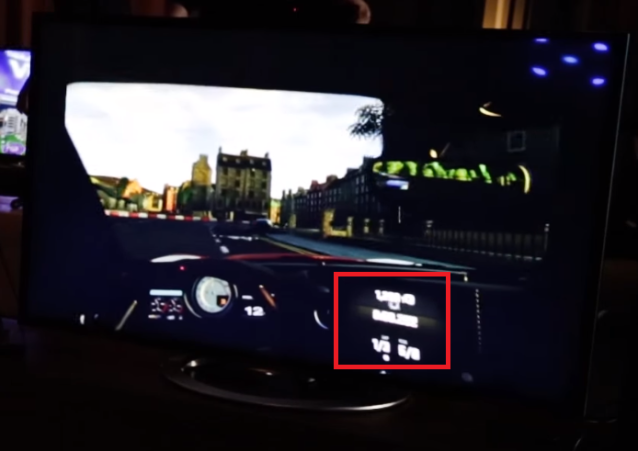 The static stats shown on screen have been adjusted for immersions sake, all 'additional' information is displayed in the center area of a car's interior. Here, players can see:
The last XP points addition/deduction
Total XP for event
Lap Count
Event Position
It is important to note that this player information doesn't follow the head-tracking within PSVR, so it acts almost like a GUI(Graphical User Interface) you'd find in some of the more luxury cars on the market. This is definitely an interesting take on how Virtual Reality can be used smartly to increase overall immersion by removing the constraints of regular 2-dimensional gaming.
The new interface also raises an interesting question: will interior view be the only option for players in-game or will they be able to change it to the more traditional view? It wouldn't be surprising given the challenges that would be faced creating an immersive experience for a chase cam, and as the main pull of VR is to make players feel like they are right there inside the game, a chase cam wouldn't really give this feel. This is definitely worth keeping an eye on for prospective players.
Another commonly asked question is whether Driveclub's VR offering will be a free upgrade, paid DLC or a full separate game?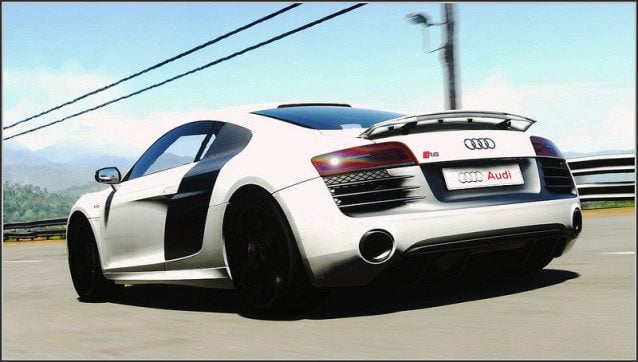 Whilst director Paul Rustchynsky has remained tight lipped and told fans E3 2016 will be where we hear more, GTPlanet's very own Donnced has kindly translated the audio in the video for us which includes some interesting information (as always take information from an unofficial source with a grain of salt):
'The first time I played the game, I didn't like it. This time, I have enjoyed it. The game will be a separate release called "Driveclub VR" with 'limited content' and at this time, I do not know if existing owners of the game will get a discount'
The journalist in the video seems certain that Driveclub VR will be different to regular Driveclub, and on top of that will only have 'limited' content. What that means exactly is not elaborated. Regardless, it's a nice piece of information direct from someone who has played the title, but shouldn't be treated as an absolute until we hear word from official sources.
Are you interested in purchasing Driveclub VR? Let us know in the comments below!
See more articles on Driveclub and PlayStation VR.