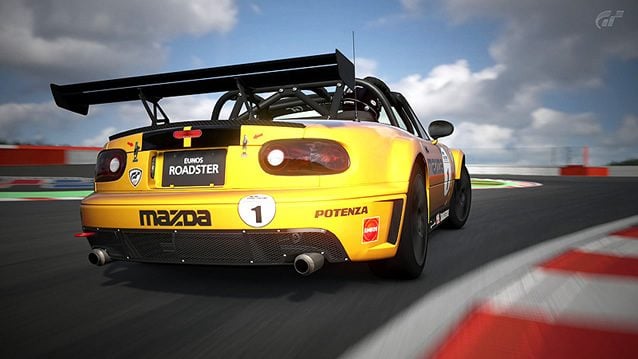 Though there's still been no explanation from Sony regarding the delay of Gran Turismo 5's first batch of DLC in North America, its release date of October 25th is finally here. The exact time the new content will become available in the PlayStation Store is not known, though it will likely be in the afternoon, Eastern Time (Edit: Confirmed as 14.00PST through Twitter).
As you've probably heard by now, the new content includes two new tracks (most notably, Spa Francorchamps), 15 new cars, 100 new paint colors, and new suits and helmets. Each pack can be purchased separately or together in one bundle for $11.99.
For all the details, read our complete set of Gran Turismo 5 DLC Frequently Asked Questions, which includes information on how to buy it, how to install it, and everything in between. See you at Eau Rouge!
*** UPDATE ***
Though the content has been officially released, as you've probably seen in the comments below and in our forums, there is a problem with the North American GT5 DLC packs. Though you can complete the purchase from the PlayStation Store, the content itself does not actually appear in the game.
If it's any consolation, everyone is currently experiencing this issue, so it's best to just sit tight until SCEA can correct the problem. As always, stay tuned to GTPlanet's blog and forums as this story develops.
*** UPDATE 2 ***
The North American DLC installation issues appear to have been resolved. Be sure to click the round "DLC" icon in GT5's main menu after purchasing the content to activate it. As mentioned, read our DLC FAQ for more help.
AAA
GT5 Photomode image by Walkinshaw.
See more articles on Gran Turismo 5 DLC and SCEA.