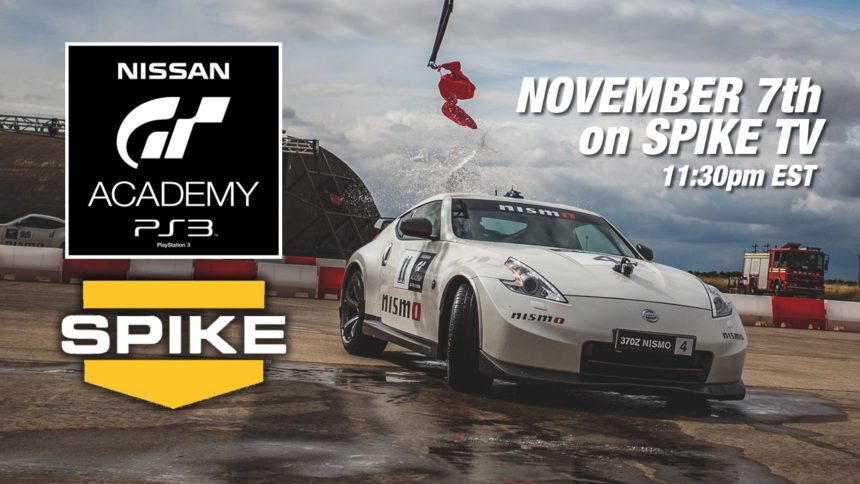 GT Academy returns to Spike TV this Friday, November 7th, at 11:30pm ET for Season 4 of the reality television show which chronicles the North American GT Academy Race Camp, where the 2014 champion will be crowned and begin their professional racing career with Nissan.
Nissan is also hosting special prize giveaway for viewers this year, offering an all-expenses-paid trip to the 2015 Rolex 24 Hours at Daytona and what is described as a "Mini GT Academy Race Camp", though it's not clear exactly what this means. Click here to enter to win, and don't forget you can submit a new entry each day.
Race Camp finalist and GTPlanet member Tommy Gontkof (@tguns16) is also hosting a live viewing party for each episode of the show at Glory Days Grill in Glen Burnie, Maryland (near Baltimore).
There will be raffles, door prizes, and virtual racing with a GT6 driving rig, and a portion of the food and drink sales will be donated to the Armed Forces Foundation, an organization dedicated to helping American military veterans.
Click here to RSVP for the party on Facebook, and – if you can't make it to Maryland – be sure to join GTPlanet's own virtual viewing party right here in our GT Academy forums on Friday night.
More Posts On...
The original comments for this post are no longer available.