Update: We've amended this article to reflect incorrect information posted on the PlayStation YouTube channel regarding the Laguna Seca circuit.
We're still recovering from all the excitement and drama in Monaco this last weekend, but there's more to come. This week will see the next update of GT Sport, and it will bring some of the juiciest content to date.
Although we've been expecting it, an official maintenance announcement has confirmed the time and date for the update. Posted both on the official site and in-game, the announcement reads:
At the following time, we will perform maintenance on the 'Gran Turismo Sport' servers. A new game update will also be available after the maintenance. Please note that during this time the online services, including [Sport Mode], will not be available.

[Day & Time]
28 November, 2019, 04:00 – 06:00 UTC

* The above time is subject to change.

We apologise for any inconvenience this may cause and thank you for your understanding.
Unusually, there's not been the traditional teaser 'silhouette' from PD studio boss Kazunori Yamauchi. This commonly appears a few days ahead of the update to clue us into what cars might be coming, but it hasn't shown up just yet. Of course Yamauchi has been rather busy in Monaco in recent days…
That doesn't mean we're in the dark for what content is on the way however, as there's a few things promised in recent announcements.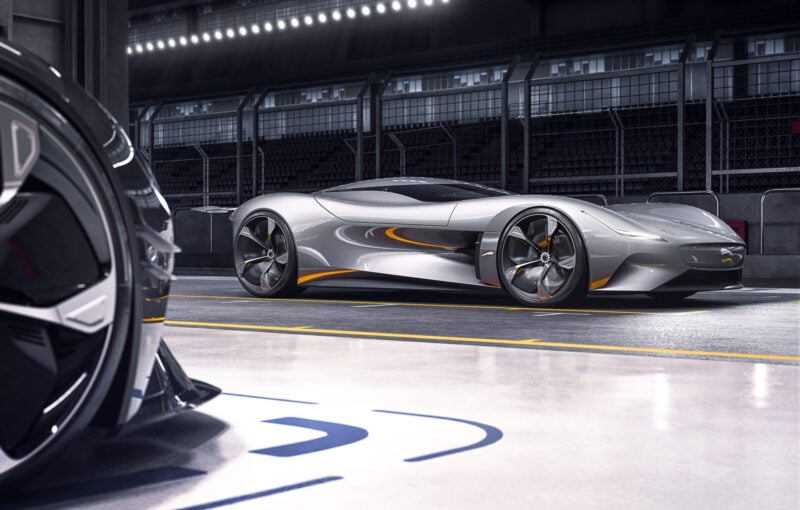 First on the list is the Jaguar Vision Gran Turismo. The previous World Tour live event in Tokyo revealed this car — and GTPlanet founder Jordan Greer won the car's first race — along with a schedule of November's month end. We're also expecting a version of the GR Supra Gr.4, as players are due to start receiving this from December 16 as a prize for completing an online survey.
In addition to that is the new Lewis Hamilton Time Trial Challenge DLC. This paid add-on will set you ten time trial challenges to take on against six-time world champion of F1, and Gran Turismo enthusiast, Hamilton, with exclusive rewards. These include a specific, mysterious 'Project 44' prize car and a raised in-game credit cap. Polyphony Digital will reveal more on this ahead of the update.
According to information posted on an official PlayStation channel YouTube video regarding the circuit, we're also due to see the debut of Laguna Seca. This track appeared at the weekend's World Finals in Monaco, and although we were a little cautious about anticipating when it would arrive in the game, the video gives a November 28 date for the track. However, the track does not appear in the official teaser video for the update.
There may yet be further content to arrive, and we'll bring you more information as we get it.
See more articles on GT Sport Game Updates, Laguna Seca, and Lewis Hamilton.