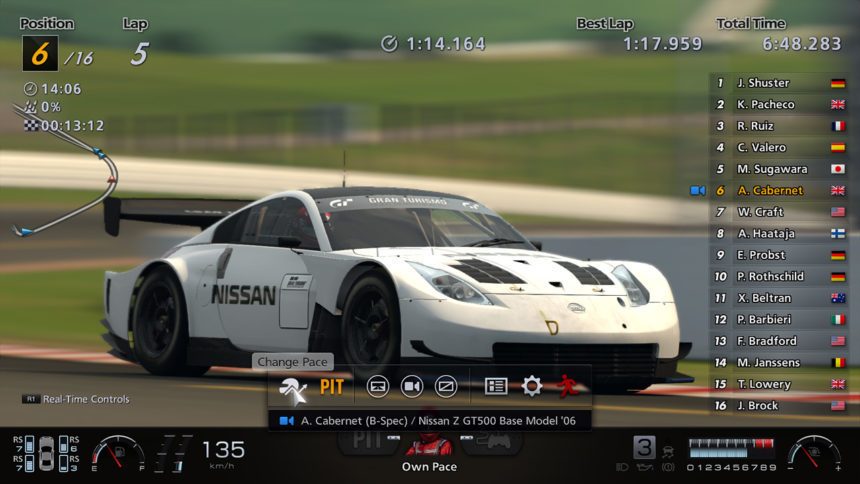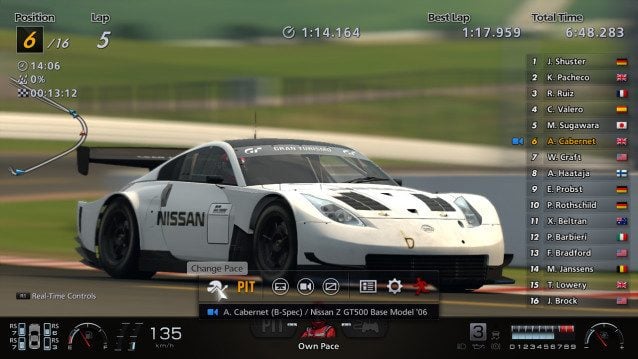 UPDATE: These references to B-Spec have since been removed from the official site.
Several of Polyphony Digital's official European websites are being updated today with new information about B-Spec mode in Gran Turismo 6. The update includes two new screenshots which show the feature in action, along with a brief description of how it will work (this one was translated from German):
"The B-Spec mode in which an AI driver can take over for the player who was introduced in all racing events in career mode. You can use the B-Spec mode for races where you find it difficult the qualifications, for example at the longer endurance races, or if you just enjoy as a spectator a race. You can select B-Spec from the Quick Menu, which will be shown before the start of a race event in career mode."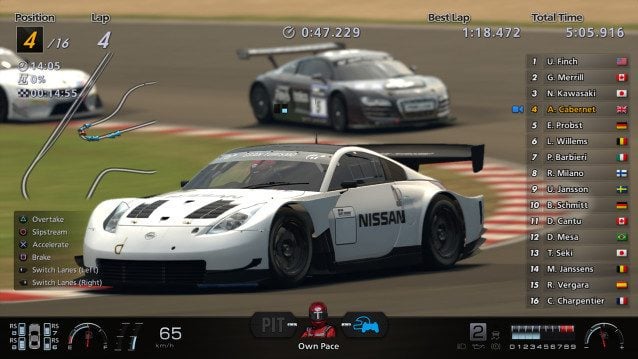 B-Spec mode, which featured prominently in GT5, was announced to be included in GT6 before it launched. Since then, though, we haven't heard much about the its return until now. The news comes hot on the heels of the announcement that Midfield Raceway circuit – an old favorite among classic Gran Turismo fans – will be coming to GT6 in the next update.
Thanks to Thom Lee and Patclash for digging this up!
More Posts On...
The original comments for this post are no longer available.