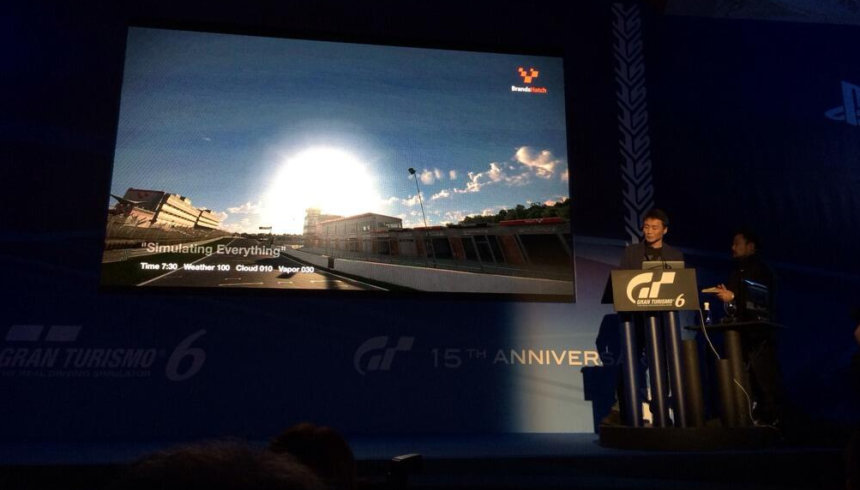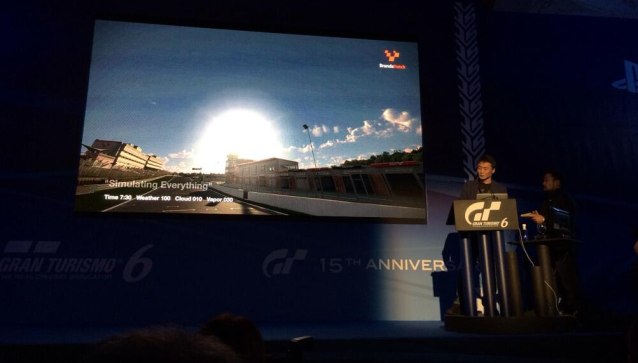 Kazunori Yamauchi took the stage for a presentation on Gran Turismo 6 during the first day of events for GT6's two-day launch party in Ronda, Spain. The presentation began predictably, reviewing lots of content we have previously known, but as time went on, more and more new information began to break, as covered live on our Twitter feed.
Here's a summary of what we learned from the first day:
Red Bull X2014, X2014 Standard (no fan) and X2014 Junior cars revealed along with "X Challenge" game mode.
"Simulating Everything" feature theme detailing atmospheric changes: time, temperature, humidity, clouds, dispersion of the atmosphere.
New Vision Gran Turismo concepts teased: Subaru, Nike, SRT (Dodge), Peugeot.
New intro movie presented; features Ayrton Senna karting on his old track and a Silver DeltaWing.
New Community Club features will not go live until January.
Dedication to improved DLC support and "Continued Updates" restated; new cars, tracks, features, seasonals will steadily become available for download in GT6.
We will be following up with more game information, pictures, and quotes from the event promptly, so stay tuned!
More Posts On...