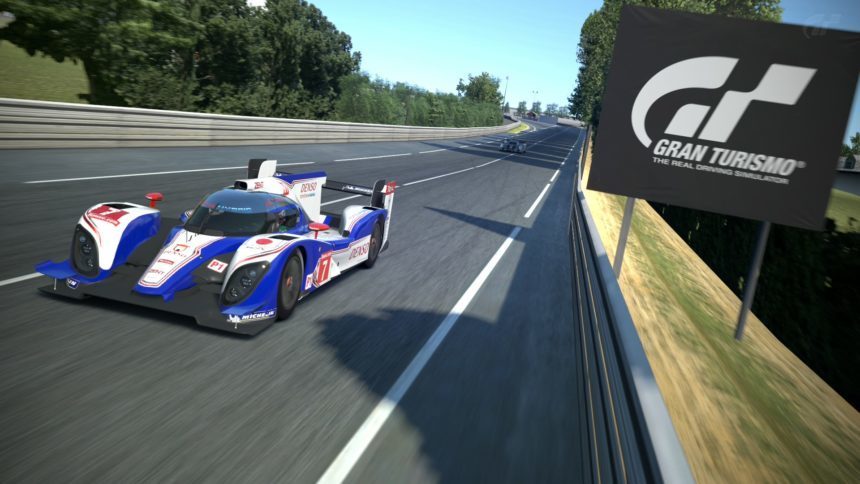 The latest round of GT6 Seasonal Events went live yesterday and take full advantage of the free new cars added to the game in update 1.09, while celebrating last weekend's 24 Hours of Le Mans and this weekend's Nurburgring 24 Hours. Here's a look at what's new:
Circuit de la Sarthe 1 Lap Time Trial
Circuit de la Sarthe 2013, 1 Lap
Toyota TS030 Hybrid
Gold: 170,000cr; Silver: 100,000; Bronze: 60,000cr
Nurburgring 24h 1 Lap Time Trial
Nurburgring 24h, 1 Lap
Lexus IS-F CCS-R
Gold: 200,000cr; Silver: 130,000cr; Bronze: 80,000cr
New Drift Trials are also available in the game, one of which features the new Red Bull Ring and another which takes advantage of the '80s version of Brands Hatch introduced in the Ayrton Senna Tribute content:
Drift Trial: 1989 or Earlier Non-Racing Cars
Brands Hatch Grand Prix Circuit '80s
Non-Racing Car, 1989 or earlier
Gold: 65,000cr; Silver: 42,000cr; Bronze: 16,000cr
Drift Trial: European Non-Racing Cars
Red Bull Ring
Non-Racing European Car, Sports Hard tires or less
Gold: 70,000cr; Silver: 45,000cr; Bronze: 22,000cr
All of these events will be available in the game through July 17, 2014. As always, stop by our GT6 Seasonal Events forum for more analysis and discussion!
GT6 Photomode image by ProjectWHaT.
More Posts On...
The original comments for this post are no longer available.