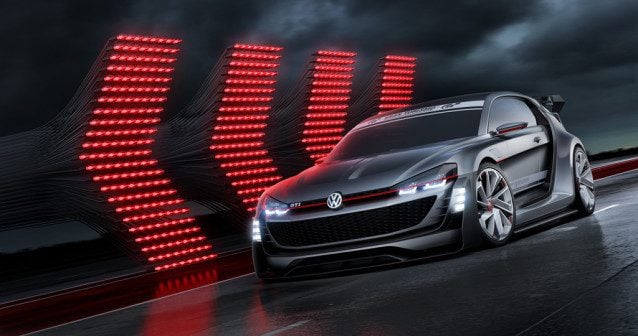 The latest update for Gran Turismo 6 has just been released, and it's an interesting one: bringing with it a new Vision GT car – the second from Volkswagen – and officially confirms GT Academy 2015 with the addition of a new Special Event for this year's competition (though it's not yet officially started).
Many of our community members will also be very happy to know 1.18 resolves the troublesome "Transmission Bug" which has plagued car tuners since 1.17 was launched last month.
Here's the official list of changes. As always, visit our GT6 forum for more discussion as our community digs for more undocumented changes included in this update.
Vision Gran Turismo
The "Volkswagen GTI Supersport Vision Gran Turismo" has been released.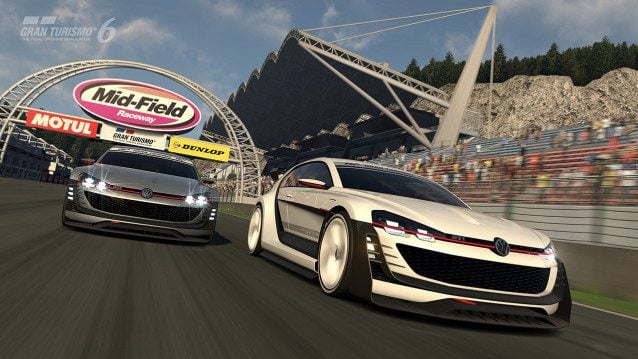 After the update has been installed, the car can be purchased from the [Vision GT] option within the [CARS] section in "My Home". Alternatively, it is also possible to obtain the car by completing a lap (regardless of the lap time) in the new Seasonal Event, available only for a limited time.
GT Academy 2015
"GT Academy 2015" has been added to the "Special Events" section. Eligible countries, schedules and other details will follow in a separate notification.
Correction of Issues
We have fixed the issue found after the 1.17 update where the settings of the [Fully Customizable Transmission] were being reset to default after entering a race.
Other
Improved the engine sounds for the Volkswagen GTI Roadster Vision Gran Turismo
Adjusted the deployment timings of the air brake for the Alpine Vision Gran Turismo, Alpine Vision Gran Turismo Race Mode, and Chevrolet Chaparral 2X Vision Gran Turismo, when using the (DUALSHOCK®3) wireless controller.
More Posts On...
The original comments for this post are no longer available.