After many wallets are recovering from Black Friday madness (not to forget there may be new GT5 DLC this month), why not take part in GTP's Photomode competitions, where you can win in-game prizes without having to drop a penny? Read on for all of the info on this week's five contests!

Last Week's Winner: Beccosinho
This Week's Theme:
 Sure, the weather outside is getting increasingly frightful, but you wouldn't know it with this week's
Rag Top
 theme. Becco wants you to hop in any car that has a soft top, whether it's up or down, and capture the essence of open-top motoring. Do keep in mind this week's theme isn't open to the likes of the Ferrari California, Mercedes SL55, or… the Peugeot 206 CC, amongst others.
Jump to the thread now!
This Week's Polls: For GT5's year anniversary last week, bmxmitch provided a handy H2H theme of Black vs White, focusing on the major tone of the whole image, not just the car paint choice. The polls for each side just wrapped up, so your goal now is to vote for either of the two remaining images to determine which side wins! Jump to the thread now!

Last Week's Winner: Gtuned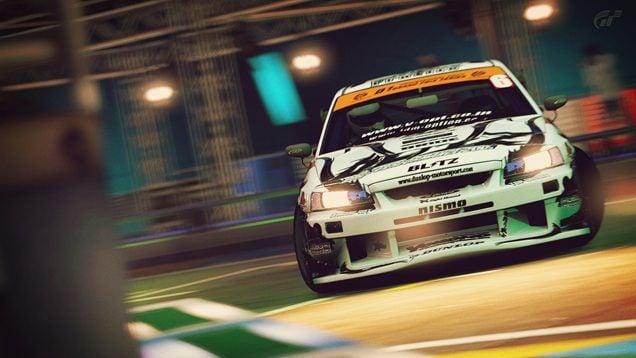 This Week's Theme: Slip-sliding his way to another win, Gtuned asks for a bit of thought and planning with this week's Street And Race theme. It will have to be a two-car image, showing the same basic car, but one must be streetable, the other, race-ready. Examples are things like a Challenger SRT8 shot with its new Touring Car brother, a JGTC NSX and the road-going NSX-R, or even a normal Citroen C4 standing up to Loeb's company ride. You'll get the idea with some of the fantastic entries already submitted, so take a look: Jump to the thread now!
This Week's Poll: Do you like Mazdas? Even more specifically judging by this week's poll entries: do you like 787B's? Mazda's record-setting Le Mans winner dominates the poll this week, taking 10 of the 15 spots for Do The Wankel. There's a bit less than 12 hours to vote, so help decide which of the rotary-engined shots deserves the win: Jump to the thread now!
Last Week's Winner: andrea
This Week's Theme: Now that we have cockpit view for Standards, the Fireblade is witnessing a bit of a rediscovery as people can get that much more immersion out of the flyweight Brit. With Caterham Japan, Andrea would like you to take the little guy to Tokyo R246, and judging by some of the entries already, the poll will be utterly fantastic. Don't take my word for it… Jump to the thread now!
This Week's Poll: Tom's At Fuji focused on that Gran Turismo series staple, the 1997 Tom's Castrol Supra, at Toyota's home track. You've now got to determine which of these images best represents it, and there's only a handful of hours left, so choose your champion! Jump to the thread now!

Last Week's Winner: Nato_777
This Week's Theme: Feeling up for some classic TV nostalgia? Step right up to Smokey And The Bandit. As there's only one entry so far, there's plenty of room for more, so digital artists, get in there! Jump to the thread now!
This Week's Poll: Some car companies could do much worse than some of the awesome Brochures our members created for last week's theme. In fact, many of the manufacturers have done just that! Take a look at these and just imagine a bit more gloss in paper form: Jump to the thread now!

Last Week's Winner: Jason_B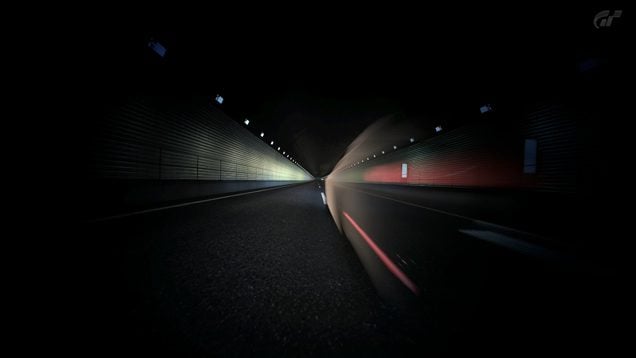 This Week's Theme: A wide-open theme this week, Jason wants Your Best. It can be any subject, any location, any aspect ratio – the only criteria is that you wow him. This should make for a very diverse anonymous poll, so why not join in the fun? Jump to the thread now!
This Week's Poll: One hundred. A long time for anything, but many car companies are hitting their centennial; Chevrolet's the big one this year, so it seemed only right to have a 100 Years Of Chevy theme too! The poll focuses on Vettes and NASCAR, but which of them deserves the win in your eyes? Cast those votes, and… Jump to the thread now!
…
All sound a bit complicated? Read this thread for an explanation on how to get your images off your PS3 and onto a computer, and read over the individual rules in each competition's thread. If you're further stuck, feel free to Private Message me (click here). Start snapping those digital shutters!