Another week, another batch of competitions! This week's themes are even more varied, and require some creativity to really get a competitive shot. Looking to enter? Click the links for each week's theme and read the first post in the thread; make sure to follow the rules on submitting an image, and do so in that thread before the weekly deadline! Each competition has unique rules, so keep them in mind when submitting!

Last Week's Theme: Black vs White
Last Week's Winner: unit Delta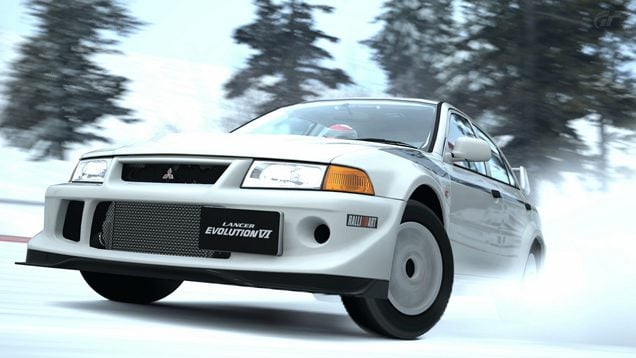 This Week's Theme:
 In his first GT5 win, unit Delta has provided
Track Art
. He would like to see the relation between car and road, whether it be a manufacturer's logo sprayed onto a turn at the Nordschleife, or maybe an interesting composition provided by racing lines and road arrows. It's your call, but you can't win anything if you don't enter, so head there now!
This Week's Polls: Want to help vote for the winner of last week's theme, Rag Top? Just click that link there and choose your favourite entry to help them win!

Last Week's Theme: Do The Wankel!
Last Week's Winner: andrea
This Week's Theme: It's an H2H week for 2.0 this week, and andrea's winning roll continues! Speaking of rolling, this week's theme is Uphill vs Downhill, and your job is to take an image of a car either being assisted by gravity, or fighting it. As always, read the first post in the thread for all the details on how to submit, and get snapping!
This Week's Poll: It wasn't an H2H week last week, but there was still a face-off: Street And Race saw pairs of road and track-ready cars shot together, a sibling rivalry of sorts. Hop into the poll to vote for your favourite!
Last Week's Theme: Tom's At Fuji
Last Week's Winner: DarkR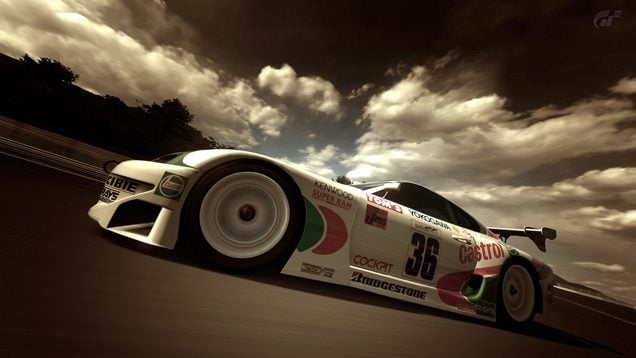 This Week's Theme: It's an important distinction this week, with Beauty Of The Beast taking the High End Performance G37 to Circuito de Madrid for our CCCL car/track combination. It's also a PMC editing week, meaning shots directly from the game are what's needed. Make sure you have a proper sized preview, and submit in the thread now!
This Week's Poll: The lightest car in the game got some love last week, the Caterham Japan theme provided stunning shots thanks to the more loose 2.0 editing rules. Every image is a winner here, but we know that only one can actually be in the end, so get your votes in now!

Last Week's Theme: Brochures
Last Week's Winner: Beccosinho
This Week's Theme: Time to get festive! It's Christmas Cards season! Becco wants to see some Christmas cards tying in images from GT5 this week, and as always with the Photoshop competition, the amount of editing is completely delimited, provided you have some GT5 content in the image. Hit the link to read the first post for all the details, and get 'shopping!
This Week's Poll: On the run? Smokey And The Bandit had our community create cop chases using GT5, and now it's time for a winner to be decided. Vote for your favourite!

Last Week's Theme: 100 Years Of Chevy
Last Week's Winner: youtimestwo
This Week's Theme: youtimestwo owns a classic MGB, and for Twisty – Hilly, he wants you to re-create the fun he gets taking it out for a summer drive. So, take any pre-1980 vehicle to Trial Mountain, Nordschleife, Toscana (Tarmac) or Mt. Aso, and when you get your shot, submit it secretly to youtimestwo here!
This Week's Poll: A wide-open theme last week, Your Best had some incredibly diverse entries, from watercolour-looking scenery shots, to pit-crew portraits, to, well, straight-up cars! Which one deserves the win? You've gotta help vote to decide that…
All sound a bit complicated? Read this thread for an explanation on how to get your images off your PS3 and onto a computer, and read over the individual rules in each competition's thread. If you're further stuck, feel free to Private Message me (click here). Start snapping those digital shutters!