After a short hiatus the Rewind has returned in all its splendor and things have calmed down over the last two weeks or so, only to pick right back up with the events concerning the Xbox One and Microsoft's steadfast DRM policies, all of which are no longer going to be implemented. What does this mean you ask; the same kind of freedom you currently have with the Xbox 360 are the same freedoms you'll be able to enjoy with the upcoming One. This means no used games policies, no trading policies, no always online connection. All of it, gone.
This is great news because it no longer forces policies upon those of us who simply didn't agree with them, or saw that no good could come of something being forced upon a community without any explanation as to why it might be a good thing, let alone even being necessary from the start.
That's enough of that though because we all know if I'm not talking about something in particular then I'm obviously doing my job wrong, so let's get the Rewind underway.
GTPlanet Picture of the Week
This week's image, courtesy of anthaliscious, is all about classic muscle taking the scenic route, and nothing fits the bill quite like this week's image featuring the 1969 Chevrolet Camaro Z/28.
The location looks to be Mt. Aso, and with the mountain and foliage in the background there's almost a surreal feeling and mood to the shot. Brilliant.
Have a suggestion for next week's featured image? Drop me a private message, entitle it "GTPlanet Picture of the Week" and fill it out with your two choices and they'll be featured in upcoming Rewinds. NOTE: You cannot elect your own work.
GTPlanet Weekly Race Series (WRS) Online Events: 2013 WRS World Cup Team Challenge
There's a time in the WRS where it's every man for themselves, and then there are times where the strength of a team is dependent on everyone pulling their own weight – this is one of those times. It's time to strap yourself in and prepare to tackle one of the more unique WRS challenges that will be seen this year as you prepare to celebrate 100 weeks of 3D3 Racing.
Teams are country-based and everyone will be taking the Chevrolet Corvette ZR1 in it's venerable RM form while tackling Fuji International Speedway and Spa-Francorchamps I've put my own spin on this event, now let the Stewards speak of the event directly:
This special event celebrating 100 weeks of 3D3 Racing will focus entirely on the team. Drivers will form country/region based teams consisting of 3-4 drivers and compete in a two round bracket style competition to determine which team will lay claim to the inaugural WRS World Cup Title. Drivers from all divisions and skill levels are welcome and encouraged to participate. The points system will utilize each drivers handicap in order to level the playing field and encourage teams to balance their rosters.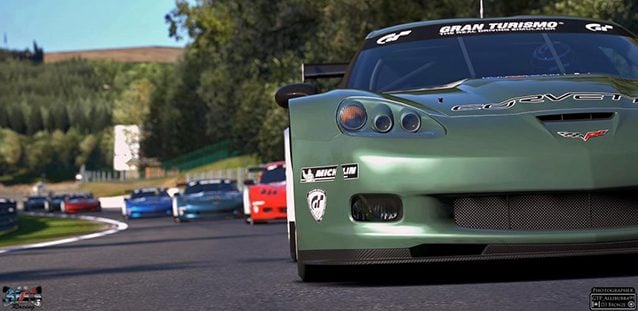 Stop by the official thread remember that you NEED to be registered before officially participating in the WRS, and that can only be done by submitting a time for the official GTP Registry Qualifier.
GTPlanet Member of the Week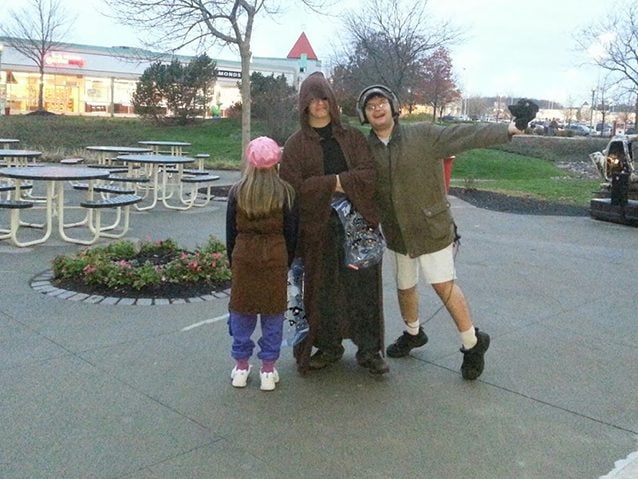 It's that time once again and this week we're continuing the usual motion of highlighting a senior member of the GTPlanet community, and this week's inductee is one many of you will know and have had conversations and arguments with alike, welcome Tornado (no, that's not a misspelling) to the Member of the Week hall of fame!
As mentioned earlier, Tornado is another one of the senior members of GTPlanet that's proven his worth over the course of his membership here, and much like a few of the previous inductees he's rather opinionated. If you've been following the inductees up until this point then you'll know that you won't want to miss this interview.
For the full interview be sure to stop by the Member of the Week thread and get to know Logan better, or maybe even ask him why after so much confusion he's decided to change his name to the very thing people confused it for thus causing even more confusion. He is, after all, the tenth member to be recognized among his peers. Who's next?
Anyone you'd like to see recognized as the Member of the Week? Drop me a private message, entitle it "GTPlanet Member of the Week" and fill it out with your choices and they'll be featured in upcoming Rewinds. NOTE: You cannot nominate yourself.
GTPlanet Vehicle of the Week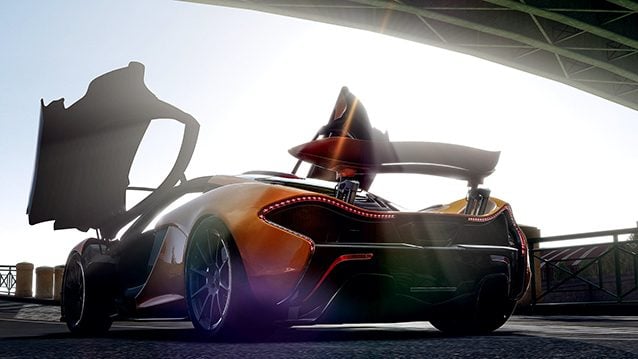 Previewed as a design study at the Mondial de l'Automobile 2012 (2012 Paris Motor Show), this next generation supercar takes a great deal of it's spiritual and technological inspiration from McLaren's racing division and has one simple goal: to be the best driver's car on the road and on the track. This week's featured vehicle is none other than the all-new 2013 McLaren P1.
Powered by two highly-efficient powerplants; the 3.8L M838T twin-turbo V8 and the lightweight electric motor allows the P1 to produce a combined output of 903 horsepower and a maximum torque figure of 664 lb-ft.
Le Mans Onboard: Allan Simonsen Ferrari 458 GT2
The world of motorsports lost another fantastic talent at this year's 24 Hours of Le Mans when Danish driver Allan Simonsen succumbed to his injuries due to a horrific crash at this year's event while driving the No. 95 Aston Martin Vantage GTE race car. After claiming an overall victory at the event, fellow Danish driver Tom Kristensen would go on to dedicate his and the teams victory in honor of Simonsen.
This video, which takes place last year at Le Sarthe, features Simonsen tackling the track in the Ferrari 458 GT2. R.I.P. Simonsen.
GTPlanet Tune of the Week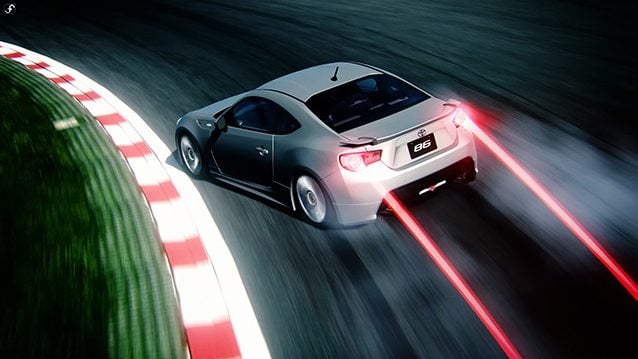 One of the fastest cars on the 'Ring is the opening statement in the "tuner's notes" for this week's tune; a statement that should already have you excited and anxious to get on the track and test it out for yourself.
This tune, recommended to us by tuning aficionado danbojte, focuses on the 2012 Toyota 86 in 400PP trim ready to be taken around the 'Ring (and your choice of any other track) and conquer the competition while sporting Comfort/Soft compounds.
Victory is the name of the game as usual and if it's a deserving victory that you'e after and you want to do so using a swift Japanese sports car, then you'll want to stop by and see the tune for yourself.
Exactly like the Picture and Vehicle of the Week features, if you have any suggestions for the upcoming Rewinds be sure to drop me a private message, entitle it "GTPlanet Tune of the Week" and let me know. NOTE: You cannot elect your own work.
GTPlanet Photomode Competition
In Week 135 of the Standard and Advanced competitions you are to put your best foot forth and show the community just how seriously you take your in-game photography. All you need to know is as follows:
Week 135, Standard: Cosmic Girl – The music of Jamiroquai is your goal this week. Just kidding. Your actual goal is to take any supercar around Toscana (asphalt) and capture the moment with two or more cars in the frame at the sam time. That's pretty much all she wrote for this end of the weekly competition, pretty easy wouldn't you say?
Week 135, Advanced 2.0: Bokeh + Depth of Field – How interesting! Weekly readers should  be familiar with this by now, even more so if you're a photomode regular! I'll let nanabu take it from here: I never could forget the first time I got in contact with the art of Bokeh … thanks alot to Spark_gtp for this amazing picture, my creativity expanded much more after that. I hope to see some old faces on this competition because I thinks it´s nice and easy theme.
For all of the relevant information pertaining to this week's challenges be sure to stop by here and here.
GT5 Photomode images by eugene2023, WRP001, and jBhIpS.
More Posts On...
The original comments for this post are no longer available.