Gran Turismo 6 is steadily becoming a more attractive product as the days progress and with the recent reveal of the Goodwood Hillclimb making it's debut in the upcoming game, that attraction has nearly doubled since the GT Academy demo was released last week.
I've also tried going back to the GT Academy demo over the past week and it just doesn't hold as much of my interest anymore. Don't misunderstand, I'm still relatively ecstatic about the direction the game has finally taken, but as far as the demo goes there's just not enough there for me. I feel if it were the Academy demo combined with the E3 demo there would have been that much more to cope with, or even a cut-down version of the E3 with similar events using 2 or 3 of the cars available in the E3 build would have been great as well.
With any luck we'll get another full-on GT6 demo before it releases later on this year, but I personally wouldn't hold my breath for such a thing. At least not without a physician present.
GTPlanet Picture of the Week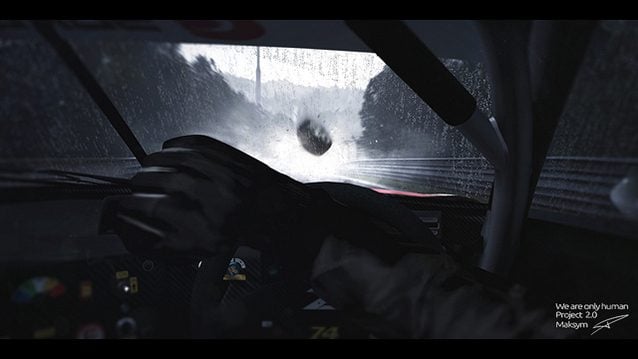 This week we'll be doing something a little bit different, not only will there be a picture for this segment but it's going to be accompanied by a video. Recommended to us by eugene2023 and courtesy of max351, the following piece is simply titled "We are only human".
Have a suggestion for next week's featured image? Drop me a private message, entitle it "GTPlanet Picture of the Week" and fill it out with your two choices and they'll be featured in upcoming Rewinds. NOTE: You cannot elect your own work.
GTPlanet Weekly Race Series (WRS) Week 125: Dream Machine – From The Original 

Back in the spotlight is an updated Dream Car from the days of Gran Turismo 1 and 3, the FTO Super Touring Car (formerly known as the LM Edition and LM Race Car) and it's your responsibility to put the pedal to the metal as you tackle a longstanding location, Grand Valley Speedway.
Familiar territory with a familiar ride, this shouldn't be too difficult for those involved and with more than 440 horses prancing under the hood don't expect this challenge to be a walk in the park, but you will have more than enough power under the hood to set some alarmingly quick sector and lap times.
For more on this week's festivities lets turn to the comments of the Stewards:
The FTO LM Edition , as we got to know this car in the original Gran Turismo. A car with superior handling that was unmatched by any other car in the game. And because of this , the favourite car of so many GT1 players including myself.
The car that got closest to this level of perfection was none other than the Mitsubishi GTO LM Edition.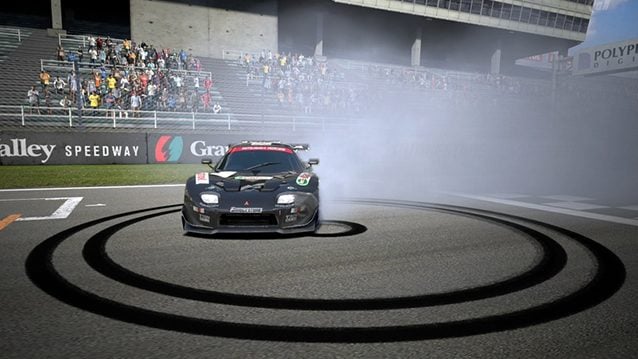 What more do you need to know? Get out there and have some fun! Stop by the official thread here and remember that you NEED to be registered before officially participating in the WRS, and that can only be done by submitting a time for the official GTP Registry Qualifier.
GTPlanet Member of the Week
You know what time it is, time to place another member in the spotlight and acknowledge the worth they bring to the GTPlanet community. This week's inductee is often associated with a meme fitting of his chosen name and is someone many of you will undoubtedly be familiar with, welcome RACECAR to the Member of the Week hall of fame!
While this week's inductee decided to opt out of a specific personal photo to be shared, there is an edited version of the Z4 GT3 showing off Goodwood for the recent reveal to take its place, and that's more than enough in my book. Were you expecting anything less from a person who has edited more than his fair share of GT videos with stunningly proportionate audio dubs?
For the full interview be sure to stop by the Member of the Week thread and get to know Camyron better, or maybe even ask him what happened to his coveted "Star in a Reasonably Priced Car" thread or what happened to his fantastic videos with dubbed audio. He is, after all, the thirteenth member to be recognized among his peers. Who's next?
Anyone you'd like to see recognized as the Member of the Week? Drop me a private message, entitle it "GTPlanet Member of the Week" and fill it out with your choices and they'll be featured in upcoming Rewinds. NOTE: You cannot nominate yourself.
GTPlanet Vehicle of the Week
Developed by Pratt & Miller, this week's featured vehicle is the product of the Corvette ZR1 and utilizes a new V8 developed in-house by GM Powertrain.
The C6.R GT2 switches from bodywork derived from the road-going Z06 to something more reminiscent of the ZR1, and with that comes a switch from the steel chassis to an aluminum chassis and fenders that are dimensionally identical to the production ZR1. At the heart of the C6.R GT2 lies a new 6.0L LS7 V8 producing 470 horses which would be downsized to 5.5L to comply with the engine displacement regulations.
Beginning its GT2 campaign in 2009 at Mid Ohio, the #3 car of Jan Magnussen and Johnny O'Connell took 2nd in their first race and won the third race at Canadian Tire Motorsport Park, all despite competing in a new class with a new car.
Have a suggestion for next week's featured image? Drop me a private message, entitle it "GTPlanet Vehicle of the Week" and fill it out with your two choices and they'll be featured in upcoming Rewinds. NOTE: You cannot elect your own work.
GTPlanet Tune of the Week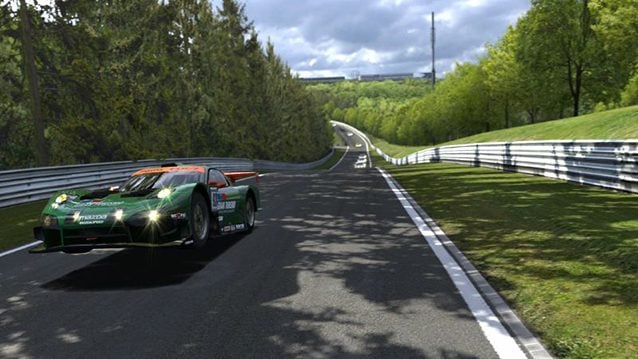 This week's tune, recommended to us by tuning aficionado danbojte, features the second "Dream Car" to make it's presence felt this week, Mazda's own RX-7 LM Race Car. Made for racing in the 600PP range it's possible to race the very best in this class range and should be a delight take around any location of your choosing.
Victory is the name of the game as usual and if it's a deserving victory that you'e after then you'll want to stop by and see the tune for yourself.
Exactly like the Picture and Vehicle of the Week features, if you have any suggestions for the upcoming Rewinds be sure to drop me a private message, entitle it "GTPlanet Tune of the Week" and let me know. NOTE: You cannot elect your own work.
GTPlanet Photomode Competitions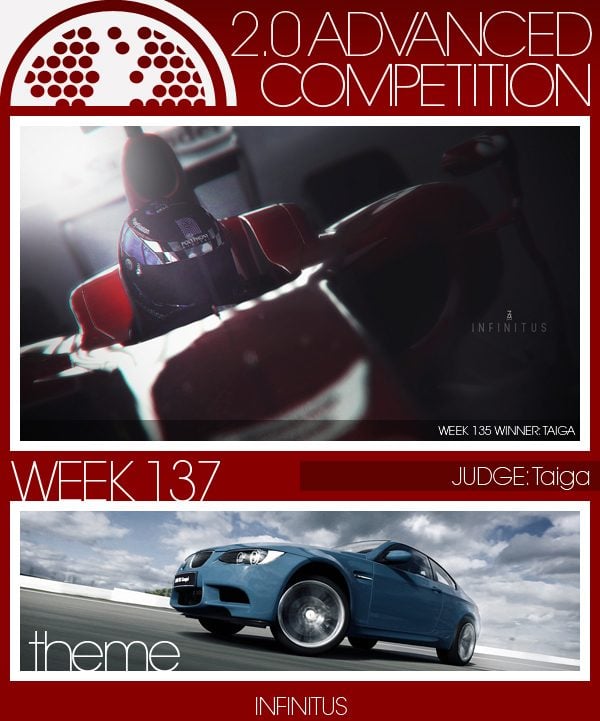 In Week 137 of the Standard and Advanced competitions you are to put your best foot forth and show the community just how seriously you take your in-game photography. All you need to know is as follows:
Week 137, Standard: Taming The Fox – Fuchsrohre – Prepare any vehicle available in your garage and take to any variation of the Nordschleife and do your absolute best to capture the excitement and perils of your descent into the Fox Hole.
Week 137, Advanced 2.0: Infinitus –  Here's an in-depth explanation for this week's challenge by Taiga:
They see cars as mere machines, transportation tools, metal boxes.
We see cars differently; in the form of beauty, marvel and plain awe.
Cars are beautiful, and there isn't a word to describe it like you would do with women.
It's just…beautiful, infinite beauty.
So for this week, I would like you to capture the pure beauty of a car, in it's purest form without any action or overwhelming landscapes overpowering the machine.
Shoot something beautiful.
An example of what I'm looking for would be #1, #2, #3, #4
For all of the relevant information pertaining to this week's challenges be sure to stop by here and here.
Photomode images by chromatic9, MadMax86, APXCaramel, and Fido_le_muet.
More Posts On...
The original comments for this post are no longer available.