Aside from looking forward to the second installment of this very feature, I've had quite the busy week and you'll all be glad to know it included a fair dosage of GT5; a game I've been playing more and more since last week. Funny how that works, isn't it? I'm still quite a long way from being as interested in the game as I was in late 2010 when the game hit the shelves but that doesn't mean I can't come back to it from time-to-time to enjoy several lapping sessions, some photo sessions and maybe even some senseless spending of credits on cars I already have — how is that not fun?
Now let's quickly address some confusion that's been had over the Rewind's weekly features. Last week, after introducing the Picture, Vehicle and Tune of the Week there were guidelines which were devised to get you all to provide feedback on what would be included in future installments of said segments but somehow, perhaps through no fault of my own, the guidelines weren't as clear and concise as I'd wanted them to be, so let's resolve that now. The following are the guidelines which pertain to the Picture, Vehicle and Tune of the Week segments:
If you'd wish to suggest something for either one, if not all three of the segments drop me a private message with your choices. No more than two per week.
Entitle the PM "GTPlanet [blank] of the Week". Where, of course, you'll substitute 'blank' with the segment you're providing suggestions for.
You cannot elect your own work.
When sending me a PM promptly link me to whatever it is you have in mind. Don't instruct me of where I should go for your suggestion.
If you're wondering "Why two per week?" it's so I'll have a considerable pool to select from without having to read a long list from one person and practically ignore everyone else who submitted their own suggestions. Now that this has been cleared up let's move on with things!
GTPlanet Picture of the Week
This week's entry, courtesy of Taiga features the Jaguar XJR9 in the aptly titled "Cloudburst", a bid to get Group C-era machines back on the track and out of the abandoned cold.
Have a suggestion for next week's featured image? Drop me a private message and let me know.
GIMP Tutorial: Cleanups – Standard to Premium
Our very own Nato_777 has put together a fantastic tutorial for GIMP users, detailing how to take one of the many Standards in GT5 and give them a Premium makeover. The tutorial walks you through the process, step-by-step, showing you how to clean up the jagged edges and the various modeling setbacks to make things nice and clean. The featured vehicle in this tutorial is the Tommy Kaira ZZII but the techniques learned can be applied to any of the Standards throughout the game. To view the tutorial in all of it's splendor have a look here.
It's interesting to find out just what GIMP users have to go through as opposed to Photoshop users. It's a great tutorial and if you've been making weird faces at your Standard car photo shoots, then this is the tutorial for you!
7th Generation Corvette Coming to Gran Turismo 5?
If, by some strange occurrence, you were unable to read this piece of news when it was uncovered last week, the upcoming C7 Corvette made an unexpected appearance in Gran Turismo 5's dealership demonstrations and was reported by our very own jstickboy13 in his thread here.
What does this mean? Well, if I were a gambling man I might say this could possibly mean the C7 is scheduled for inclusion in GT5 at some point, but you never know what the guys and gals at PD have in store.
GTPlanet Vehicle of the Week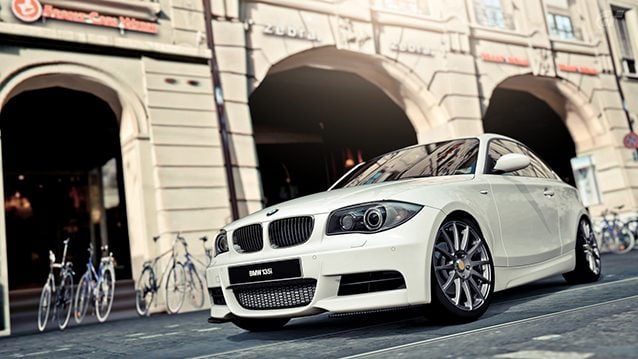 This week's featured vehicle, courtesy of diegorborges, features BMW's nimble 135i. The 1 Series is BMW's second best-selling series worldwide and is unusual for it's class as it features rear-wheel drive and a longitudinally-mounted engine, among other things.
Of course, at the top of the 1 series mountain sits the BMW 1M.
Have a suggestion for next week's featured vehicle? Drop me a private message and let me know.
GTPlanet Tune of the Week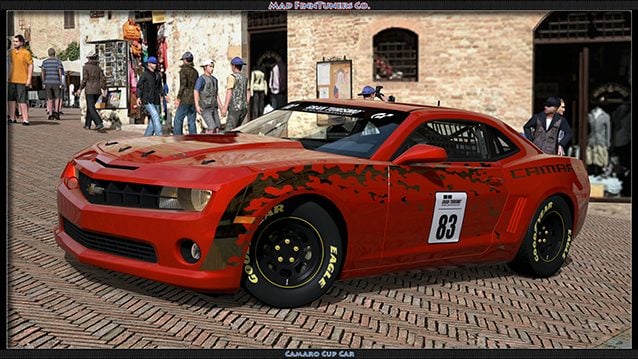 This week's tune features the Chevrolet Camaro Cup Car tune done by Leonidae@MFT of Mad FinnTuners Co.™. This tune looks to closely replicate the real Camaro used in Cup races, and as such features a 55/45 weight differential to simulate the impact on performance as the real cars are lighter yet less powerful.
Exactly like the Picture and Vehicle of the Week features, if you have any suggestions for the upcoming Rewinds be sure to drop me a private message and let me know.
GTPlanet Secret Santa 2012
As we grow closer and closer to the Christmas holiday it's about time you signed up for the GTP Secret Santa. GTPlanet's Secret Santa is the exchanging of cars in Gran Turismo 5. You will be matched with two people, whom you will be gifting a car out to and receiving one from, respectively. For all the information be sure to stop by the thread here and sign up! I know I will.
Thanks to MOTORTRENDmitch for holding this spectacle and let's all make our virtual Christmas one to remember.
That about does it for this week, and while I was going to write up a couple of thoughts about GT5: Prologue I'll just save it for next week. Remember, if you're a Formula 1 fan the sport returns to the USA this week in Austin, Texas at the new Circuit of the Americas and of course I'm going to tune in.
There was plenty to cover this week and there's going to be plenty to cover over the next several weeks, so if something suggested wasn't featured it will be in due time, just be patient. Until next week keep racing!
GT5 Photomode images by G.T.Ace and max351.
More Posts On...
The original comments for this post are no longer available.