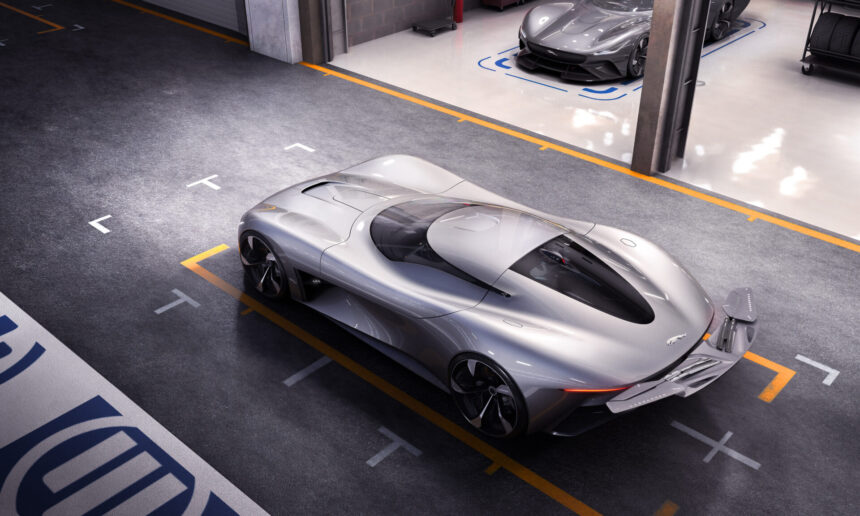 The recent Tokyo World Tour event for GT Sport had a significant part dedicated to the newest entry in the Vision Gran Turismo project. Jaguar's design is the first we've seen since the Audi Vision GT in 2018, and marks the 28th vehicle in the unique project.
Our round-table interview with Kazunori Yamauchi naturally included a portion devoted both to this car, with Jaguar Land Rover's director of design Julian Thomson, and to Vision GT itself.
Although the Vision Gran Turismo project started in earnest in 2013, with the Mercedes-Benz AMG Vision Gran Turismo, the seed of the idea came much earlier. It's something all Gran Turismo fans will remember very well, as the cover car for worldwide releases of Gran Turismo 5: Prologue.
Yamauchi recaps: "Back in 2008, we actually created a concept car with Citroen — the GT by Citroen". That car's designer, Takumi Yamamoto, was a friend of Yamauchi's and was working as a car designer at PSA Peugeot-Citroen at the time. He worked with Gilles Vidal, who had responsibility for Citroen's concept cars and later designed Peugeot's own VGT, to create the car as both a virtual design and a fully functional concept vehicle.
"My thought at the time was that fantastic cars are just waiting for the opportunity to be born into the world," continues Yamauchi. "It is always looking for that reason to be there. I realized that that reason could be anything. I thought to myself that maybe if I created a reason, all the automotive designers of the world would come on board and create these fantastic cars, as long as that opportunity presents itself. You know in today's world there are less and less opportunities to really work on or create these sexy, stylish cars and put them out into the world.
"So, I had this premonition that if you give them that opportunity, this overwhelming passion of the designers will just rise and come out into the world."
That premonition has certainly proven to be the case. The Vision Gran Turismo project includes some of the world's most famous car designers in its ranks, including Albert Biermann (Hyundai), Rob Melville (McLaren), Adrian van Hooydonk (BMW), Marek Reichman (Aston Martin), and Ikuo Maeda (Mazda). For some brands it's previewed future design directions, and with Bugatti it revealed the essential styling of the Chiron hypercar months before the road car broke cover.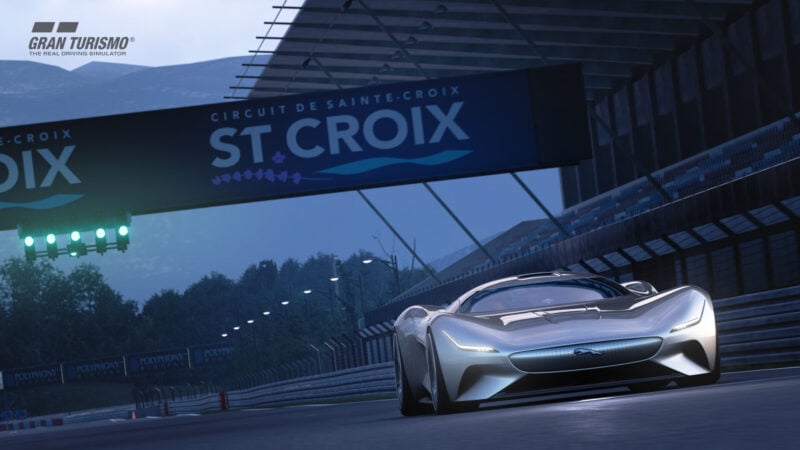 As for Jaguar, its Vision GT car has been a labor of love too. Thomson explains: "For my part, I always wanted to do a car with Gran Turismo because it is always the top game. And, unfortunately, some of our licensing people kept telling me to get cars in other games, and I couldn't figure out how to get in Gran Turismo!"
A chance introduction put Thomson into contact with the Gran Turismo Explore team, the specialist arm of Polyphony Digital which deals with external collaborations. The studio has bases in Japan, Los Angeles, and Amsterdam, managing relationships with car manufacturers, clothing brands and the like. Following that meeting in November 2016, Jaguar and Polyphony Digital worked on the Vision GT car we saw in Tokyo.
Thomson explains: "It took a long time to get going, but once we got it going, you know. These guys are so passionate about delivering the car properly. It was just a young team of my designers who worked on the car and they did it pretty much in their spare time. Towards the end of the project these two young designers really did most of the work.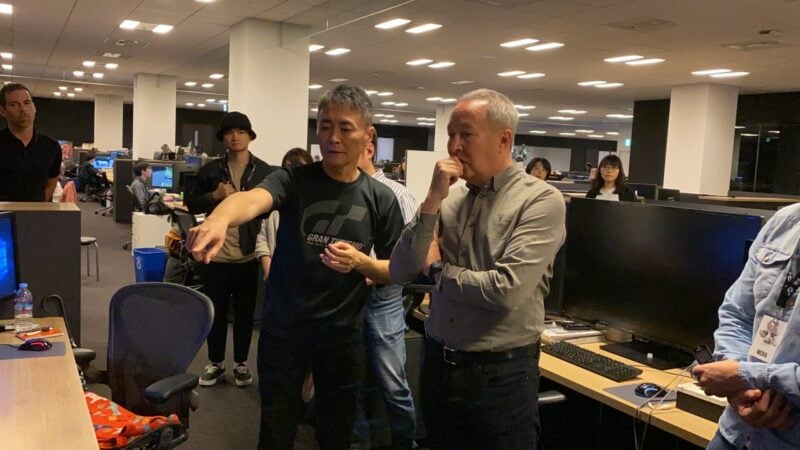 "The details that are required to do these models is – rightly so – they demand everything from, you know, there's a model of an engine in there, and the suspensions are all modeled, also the interior and the textures of the fabrics, the paints, everything has to be sent over [to Polyphony]. It really is like designing a real car, there is a lot of stuff to it, it's a big job.
"They were working very closely with the guys here, and just how rapidly information was going backwards and forwards was just incredible, and the joint enthusiasm was just fantastic. So, we just want to do the next one now!"
More Posts On...