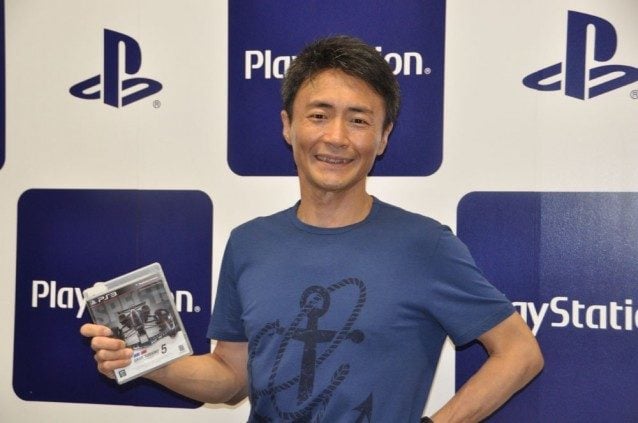 Kazunori Yamauchi is attending ChinaJoy 2012, one of Asia's largest video game shows, in Shanghai this week.
While speaking with the press during a question-and-answer session, he made some interesting remarks about Gran Turismo 6 and Gran Turismo Vita, though stopped short of confirming the existence of a new mobile title.
Originally reported by Impress Watch and translated by AndriaSang, Kazunori stated that work on GT6 began immediately after GT5 was finished.
He also mentioned that "we're always aiming for the latest technology and the latest expression," further complicating speculation regarding which platform (PS3 or PS4) Gran Turismo 6 will appear on.
Regarding a Vita title, he chose his words very carefully while answering a question about the hypothetical game; "If we were to make it, we'd like to make use of the ability to play anywhere and the ability to use 3G at any time."
Kazunori also stated that he will be visiting the local Shanghai International Circuit, which has hosted China's Formula 1 Grand Prix since 2004, to consider what "elements" could be integrated in a future Gran Turismo title.
See more articles on Interviews and Kazunori Yamauchi.