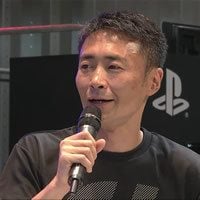 As more Japanese speakers have had the opportunity to review the stream from the GT Asian Championship 2012, Kazunori Yamauchi's comments on Gran Turismo 6 have been clarified.
When asked when the next game will be released, he offered this frank response, as translated by AndriaSang:
If I carelessly say when it will be released, you'll end up with people saying things like 'it's been delayed again!?' so I will no longer say at this type of event."
Kazunori-san is, of course, nearly always asked about upcoming release dates during media interviews, and generally offers ambiguous answers that are open to interpretation.
The next opportunity for an official announcement on future Gran Turismo titles is actually close at hand, with Gamescom, Europe's largest video game expo, starting this week. Sony's press conference will be streamed live on August 14 at 17:00 GMT/UTC. Update: no new information was revealed at Gamescom.
More Posts On...
The original comments for this post are no longer available.