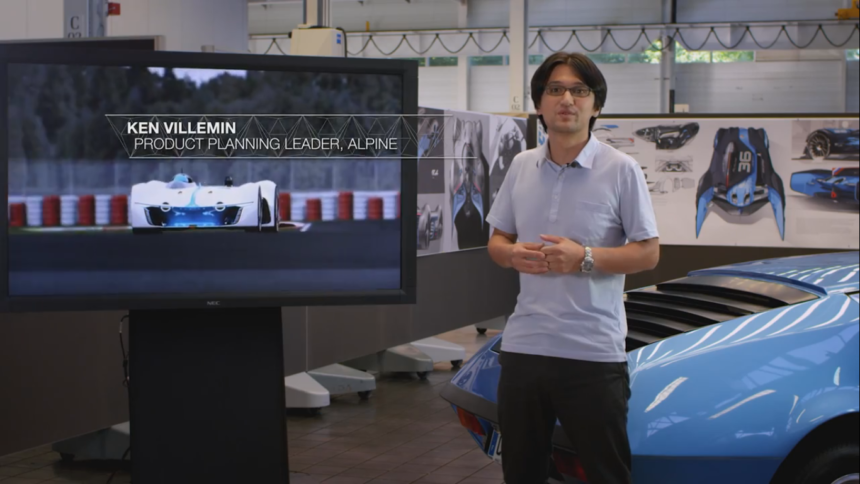 Over the past few weeks, users in our forums have been discussing a few seconds of video from the Alpine Vision GT trailer which was released during the car's recent reveal in Paris.
The clip which has their attention (visible between 2:19-2:23 in the original video) is actually playing on a television next to Ken Villemin, Product Planning Leader at Alpine, as he discusses the car during an interview. The TV appears to show a GT6 replay of the Alpine, but there's a twist: it doesn't appear to be driving on any recognizable track in the game.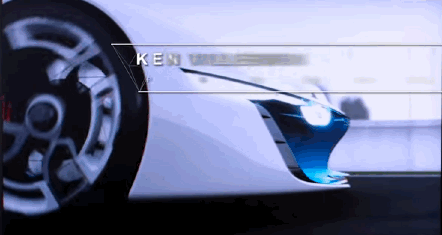 A rather unusual tire barrier in the background should make the track easy to identify, but after some lengthy discussions in our forums, no-one has been able to match up the corner with any circuit, in or out of the game.
Some have noted the landscape appears similar to Dijon-Prenois, a local circuit in central France where Renault scored their first Formula 1 victory in 1979, but it's not a perfect match. Others speculate that it may be a generated "Course Maker" track, which would make this our first glimpse of the highly anticipated, yet-to-be-released feature in GT6.
The game on the TV in the video does appear to be running on a PC or PS3 development kit, visible at the 1:21 mark in the video. There also appears to be some 3D rendering errors visible in the curbs as the scene changes.
We may never know for sure what's going on with this unusual video, but it's still fun to speculate. The Alpine Vision GT is slated to be released in GT6 next month.
More Posts On...
The original comments for this post are no longer available.