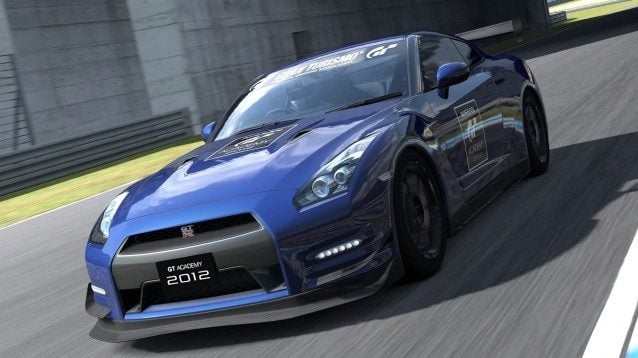 Any questions about the authenticity of the Twin Ring Motegi screenshot that emerged yesterday can be quickly forgotten, as the image (along with another completely new shot) have been discovered on SCEA's press site.
The original screenshot is now available in high resolution; you can download the 15-megapixel version here for closer inspection. Another new image of a 2012 Nissan GT-R emerging from one of Motegi's overpasses can also be seen above.
As pointed out by Jay in GTPlanet's forums, file names of the respective track screenshots clearly hint at which circuits will be featured in future rounds of GT Academy 2012:
Round 1: Autodromo Nazionale Monza
Round 1: High Speed Ring
Round 2: Rome
Round 2: Special Stage Route X
Round 3: Cape Ring
Round 3: Circuito de Madrid
Round 4: Eiger Nordwand Short Track
Round 4: Road Course – Indy
Round 5: Suzuka Circuit
Round 5: Tokyo R246
Round 6: Eiger Nordwand Short Track
Round 6: The Top Gear Test Track
Round 7: London
Round 7: Special Stage Route 5
Round 8: Circuit de la Sarthe 2009
Round 8: Twin Ring Motegi East Short Course
Finally, Kazunori Yamauchi answered a question via Twitter that many GTPlanet users have been asking: when will you be able to claim the prizes earned in the GT Academy 2012 mini-game in Gran Turismo 5?
Responding in English, Kazunori stated that "all the prizes will be sent out together when the 8 week event is over." Thanks to all of you who sent this in so quickly!
More Posts On...
The original comments for this post are no longer available.