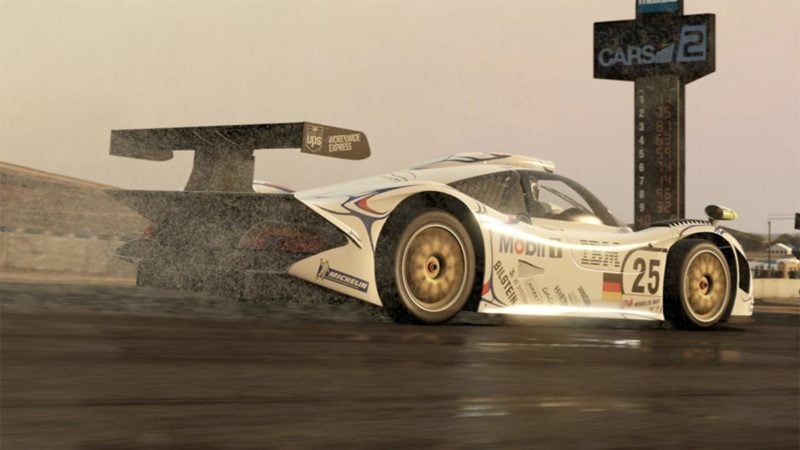 It's been a long time coming, but it's finally official: Porsche will be appearing in Project CARS 2 when it launches later this year.
The announcement comes straight from the PCARS Facebook page. Of course, we've known about the storied marque's inclusion since the first leaked footage way back in January. This time, however, there's a lot more models to cover.
In terms of modern metal, the leader of the pack is the 911 GT3 RS road car. Slightly Mad Studios teased this car on social media over the weekend, confirming it as the most popular Porsche in modern racing games. The RS first appeared in Need For Speed in 2015, before arriving in Assetto Corsa late last year. In April of this year, both GT Sport and Forza Horizon 3 added the car to their lineups as well.
The announcement confirms one other road car: the 918 Spyder. With the Porsche hypercar joining the Ferrari LaFerrari and McLaren P1, players will be able to live out their Chris Harris fantasies at the recently-revealed Algarve circuit.
The Revealed Cars
2016 Porsche 911 GT3 RS
2016 Porsche 911 GT3 R
2016 Porsche Cayman GT4 Clubsport
1998 Porsche 911 GT1
1984 Porsche 962C
1984 Porsche 962C Langheck
1977 Porsche 935
1976 Porsche 936
Porsche Factory Driver Patrick Long
The full video — the second in the Built By Drivers series — is narrated by Porsche factory driver Patrick Long. Indeed, the game features Long's own GT3 R, the same one he campaigns in the Pirelli World Challenge.
Long's name should be familiar to motorsports fans and gamers alike. The American driver has won at Le Mans and Bathurst. He also narrated portions of the career in FM6's Porsche Expansion. Long's own thoughts on the brand:
"The brand Porsche, it always was a intelligent, specific experience. They were lightweight, they were smart in how they made their performance. To be connected to a brand that's sort of synonymous with some of those attributes, it's a great thing. At this point I own 911s from almost each decade, and to sample those cars and tell that story to people who are from outside the world of Porsche, that's the fun part."
In addition, Long stresses authenticity in the video. "What I quickly realized," says Long from behind the wheel of his classic Porsche "was bringing that same engagement, that same challenge, that same challenge that I love about vintage racing."
It isn't yet clear if these nine Porsches are the extent of the brand's presence in Project CARS 2. Whether or not there will be more present at day one, we wouldn't bet against additional models appearing via DLC. In fact, Slightly Mad Studios has already revealed some DLC content thanks to the game's various special editions.
Slightly Mad Studios will release Project CARS 2 late 2017. Players won't have to wait long for a more specific date, either: the official PCARS Instagram recently posted that a final release date will be revealed in a few weeks.
See more articles on Porsche and Project CARS 2 Car List.