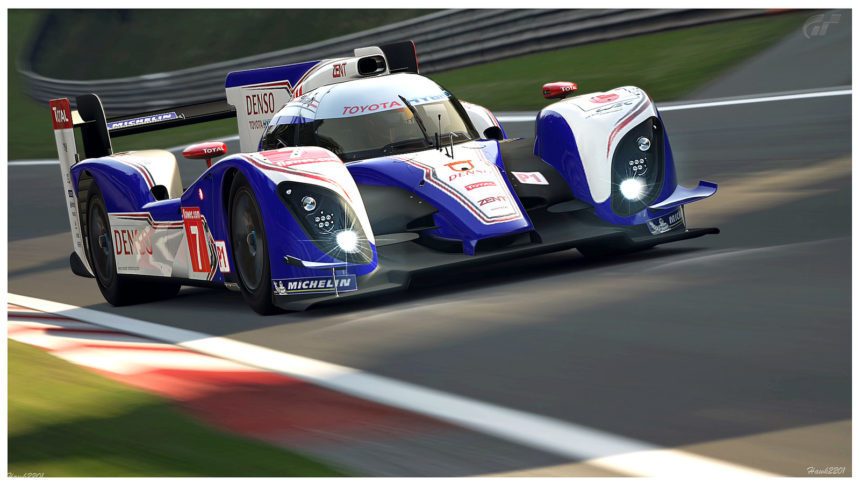 New seasonal events are now available in Gran Turismo 6. This week's events are the usual fare, a combination of super lap and drift trial challenges featuring 4WD non-race and tuned cars, and race cars.
This week's prizes focus on speed with stylish flair, ranging from an overhauled American classic, to a V16 powerhouse. The challenges are as follows, and remember to stop by our GT6 Seasonal Events forum for in-depth analysis and discussion, tips and tricks, and much more.
All events will be available through April 20th, 2015 at 0300 GMT/UTC.
4WD Non Race Car and Tuned Car Super Lap
Mount Panorama Motor Racing Circuit
Normal and tuned cars, 600PP Max, Sports/Soft compounds or less
Gold: 450,000cr; Silver: 225,000cr, Bronze: 135,000cr
Gift: Gold: Corvette '60

Silver: GT GREY 002-N
Bronze: GT MILITARY 005-W
Race Car Super Lap
Eifel
Race cars, 700PP Max, Racing/Hard compounds or less
Gold: 520,000cr; Silver: 260,000cr, Bronze: 160,000cr
Gift: Gold: M3 GTR Race Car '01

Silver: GT METALLIC 008-W
Bronze: GT METALILIC 009-W
Non-Race Car Drift Trial
Tokyo R246 Reverse
Normal cars, 5000 in. Max
Gold: 410,000cr; Silver: 205,000cr, Bronze: 123,000cr
Gift: Gold: V16T '94

Silver: GT JAPANESE 005-W
Bronze: GT OLD JAPANESE 010-W
Race Car Drift Trial
Nurburgring Type V
Race cars
Gold: 600,000cr; Silver: 300,000cr, Bronze: 180,000cr
Gift: Gold: RX-8 LM Concept Car

Silver: GT FLUORESCENCE 005-W
Bronze: GT CHROME 010-W
More Posts On...
The original comments for this post are no longer available.