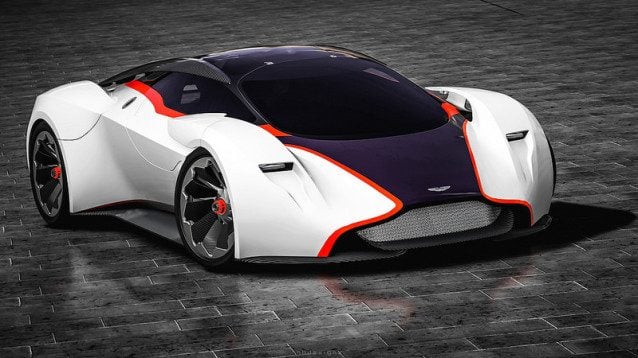 Bloomberg TV, the business and financial television network, aired a segment yesterday (as spotted by Wax Free Vanilla) on the ever-increasing importance of video games for automotive companies. It featured Aston Martin's Vision GT project, the DP-100, and revealed that 2.5 million people have downloaded the car in Gran Turismo 6.
The DP-100 became available in GT6 update 1.10, which was released on July 25. This means the game has had at least 2.5 million active players since that date, and we can infer it has sold at least that many copies since its release last December – interesting to know since no reliable or official sales data for GT6 has yet been published.
This bodes well for the future of the Vision Gran Turismo project, and such prominent exposure to an engaged audience of this size is a big deal for automotive manufacturers.
Aston Martin design director Marek Reichman emphasized just how important the car was to his company: "We reach a huge audience through this, […] it's vitally important to us. The virtual world is becoming our new reality."
GT6 Photomode image by NBDESIGNZ.
More Posts On...
The original comments for this post are no longer available.