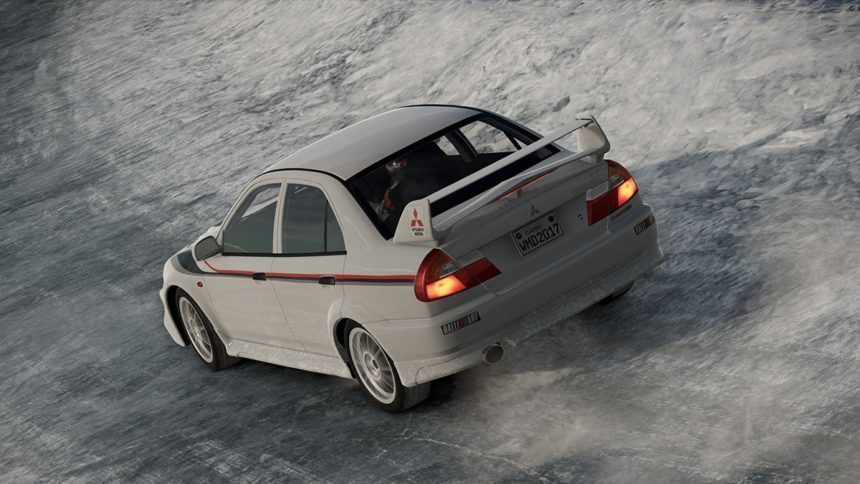 Information regarding Project CARS 2 has been coming thick and fast since the game's formal reveal.
We already know that the crowd-funded racer will aim to turn the genre on its head with an impressive list of features including rallycross, online championships and dynamic weather with time of day cycles.
At the weekend, Slightly Mad Studios' Creative Director Andy Tudor took to the stage during PC Gamer's Weekender event to talk all things PCARS2, giving us a talk-through of what to expect.
The presentation brought up points we're familiar with. The main features have been at the core of most of the materials shared about the game to date, starting with that unexpected leaked trailer back in January.
Live Track 3.0 was discussed in-depth by Tudor, commenting that the ability to throw players against the elements is due to this new weather system that has been put in place for Project CARS 2. It is the only currently known track racer this generation that has fully dynamic weather and time of day for every circuit — which is certainly no mean feat.
Tudor expanded on the evolution of circuits over race weekends. As he told it, each experience at the track will be slightly different than the last, with rain resulting in dynamic puddles pooling in realistic spots. What's more, the track will dry dynamically as well, based on where cars are passing over the surface and clearing water.
Unsurprisingly, a good chunk of the 30-minute talk was dedicated to the eSports options that Project CARS 2 will host. With an in-depth driver ranking system, drivers will be able to have races with those of similar ability around them — which is important for the community to thrive. Tudor also commented on areas like accuracy and authenticity for the motorsports being recreated in the title.
Even though gameplay and screenshots are the conventional means of getting across information about a game, a presentation like this can often help understand what the mission behind the game is. It's clear from Andy Tudor's in-depth breakdown of Project CARS 2 that we should expect a very dynamic racer that makes the most of the consoles it will launch on later this year. Keep it with GTPlanet for the latest in Project CARS 2 news.
More Posts On...