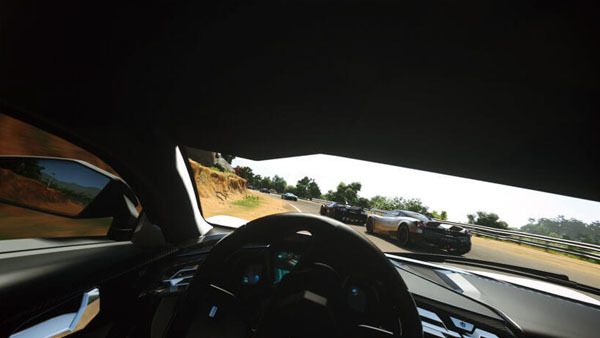 When a new piece of tech releases, consumers often need a proof of concept to prove that the device is worthwhile. In recent times, the best way to do this has been via digital downloads and tech demos, more often than not showing what the device could be capable of but not quite representative of the experiences you'll have.
However, Sony will be looking to ignite some teary-eyed nostalgia of days past by including an 8 game demo disc with every SKU of the PlayStation VR headset as announced on the PS Blog. Similar to the PS1/PS2 demo discs of old, quite a selection is included:
DRIVECLUB VR (Evolution Studios)
PlayStation VR Worlds (LONDON Studio)
RIGS (Guerrilla Games)
Tumble VR (Supermassive games)
Battlezone (Rebellion)
EVE: Valkyrie (CCP)
Wayward Sky (Uber Entertainment)
Headmaster (Frame Interactive)
For racing fans, the most notable inclusion is that of DRIVECLUB VR — Evolution Studios' swansong after a turbulent history on Sony's latest console. The VR version of the arcade racer includes a host of new tracks, modes and a buttery smooth 60 frames-per-second driving experience which wasn't available in it's vanilla PS4 equivalent.
Given that Driveclub VR won't be out on the release day of the Virtual Reality headset, this is a great chance for consumers to give the title a try with an untapped wallet. PlayStation Access went hands-on with the game last month and were blown away with how instinctive and natural the driving felt compared to playing a regular game without Virtual Reality.
The comments from PlayStation Access allue to the idea that even those who aren't usually very good at racing games will find the DC VR experience easier to grasp. The introduction of the new experimental technology could open the racing genre to a larger group of fans in the long-run — if they are willing to pay the hefty price-tag.
Playstation VR launches October 13 with the demo disc included in every bundle.
See more articles on Driveclub VR.