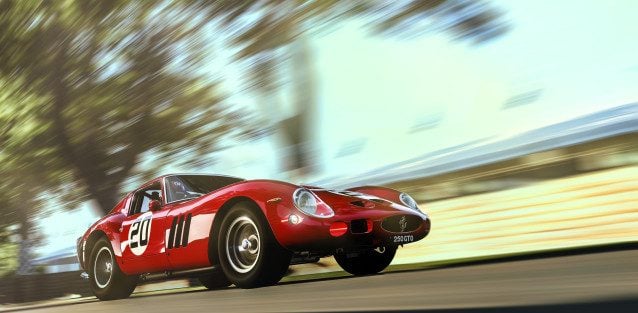 UPDATE: Although these numbers were reported in official court documents, they have since been discredited. Thanks to detective work from NeoGAF and here in GTPlanet's community, we see the judge quoted sales numbers by VIRAG in their original claims against SCEA, made in July of 2014.
Although VIRAG does not specify the source of their data, their numbers closely match those displayed by "VGChartz" in 2014 – an unofficial and notoriously unreliable website which provides rough estimates of video game sales. Therefore, the numbers reported in the court documents are unverified, outdated, and almost certainly incorrect.
As part of the ongoing litigation by Italian flooring company VIRAG, the company presented sales statistics with the Northern District Court of California. Magistrate Judge Laurel Beeler's ruling in the court documents show this number to be 2.37 million copies for GT6 (as of July 2014, according to VIRAG's claims – see "update" text below), bringing the Gran Turismo franchise to over 72.6 million copies:
In December 2010, the defendants released Gran Turismo 5, which included a simulated version of the Monza Track. In the course of designing Gran Turismo 5, the defendants willfully and intentionally chose to include the VIRAG® mark on a simulation of the bridge from the Monza Track.

Sony America distributed the Gran Turismo 5 game globally, including throughout the United States and North America, and to date over 10.89 million copies have been sold. The defendants' unauthorized use and display of the VIRAG® mark continued in Gran Turismo 6, which was released in December 2013. To date, over 2.37 million copies of Gran Turismo 6 have been sold.
Despite its performance relative to GT5 – and its release on the aging PS3 console – GT6 still appears to have outsold its contemporary competitors, topping the PS4's Driveclub (2 million copies), the Xbox One-exclusive Forza Motorsport 5 (estimated at ~2 million copies), and the multi-platform Project CARS (~1 million copies).
It's also interesting to note that GT5 sold an additional 230,000 copies since March of 2013 (when Polyphony last updated their sales page), a somewhat remarkable performance considering GT6's release on the same console and the termination of GT5's online services in May of 2014.
GT6 Photomode image by Chameleon9000.
See more articles on GT6 Sales, Polyphony Digital, and SCEA.