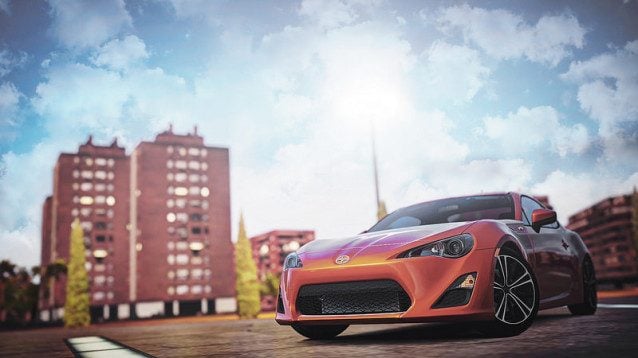 Questions about GT6 update installation problems are frequent around our community here, and Polyphony Digital addressed this with an official support document published earlier last week. The core issue is related to Update 1.02 and a generic issue with all subsequent updates.
Two solutions are presented, one where the user is to reproduce the issue as follows:
1. When Gran Turismo 6 is launched while connected to PSN, a message will appear on screen informing the users that "the latest update data for this software has been found (Version X.XX)".

2. Once accepted (by pressing the X button while selecting [OK]), a "Please wait…" message will be displayed. After a few seconds, the PlayStation®3 system will emit 3 acoustic signals and restarts automatically.

3. At this point, some users may receive a message stating that the system was not shut down correctly last time. The system will ask then to perform a system file check and then the reboot is completed.

4. Users will be prompted again to download the update, whether they received the message in step 3 or not.
To avoid this particular issue users are asked to accept the update request within 2 seconds of its initial appearance and it should update properly. If more than 2 seconds have elapsed users should cancel the request, select back on the following PSN "Sign-in to PSN" screen, quit the game using the PS button, and restart the sequence following the steps above.
An alternative solution for certain cases when a message stating "Installation has failed" during the update process involves exiting the game and restarting it several times. Should that fail, users will have to delete GT6's existing game data from their PS3 and create a new file by restarting the game.
(1) Go to the XMB (Cross media bar) > [GAME] > [GAME DATA (PS3)] and press the X button to enter the menu. (DO NOT DELETE ANY CONTENTS OF [SAVE DATA].)
(2) Select [Gran Turismo 6] and press the △ button.
(3) The option menu will appear. Select "Delete" and press the ○ button.
(4) Go to the XMB (Cross media bar) > [GAME] > [Gran Turismo 6] and press the ○ button to start the game. After the game starts, download and installation of updates will be started.
Deleting the game data will not erase saved game progress, garage content, or accumulated credits, but it will erase all previous update files and saved replay data. Replay data exported from the game and copied to the PS3 or an external drive can be restored once the game data file has been created.
GT6 Photomode image by edwinpr.
More Posts On...
The original comments for this post are no longer available.