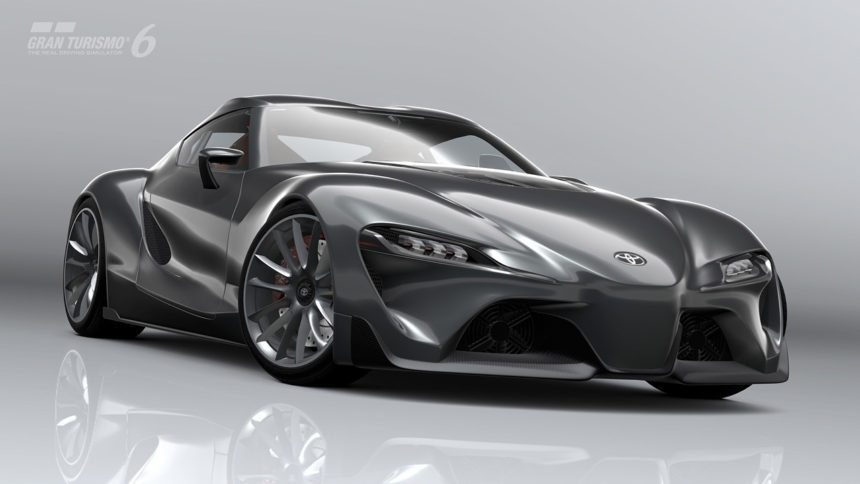 It would appear that Toyota's FT-1 Vision Gran Turismo variant isn't the only thing coming to GT6 next month as a full scale model of the FT-1 concept was unveiled today at the McCall's Motorworks Revival hosted in California.
This second version of the FT-1, to be called the "Toyota FT-1 graphite" in game will be included in a free update to GT6 planned for September.
Following the unveil of the first FT-1 at the January 2014 Detroit show, this 2nd version was once again developed at Calty Design, Toyota's North American Design center. The interior of the first model was black with red accents combined with exposed metal surfaces. This model however, is finished in leather with brown edge accents for a natural and refined look. The new interior design which is based on modern day movie superheroes and upscale leather bags shows the variety of possibilities and versatility of the FT-1.
More Posts On...
The original comments for this post are no longer available.