https://www.youtube.com/watch?v=F6c3ovk0h6M
UPDATE: These videos have been removed at the request of Polyphony Digital and Sony.
It's been a wild week for Gran Turismo fans. After months of silence, Polyphony hosted a two-day blowout in London earlier this week, where many aspects of Gran Turismo Sport were expanded upon:
Even with all this new info, few things satisfy more than video. That's why we're back with more direct-feed coverage from the event. Last time, we brought you clips of the game's gorgeous menus and the returning Willow Springs track. This video also takes place primarily behind the wheel, but swaps out the desert setting for the lush greens of Britain's Brands Hatch circuit. We've slowed down too, with the V10-powered Audi R8 LMS making way for Mazda's recently-redesigned Roadster.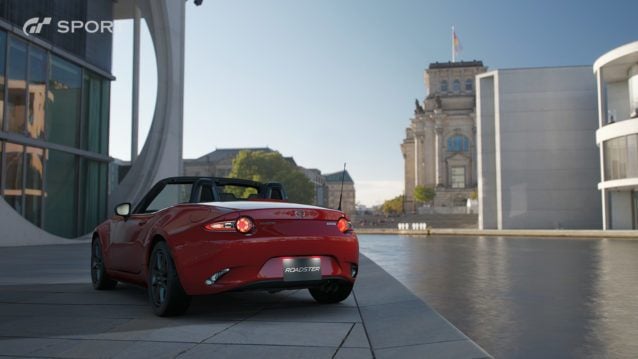 We get another look at the slick new driver's HUD, with marked changes between bumper and interior cams. While there's been no mention of allowing players to select which elements are displayed and which aren't, the amount of redundant information could hint at the possibility.
Pay special attention to the squeals from the tires. As some members have already pointed out in our community, the videos emerging from the public event on Friday showcase subtly different notes of over-stressed rubber compared to the Thursday livestream competition. This aligns with reports that Polyphony were receiving new builds on a daily basis. With GT Sport scheduled to appear at the Nürburgring 24H race this upcoming weekend, perhaps there will be some surprises in store…
More Posts On...
The original comments for this post are no longer available.