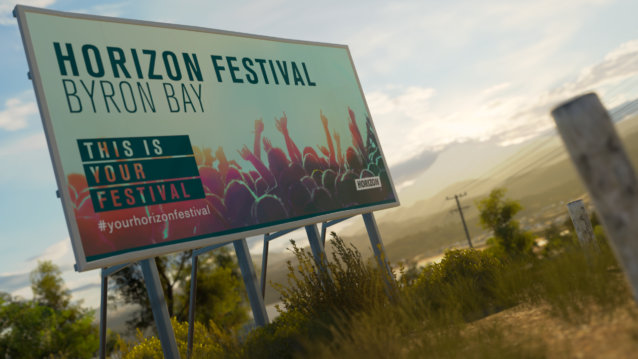 Earlier this week, the Forza Horizon 3 demo drifted onto the Xbox One with a teaser of the acclaimed series' third installment. Like many of you, we at GTPlanet have taken the preview for a spin (or two, or three) and, now that we have our breath back, we would like to share the five features we are most looking forward to upon the Sept. 27 worldwide launch on Xbox One and Windows 10 PCs.
A Whole New World: With the mountainous terrain of Colorado, USA and the southern shores of Europe well in our rearview mirrors, the Horizon Festival now ventures into the Southern Hemisphere for a trip to The Lucky Country. Said to be twice the size of Forza Horizon 2, the digital reimagining of Australia looks to authentically portray the continent's topographical diversity across a sprawling map of coastlines, urban areas, thick forests, and the arid Outback.
Color us 'excited', because from what we have seen thus far, this newfound playground is vivid, treacherous, and inviting — a perfect combination for any style of virtual wheelman or woman.
Drone-tastic: For the first time we can ever recall in videogame, Playground Games has blurred the line between virtual and reality with an in-game camera system that has as much function as it does form. No, this is not simply a disembodied camera tool to give content creators a means to break from the ball and chain of chase view; instead, the feature quite literally puts you at the controls of a digital drone (a quadcopter).
Using the Xbox controller, the left joystick adjusts throttle and yaw while the right stick changes pitch and roll. Unfortunately, the demo suggests the vertical ceiling is rather limited; yet, it is still a tool that will offer a great deal of freedom for exploration and will serve well for Forza's videographers craving a new way to capture the action.
You're My Boy, Blue: It's another Forza first and it could very well be the start of something entirely new for the future of the franchise. Horizon Blueprint gives gamers the authority to change Horizon Festival events and Bucket List challenges to suit their desires. Prefer to take the action off-road? Reposition checkpoints, change vehicle types, and tweak the restrictions to transform a street race into an all out raid. Furthermore, Blueprint maestros can act as Mother Nature, fiddling with thunderheads to bring rain and calling up the darkness of night.
Although this feature has yet to be realized in the hands of the public, the potential for limitless race scenarios appears to be nearer than ever before. Better yet, Horizon Blueprint events are a form of user generated content that can be shared and raced amongst friends. Brilliant!
'Weather' or Not, Here We Come: It was with Forza Horizon 2 that the franchise's nine year stint of not a single drop of rain was broken when the skies opened up over the Horizon Festival in Europe. Now that adverse weather is a thing on both sides of the Forza spectrum, there cannot be much more to look forward to, right? Nah. If the demo is any indication, Forza Horizon 3's meteorological makeup appears to be recreated from the top-down.
Starting with the skies above, the team at Playground Games captured a full Australian summer's worth of HDR sky footage which now doubles as the in-game atmosphere. The result, as seen in the demo, is a captivating view of meandering cumulous clouds, colorful sunsets, and true-to-life gradients of beautiful blue. On terra firma, it does not take long to notice how refined roadway reflections look and how magnificently the physics change to give drivers less grip. Throw in the rare rainbow and we're convinced that Forza's dynamic weather engine is one of the best in gaming, to date.
Give Me Fuel, Give Me Fire: We would be remiss to let this list end without a mention of the game's true superstars, and what a collection it has shaped up to be. 3-wheelers become the newest configuration in the Forza garage, Aussie auto history grabs the spotlight, buggies make an appearance, rare classics will 'ooh' and 'ah' festival-goers, and a Warthog takes a break from the battlefield, alongside other remarkable inclusions which flesh out the 356 count, day one vehicle roster. Then, the standard cadence of downloadable content commences.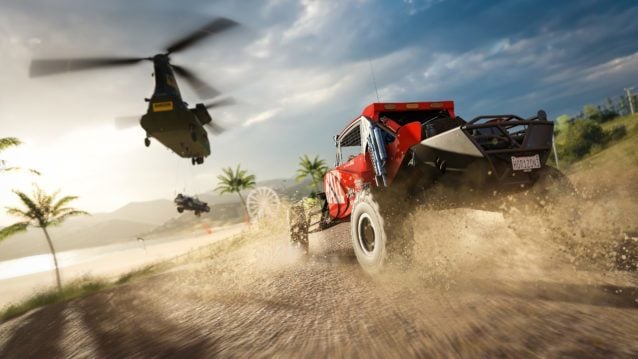 The Bonus Round – If you remember this being presented as a list of five, you are not mistaken. Coming in as the sixth feature we can hardly wait to get our hands on, and cannot possibly go without mentioning: the in-game marketplace. For the first time since Forza Motorsport 4, the Auction House is back to give painters and tuners the space needed to sell one-offs and complete car packages while buyers scramble to find great deals and hot new releases by their favorite creators. The Auction House, combined with the Storefront system, should bolster Forza's catalog of user-generated content which simply means we anticipate hours upon hours of bidding our earnings away … just as it was always meant to be in Forza.
Whew! Looking back, there are very good reasons for gamers to get excited about Forza Horizon 3. Check back to GTPlanet for the latest news and updates leading up to and following the game's release. Wish to share your thoughts on our selections and provide your top five (or six)? Comment below, then head to the forum for an in-depth community discussion.
See more articles on Forza and GTPlanet Lists.