According to Toyota Gazoo Racing, Gran Turismo Sport players have picked up more than 300,000 units of the new Toyota GR Yaris since it came to the game just over a month ago.
Toyota released the information as part of an update on the Toyota GR Supra GT Cup, won by Takuma Miyazono at the weekend. Quoting figures it obtained from Sony, Toyota stated that 310,000 units of the GR Yaris had been sold since November 13 — the day it arrived in the game — along with 1,170,000 units of the 2019 GR Supra and 620,000 units of the 2020 GR Supra in total.
The GR Yaris came as a bit of a surprise when it arrived in November. Support for GT Sport appeared to have all-but ended, with only occasional patches across 2020. The last car added before the GR Yaris was the Mazda RX-Vision GT3 in May, and no new tracks have surfaced since Laguna Seca in December 2019.
In addition to the car itself, two competitions also arrived at the same time. One, conducted on social media, required players to take Scapes shots of the Yaris and share them in order to win a PlayStation 5. An in-game time trial was also available, which saw 56,000 entries — even though it was a rally event.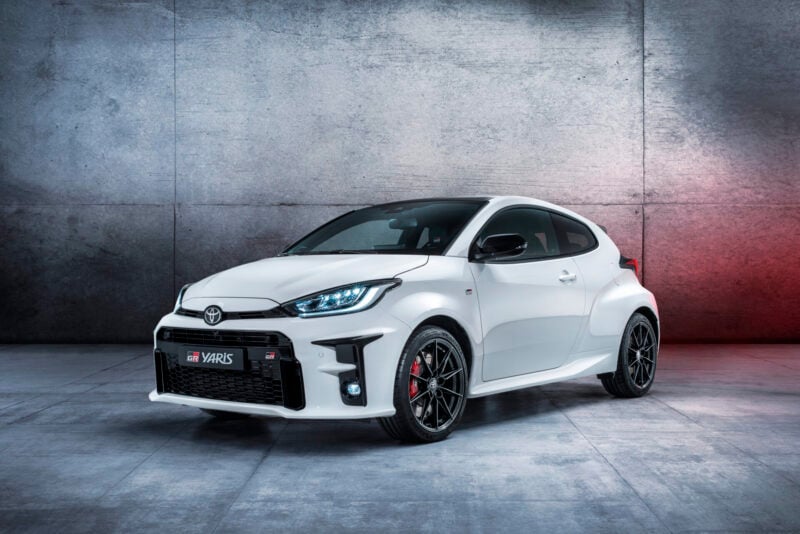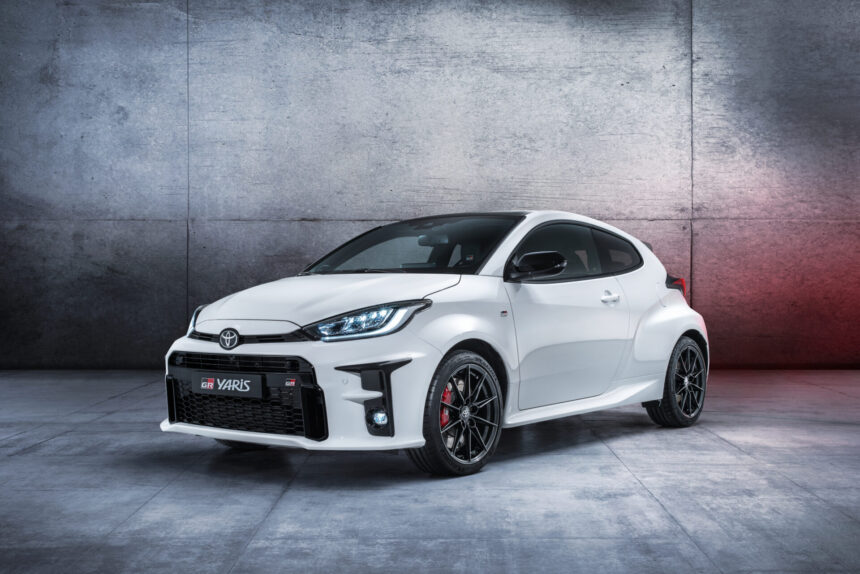 Far from an ordinary Yaris, the GR Yaris is essentially a bit of regulation gamesmanship from Toyota. The brand has been successful enough in the World Rally Championship (WRC) with the five-door Yaris, scoring two driver championships and one team title in the last three seasons, but felt the car needed improvement. WRC rules limit manufacturers to using vehicles they produce and sell with a minimum production run, within certain dimension limits, and that's where the GR Yaris comes in.
Gazoo Racing and Toyota came up with the idea of a custom three-door body shell for better torsional rigidity, with extensive use of composites, and a 3.5-inch lower roofline, too keep the car's center of gravity low. That would sit on a model-specific platform — formed by blending the TNGA-B platform for the Yaris at the front to the TNGA-C platform of the C-HR crossover at the rear — to better accommodate the four-wheel drive system for the WRC car.
In order to meet the requirements for production numbers, Toyota turned this basic concept into a hot hatch. There's a 257hp, three-cylinder turbo engine in the front, driving all four wheels, with a variety of torque split modes available. With the car in full production, that will allow Gazoo Racing to use the vehicle as the basis for a WRC entry.
More Posts On...