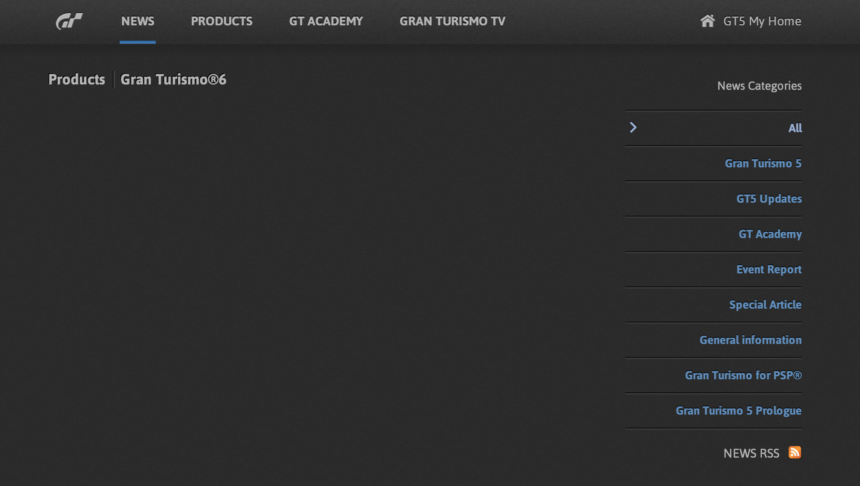 On the eve of the biggest celebration in the history of the Gran Turismo brand, GTPlanet member "RoadRunner99" has discovered a hidden section to be dedicated for Gran Turismo 6 announcements on Polyphony Digital's new website, which was just re-launched last week. It is the first mention of GT6 on the official gran-turismo.com site.
The page can be seen by manually changing a URL parameter to "gt6", or http://www.gran-turismo.com/us/news/?t=gt6.
This reveals a "Products | Gran Turismo® 6" page, including the custom-crafted title with the registered trademark logo, which will presumably organize future posts on the site about the new game.
Stay tuned for more exclusive live coverage here on GTPlanet of the "15 Years of Gran Turismo" event, taking place on Wednesday, May 15th at Silverstone Circuit in the UK. (An exact start time is not yet known – we'll have specifics as they become available.)
More Posts On...
The original comments for this post are no longer available.