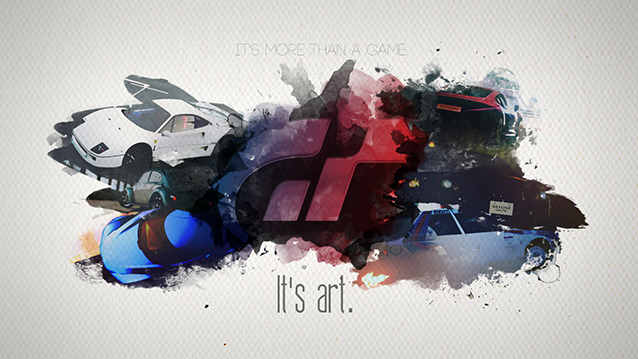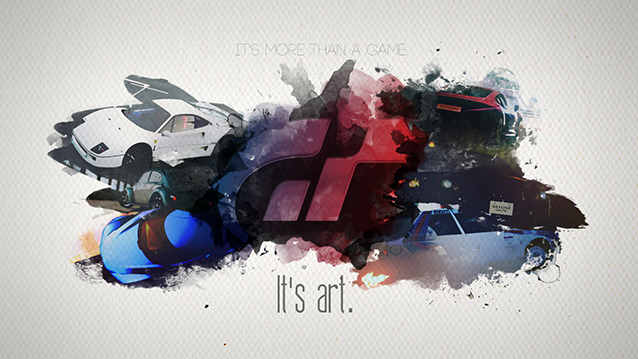 One week before Christmas and the Rewind is still running strong! Of course, that wouldn't be the case without all of you looking forward to it every single week, thus giving me the incentive to individualize each week's entry in content and presentation. So thank you, GTPlanet community.
With next week Tuesday being the final holiday of the year there's one question on my mind that I'd like all of you to answer: what are you getting? I'm looking to pick up a Google Nexus 7 tablet because my iPod Touch is becoming more and more of a pain in my rear, what with the small screen and my seemingly gigantic fingers fumbling all over the place, inadequate application support because I'm using a 2nd Generation unit, and the headphone jack contacts only outputting through one earbud unless I press down on the adapter – all in all, it's time for a replacement; a replacement that will quadruple the available amount of storage space (8GB vs. 32GB), and a 7-inch screen. And that's only to name 2 of the inherent advantages I'd be able to take comtrol of. I'd spring for the Nexus 10 but I'm looking to keep myself honest, and by honest I mean leaving everything else up to good ol' Saint Nick.
Let's not get completely ahead of ourselves though because there's still quite a bit of time left in the current week and there's been a lot that's occurred throughout this week pertaining to Gran Turismo. So, without further ado, let us commence operation "Party Like it's 1997". What does that mean? Read on and find out.
GTPlanet Picture of the Week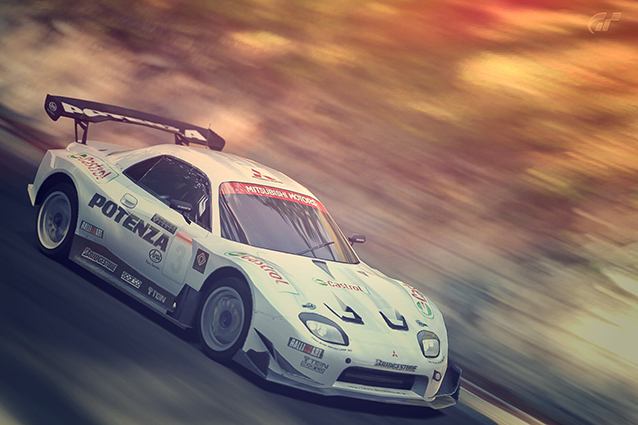 This week's featured image is a change from what's become normal around this time in the Rewind, for this is the first week that the featured image is a Standard! This was an image I've selected on my own and features the FTO LM/Super Touring Car rampaging down what appears to be Trial Mountain, and comes to us courtesy of eugene2023.
Have a suggestion for next week's featured image? Drop me a private message, entitle it "GTPlanet Picture of the Week" and fill it out with your two choices and they'll be featured in upcoming Rewinds.
Gran Turismo, 15 Years Going Strong
This Sunday, December 23rd, Polyphony Digital will be celebrating the 15th Anniversary of the Gran Turismo franchise.
15 years, that's quite the milestone and is even more impressive when you consider it's the longest-running simulation racing game in video game history and is only outdone by the Need For Speed series which began three years prior to the original Gran Turismo.
If you thought Polyphony Digital had no plans to celebrate the occasion you should think again; in case you missed this post here, PD has plenty in store for the celebration including an updated digitized version of the Apex book originally available in the Collector's Editions of GT5 that's available now until August of 2013, and a special Seasonal Event featuring Kazunori's Nissan GT-R N24. For all of the juicy info concerning that be sure to click that link!
 Jeff Probst and Helio Castroneves Play GT5 as Kaz Watches
http://youtu.be/xJTKFAOLtd8
This… completely caught me off-guard. Jeff Probst recently had Helio Castroneves, the three-time Indianapolis 500 winner, on his show to play a bit of Gran Turismo 5 on, you guessed it – Indianapolis Motor Speedway.
However, that's not the headline (well in a sense, it is) the real ringer is Kazunori was in the audience and had his couple of seconds of live airtime; flown all the way out to Los Angeles only to not say anything. Quite the unique guest appearance as far as I'm concerned.
GTPlanet Vehicle of the Week

This week's featured vehicle is the legendary Lamborghini Miura, the supercar that started the era of the mid-engined, two-seater, high performance breed of sports cars and was styled by Marcello Gandini.
Have a suggestion for next week's featured image? Drop me a private message, entitle it "GTPlanet Vehicle of the Week" and fill it out with your two choices and they'll be featured in upcoming Rewinds.
GTPlanet Tune of the Week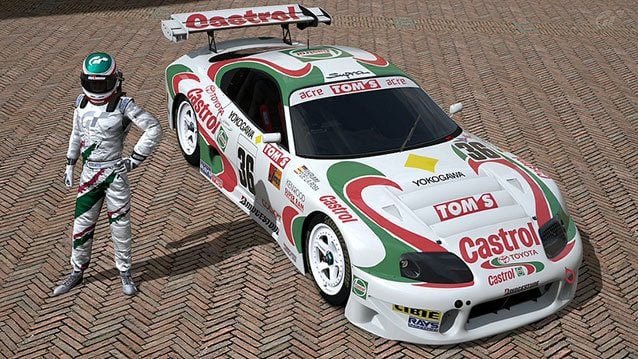 This week's tune features the Castrol Tom's Supra tune done by CSLACR of Photo Finish Racing. This tune was specifically devised for use at the Suzuka International Circuit, making it a perfect fit for this week's New Year's Holiday Challenge Seasonal Event that went live this past Wednesday.
Exactly like the Picture and Vehicle of the Week features, if you have any suggestions for the upcoming Rewinds be sure to drop me a private message, entitle it "GTPlanet Tune of the Week" and let me know.
GTPlanet Photomode Competitions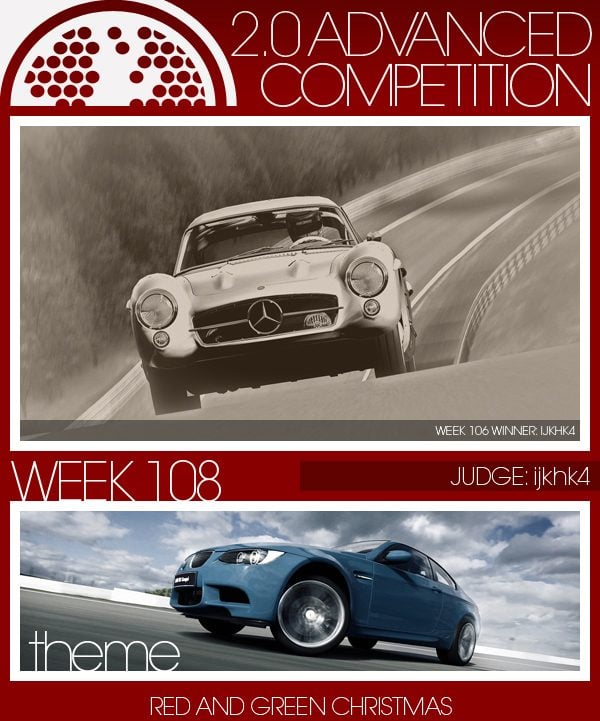 In Week 108 of the Standard and Advanced competitions you are to put your best foot forth and show the community just how seriously you take your in-game photography. All you need to know is as follows:
Week 108, Standard: Ferrari vs. Ford – Who didn't see this one coming? Ford wanted to purchase Ferrari, Ferrari eventually turned him down and thus the GT40 was born and smited the almighty Ferrari at the 24 Hours of Le Mans for four consecutive years, through 1966 and 1969. But the question is which side will you choose, and will they come out on top?
It's one of the greatest rivalries rekindled, but this time it's a battle of stylish photoshoots.
Week 108, 2.0 Advanced: Red and Green Christmas – Getting into the Christmas theme is this week's focus; choose any vehicle that's red or green, take it to any track covered in snow and snap away. Your gift to the GTPlanet Photomode community – so make it good, nay, make it great!
For all the relevant information pertaining to this week's competitions be sure to stop by here and here.
Closing Thoughts
I'll be honest with all of you, after all of the editing and searching I've done I am completely wiped out. Couple that with the fact that I'm up right now at 5:32 in the morning and I'm even less likely to be able to draw up any sort of cohesive closing thought. I do remember mentioning something about a Christmas giveaway, but I never had the time throughout the week to sit down and figure out exactly what it was I wanted to give away so it looks like we'll have to postpone that until the New Year.
Oh, and Knight Rider is still awesome. Should Glen Larson ever finalize a script for the movie he wants to do, which, last I read was supposed to be some sort of continuation of the original Knight of the Phoenix pilot, I'm going to be all over that like marshmallows on a Rice Krispies treat. Until next week keep racing!
GT5 Photomode image by gtuned, J-KILA24 and RCKakishi14.
More Posts On...
The original comments for this post are no longer available.