Before you start yelling at me, I already know what you're going to say: "T, what happened to the Rewind last week?", and it was simply an issue of time. I'm going to treat this week the same in terms of order, though I will say I'm pleased with the order of things as a result.
This week has been an absolute whopper in terms of news. So much so that the original plans for this week are going to be saved for another time. Instead, we're going to turn most of the focus toward the Gran Turismo Sport Closed Beta.
What do you mean this is the first you've heard of it? It was announced Thursday afternoon and we wasted little (if any) time delivering the good news. It must be noted that is a closed beta beginning next Friday, March 17 and will be limited to players in the United States for the first phase, followed by the good folks over in Europe for the second phase.
Plenty more has gone down earlier this week and last, so let's recap those that stand out before breaking off into spectacular song and dance:
There's plenty to get through this week, so let's get right down to business.
GTPlanet Picture of the Week
This week's featured image is all about the 500 horsepower Porsche GT3 RS tackling Eau Rouge with immaculate poise in Assetto Corsa. Coming to us courtesy of taz, what began with Kunos' racing sim has quickly spread to other games: the Porsches are taking over.
Gran Turismo Sport Closed Beta is Coming Next Week
We've already discussed the topic at hand earlier, and while it may not be what was originally earmarked for early last year, players — albeit a limited number of them — will finally be able to experience the upcoming GT Sport for themselves beginning next week Friday, March 17.
So let's talk shop for a moment: the beta is going to give players first-hand experience with the new Driver Profile that's integral to the game's eSports focus — that's right, this looks to be a Online-focused beta. Cars and events will be rotated on a regular basis, and the beta servers will only be open during specific times of day.
This is a promising situation as it will be the first taste of a Gran Turismo title on the PS4, and while more details are set to be shared before it goes live, it won't be too long of a wait. This could be a cause of concern for some as not only does GT Sport still not have a release date set in stone, the idea of a closed beta at this stage may suggest to some that the game will be even further delayed should the worst come to.
There's plenty to digest over the coming days and weeks, and we're just as anxious as anyone else. Have a closer look at the details here, and strap yourselves in because next week is going to be an eventful one.
Tamo Racemo Comes to Forza Horizon 3
The Geneva Motor Show this year has been a beautiful thing for a number of reasons that we'll discuss this week, and kicking things off is the small mid-engine sports car from Tata's all-new sub-brand, the Tamo Racemo.
Powered by a turbocharged 1.2L three-cylinder engine putting down 187 horses, the Racemo can sprint to 60 mph in under six seconds. Even more unique than the vehicle's stance or its body style with the design cues of a KTM X-Bow, BMW i8, or the chops of a Citroën, is the car being billed as the world's first "phygital" vehicle.
Drivers in the real-world will have to wait until 2018 to get behind the wheel of the machine, but those of us that delve into the digital world will have no such limitation. India's all-new sports car is available in Forza Horizon 3 right now, gifted to all players for free.
McLaren 720S is Coming to Project CARS 2
Also unveiled at this year's Geneva Motor Show was McLaren's latest creation, the 720S. With a 710 horsepower M480T V8 under its bonnet and the added bonus of being lighter than the 650S it replaces, it sprints to 60 in under three seconds and onto a top speed of 212.
In terms of styling the 720S is more of a radical departure of late, bearing more in common with the "entry-level" 570S in terms of aesthetics. The all-new models sits within the "Super Series" range of vehicles in McLaren's lineup, one notch below the "Ultimate Series" where the hyper hybrid P1 and its even more extreme GTR variant dominate.
The best news, other than the vehicle's mere existence, is the 720S will be playable in Project CARS 2 later this year. What an incredible year this is already shaping up to be. Things don't quite end there either, as there were a number of other noteworthy reveals from Geneva and you can give those a look by following down below:
Is Sony Planning to Release the PlayStation 5 in 2018?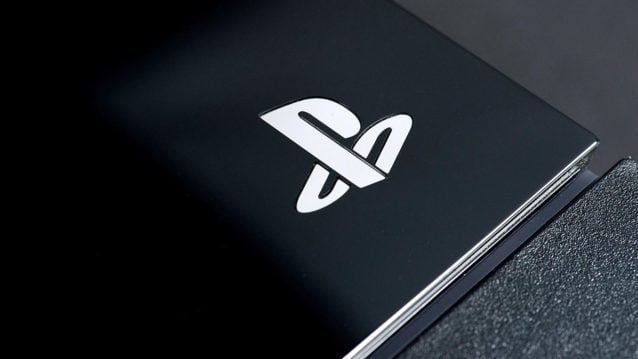 As if this console generation weren't such a heated departure from the status quo already, there appears to be a smell of speculation in the air suggesting that Sony could be well on their way to releasing the PlayStation 5 in 2018.
According to Macquarie Research analyst Damian Thong who we've heard from in the past, Sony will continue to grow for the remainder of 2017 and throughout 2018. One of the key reasons for this continued financial growth comes down to the company's PlayStation brand. With that in mind, Thong speculates that the PlayStation 5 could be released in the second half of next year.
Should this forecast come to, it would suggest that the recently released PlayStation 4 Pro was more along the lines of a design study. Undoubtedly an even more controversial decision than the original announcement itself, it would allow the company to analyze where the needle needs to move for a true next generation experience.
The Last Lap
Next week those of us in the United States that haven't already tangled with GT Sport will get our first opportunity, followed by those in Europe and it was the last thing I was expecting to happen. When the original beta was cancelled last year I'm sure many of us were under the impression it was just a done deal: the game would release and that would be the end of things.
The only thing I have left to say is "stay tuned". The next time we talk one of the hot topics will be how the closed beta has fared after a two week endurance. Until next time, keep racing.
See more articles on GTPlanet Weekly Rewind.