The finish line is in sight, and Kazunori Yamauchi is getting ready to wave the checkered flag. This weekend it's the grand final of the FIA-Certified GT Sport Online Championship, in Monaco.
We're returning to the scene of so much action and drama from 12 months ago. There, Brazilian Igor Fraga hit the world stage by becoming the Nations Cup champion with a masterful performance in the final race. 24 hours earlier he'd been part of the Nissan dream team of regional champions which ran out of fuel almost within sight of the finish line, allowing Lexus to take the title.
A year on, we've seen plenty of new stories emerging from the World Tour. As we head back to the Monte Carlo Bay hotel for the final showdown, here's a few things you should be keeping an eye on.
New Format, New Challenges
Both the Nations Cup and Manufacturer Series employ a different format for the World Final compared to the World Tour events we've seen to date. They're longer and more intense, and a driver or team will likely have to be more consistent across more races to claim the title.
The racing action in Nations will be split over two days. Friday sees three semi-finals and a repechage to whittle the 36-man field down to 12, with four high-speed races — using Super GT, Super Formula, Vision GT and X2019 race cars — on Sunday. The championship will use a points system that carries across the two days, and although the semi-finals worth far less, they may decide the destination of the title.
Manufacturers will consist of three races, and all drivers must drive in each. There'll be a new circuit in the mix as well, just to add to the intrigue.
Rivals Reunited – Hizal and Fraga
In 2018, Igor Fraga won the title by passing Mikail Hizal in the final stint of the final race, thanks to softer tires. Despite five rounds of the World Tour this year, they've only been on the same patch of track once since, and it was a defining moment of the year.
With Fraga opting to miss the two subsequent Nations Cup events, we've not had a chance to see the duo sparring since that clash. They're our top two ranked drivers across the season and among the heavier favorites to take home that bronze Boccioni sculpture in 2019.
They've made up since the incident, but if they find themselves running together on Sunday, we don't think sparks will be too far away from flying. You can read more about the rivalry here.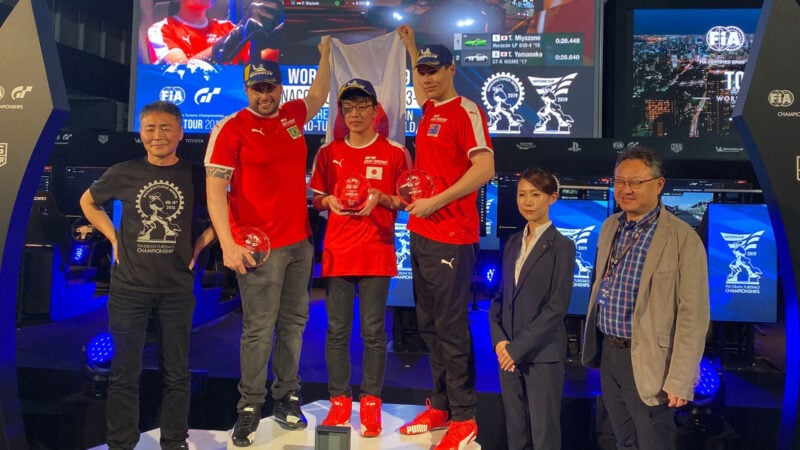 Waiting in the Wings
While Fraga and Hizal — who have managed to win nearly half of all World Tour races this year between them — are obvious picks to win, there's 30 more potential champions. No driver here is without a shot at the trophy.
In Paris, Nicolas Rubilar managed to beat both drivers on merit to win the first World Tour event. Spain's Coque Lopez, arguably the most consistent driver of all, came within a corner of victory in Germany. Ryota Kokubun took the fifth World Tour title in Tokyo, by a fine margin from Brazil's Adriano Carrazza. Cody Latkovski is perpetually on the podium and is surely going to take the step up one day. And then there's the exciting but unflappable Takuma Miyazono.
Don't write anyone off; Sunday could yet crown an entirely new Gran Turismo superstar.
Mercedes the Master of Manufacturers?
In the early part of 2019 we were wondering if any manufacturer was going to win more than one event. Lexus won the World Final in 2018, followed by Aston Martin in Paris, Toyota in Germany, and then Mercedes in New York.
However, the triple-pointed star broke the streak and took the Salzburg title as well with a pretty dominant performance.
Despite a more wobbly Tokyo event — although within touching distance of the podium — Mercedes has to go into the World Final as favorites. Key man Latkovski will be on a high following a healthy victory in the first FIA Motorsport Games Digital Cup at the beginning of the month too.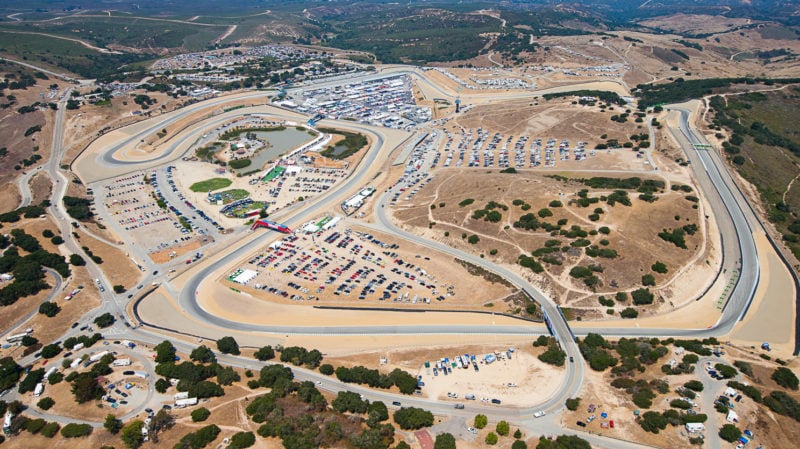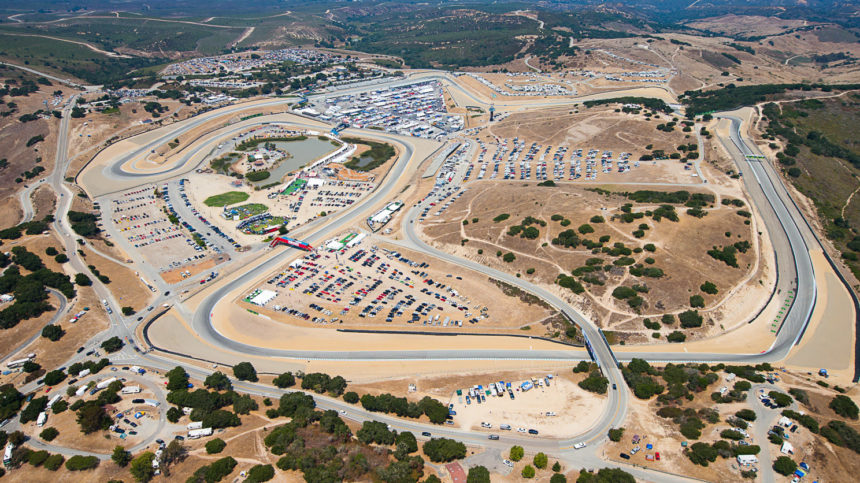 New Content to Shake Things Up?
A World Tour event almost always means new game content, with the competitors the guinea pigs. Monaco should see some of the best content we've had to date, with the now-confirmed debut in GT Sport of Laguna Seca. New tracks often mean some shake-up in the order as players learn their way, but Laguna Seca is an old fan favorite and Gran Turismo staple since GT2, so doubtless everyone will have been practicing the circuit on GT6 this week. If nothing else, it'll show them the way.
There's more goodies to come too, with at least one new car unveiled. That'll be Lamborghini's Vision GT, but as that's scheduled for Sunday it's not likely to play a direct role in the weekend's racing. There's a new brand getting officially involved too, with a scheduled Trackside Talk from Mazda.
We'll have to wait and see if there's anything else planned, but there is a gap in the Nations Cup schedule on Friday…
GTPlanet vs. The Maestro
As with last year, a local resident will be dropping in on the event to greet the competitors. Lewis Hamilton, GT Sport's 'Maestro' and now six-time Formula One World Driver's Champion, has a home in the Principality and will once again be playing a role in events. Last year he posed for photos with the drivers — both individually and as a group — and talked at length about the crossover between virtual and real, including some of his Gran Turismo exploits when younger, and rivalry with his brother who's also known for his involvement with Project CARS.
This year Hamilton will be driving as well, in the Pro-Am event. There he'll clash with media from around the world, including GTPlanet. We'll be defending our title, won by site founder Jordan Greer at the Tokyo World Tour event. Good luck, Hamilton — you're going to need it!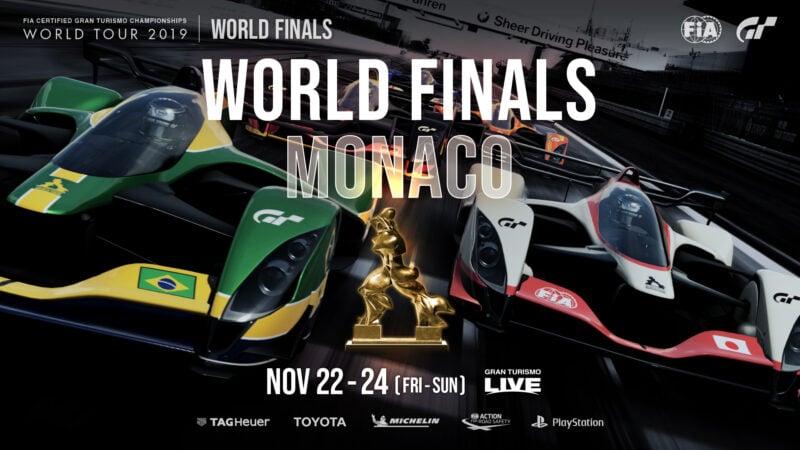 How to Watch
The official Gran Turismo YouTube channel will live stream all of the events from the Monaco World Finals. GTPlanet will be on the ground in Monaco throughout, so stay tuned for more exclusive coverage and behind-the-scenes action on our Facebook page, Twitter feed, and Instagram. For now, here's the official live stream schedule to plan your viewing:
See more articles on 2019 FIA GT Championship World Final.