October 2021 marks four years since Gran Turismo Sport launched onto PlayStation 4.
Depending on your region, GT Sport arrived on October 17, 18, or 19, 2017, and it's no stretch to say it was a pretty controversial debut.
The guiding principle behind the game's development was "burn it to the ground", and that was more or less exactly what happened. Sport was all but a reboot, launching with almost none of the content from 2013's Gran Turismo 6, much of which dated back to Gran Turismo 4.
Not only that, it arrived with fewer cars than any release since the original 1997 Gran Turismo — just 168, down from over 1,200 — and with a mere 38 track layouts.
That was due to the primary focus of the new title, which indeed gave the game its name: sport, or rather esports.
Gran Turismo Sport was intended as a fully fledged esports title, hanging the entire game off the online racing feature which Polyphony Digital had been working on since Gran Turismo 4: Online in 2005.
Where online racing had been a feature of GT5 and GT6, it was the raison d'etre of GT Sport, with a groundbreaking partnership between PD and the governing body of world motorsport, the FIA. The flagship function of Sport was a fully FIA-sanctioned esports series, known as the FIA Certified Gran Turismo Online Championship (or FIAGTC for short).
Players would compete in ranked online races to improve their Driver Rating before heading into the FIA series — representing their nation in one event and a chosen manufacturer in another — to score points. That would enable them to qualify for live events at cities around the world, with the goal being to be crowned champion at a showpiece spectacle in Monaco.
However, without a traditional Gran Turismo career mode, many felt that the game was a niche title — or even a "Prologue" to a real game, as we saw ahead of both GT4 and GT5. Indeed it wasn't long until PD added an offline career of sorts, in GT League, though it lacked the progressive nature of career modes in previous titles.
That shortage of content was addressed too, with free updates over the past four years that have more than doubled the car and track count. Some old favorite vehicles returned, with some upgraded from the old PS2-era "Standard" cars, as well as some brand-new ones — including the Porsche Taycan Turbo S and Toyota GR Yaris before the cars even hit the road in the real world.
While none of the GT1–GT6 original tracks have yet returned, we have seen Laguna Seca and Spa-Francorchamps come back in free updates too.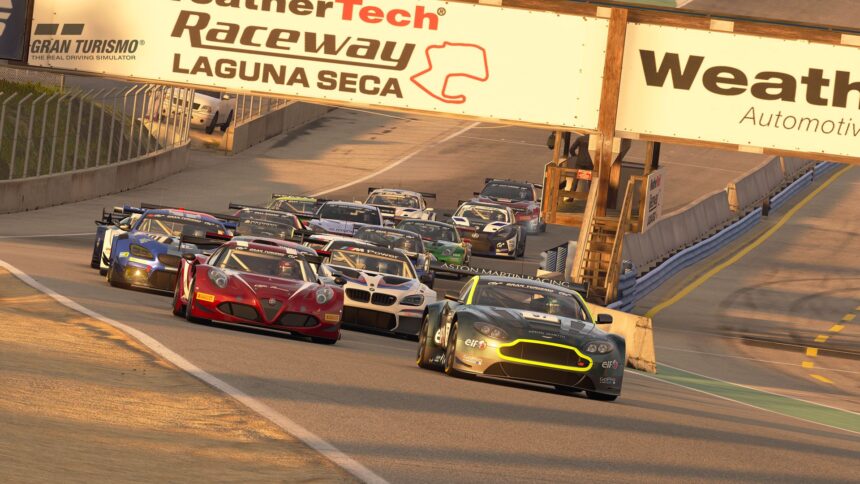 In reaching its fourth birthday without yet being succeeded, Gran Turismo Sport has become the second-longest lived GT game.
GT4 looks set to keep its crown, running for almost six years from December 2004 to November 2010 (with budget titles GTHD and GT5P in the interim), as Sport will be succeeded by GT7 in March 2022. Technically GT6 lasted four years and three months until its online servers were shut down in March 2018, though it was replaced by Sport two months shy of its own fourth birthday.
With at least eight million copies sold as of January 2019, and a reported 9.5 million players in February 2021, Sport has been a modest success, eclipsing its predecessor and sitting in the ballpark of most of the other titles in the series.
Of course the spirit of GT Sport will live on with Gran Turismo 7, which looks set to include all the content and features — including that series-first livery editor — wrapped up in a traditionally structured Gran Turismo game.
Happy fourth birthday, Gran Turismo Sport!