In a world where we analyze every minute detail, striving to understand every facet, and every nook and cranny of the hobbies we take part in, it's weeks like this one that makes everything worth it. If you haven't been keeping up with the events of this week then allow me to outline a few things for you.
There's more on top of that, and all of this within the first week of March. If this can happen in the span of several days, and at a major motor show no less, just imagine what's going to take place at a certain video game exposition later this year—that's right, I'm talking about E3.
Who knows what's going to happen between now and then though, and to be honest, my head is going to explode into a mess of confetti and strawberry Skittles just thinking about it. With that beautiful visual no doubt stemmed in your fleshy thought machine, I'm going to move on.
It's funny, we heralded 2015 as being "The Year of the Racing Game" and here comes 2016 and it has seemingly summed up the entirety of last year in less than a week. Bigger and better is what they say, after all…
GTPlanet Picture of the Week
This week's featured image is all about a German marque known for their excellence of execution; Porsche has returned in Forza Motorsport 6, and here's to hoping certain outside forces don't preclude them from future installments from hereon out.
Coming to us courtesy of Tomcat79, the 2011 911 GT3 RSR looks to be right at home on what appears to be Circuit De la Sarthe, home to the 24 Hours of Le Mans.
If you like what you're seeing and have a suggestion for next week's featured image, start a conversation with me, entitle it "GTPlanet Picture of the Week" and fill it to your heart's content with suggestions and they'll be featured in upcoming Community Spotlight articles. NOTE: You cannot elect your own work.
GTPlanet Gallery of the Week
Who didn't see this coming, all things considered? This week's featured gallery is a community effort all in the vein of showcasing some German muscle. Whether you prefer the brute force in any number of the included purpose-built racing machines, or the bravado of the street-legal bullet chasers, with more than 20 vehicles included in the Expansion Pack you're likely to find something that tickles your fancy.
The thread, simply titled "The Porsche Thread" is exactly what you'd expect: engage your creative side and share the photos of your Porsche builds. There's no limitation to speak of, other than your imagination of course. You can find the thread put together by FosterG right here if you want to have a look. Let the Porsche guide you to the most glorious of photo-worthy nirvana.
If you like what you're seeing and have a suggestion for next week's featured gallery, start a conversation with me, entitle it "GTPlanet Gallery of the Week" and fill it to your heart's content with suggestions and they'll be featured in upcoming Community Spotlight articles. NOTE: You cannot elect your own gallery.
GTPlanet Thread of the Week – Take an Arrow to the Knee, er, Track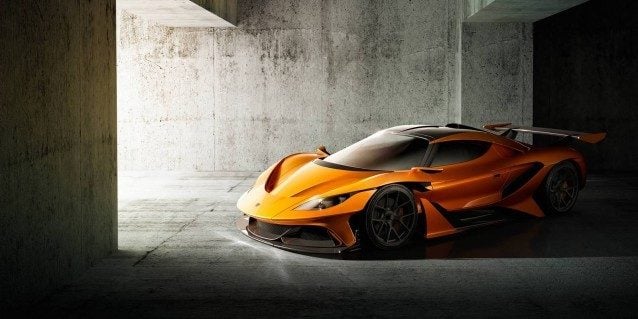 Gumpert has risen from the ashes, and have repackaged themselves as Apollo Automobil after being purchased by Hong Kong investors Ideal TeamVenture, and this is the result of their new-found lifeblood. While it isn't called something silly like Apollo LaApollo, it is called the Arrow and like any arrow it's fast and considerably dangerous.
The thread you'll be stopping by and hopefully stirring up further discussion has been put together by R1600Turbo and he remarks the Arrow has clearly been inspired by the McLaren P1, while another mentions, at least in passing, the older Tornante—the grand tourer that never was.
What do you think of the Apollo Arrow? Stop by the discussion thread and share your thoughts. I'm already picturing the 'Arrow R' and 'Arrow Enraged', where do I apply for one of these beasts that's sure to kill me?
If you like what you're seeing and have a suggestion for next week's featured thread, start a conversation with me, entitle it "GTPlanet Thread of the Week" and fill it to your heart's content with suggestions and they'll be featured in upcoming Community Spotlight articles. NOTE: You cannot elect your own thread.
Advanced Wheel Customization Coming to Both American and Euro Truck Simulator!
With Steam Workshop support for the title having recently been announced, and the team teasing Arizona and all of the work that's been finished and what still lies ahead for them, there's one other announcement that's made way in recent days: ultimate wheel customization.
Never content with what is, SCS have been working on a way to make wheel customization "more varied, more flexible, and more fun!" As a result wheels have been split into multiple components. Tire and disk separation was introduced recently, in addition to that comes newly added sub-components of the disks: hubs, hub covers, and nuts.
The improved customization will arrive alongside the next scheduled update, and on top of that a small DLC with even more tuning options—the likes of paintable metal parts and nut designs will also soon be released.
Check out the above video to see exactly what's in store for the customization update. Because trucks.
GTPlanet Vehicle of the Week
The Corvette you're seeing above is the track-ready Grand Sport abiding by the very same ethos of the original Grand Sport model from 1994, and the 2010 reincarnation: wider tires and wheels, and borrowing suspension components from its burlier brethren and pairing them together with a straight-shooting standard V8 package. By all accounts, the Grand Sport is a Corvette not named "Z06", because it certainly ticks all the right boxes.
Sitting on 19-inch front and 20-inch rear wheels, the Grand Sport is fitted with the Z06's 285/30 and 335/25 Michelin Pilot Super Sport rubber. It comes standard with Magnetic Ride Control adjustable dampers—an optional addition on the "standard" C7 Corvette—in addition to specially tuned anti-roll bars and front and rear transverse composite leaf springs.
Power comes from the same 6.2-liter LT1 V8 found in the Corvette Stingray with, again, the optional dual-mode exhaust that can be fitted to the Stingray upon request, becoming standard flair on the Grand Sport model. The LT1 will easily make 460 loud horses, 5 more than usual, and can be fitted with either the seven-speed manual gearbox or the eight-speed automatic.
The Grand Sport offers Z06-levels of performance in a more affordable package, has the fatter fenders baring the signature hash stripes, and even sports the Z06's sportier grille, providing for an all-around menacing machine that will not take flack from anyone.
The Last Lap
Man, what a week. I'm still reading up on everything from PC-related news and now all of this madness. As I said earlier, 2016 appears to be on a mission to make 2015 as distant of a memory as possible and it's off to a tremendous start. Forza Motorsport on PC, something we've all wanted for years, and has been teased just as much, is finally coming to fruition within the next season. The better news within that announcement is that for the foreseeable future every Forza game will be developed concurrently for the Xbox One and PC.
The unfortunate thing, at least among others for this initial trial period, is the Universal Windows Platform (UWP Framework) that adorns the Windows Store, the portal every one of these shared titles will be exclusively available on. UWP is a mess as it currently stands but we're not going to get into that because I'll be here all day long yammering on and on about nerdy things and I do that enough already. If you're interested in knowing what the current standing of the platform is, and why many of us PC-goers are up in arms over it you can have a read here and here.
It doesn't paint the entire picture as there are many moving parts involved, but it paints enough of a picture that not only will you understand the gist of what's going on, but you'll also be more than able to comprehend the underlying problems associated with it. The very basic summary is that this could potentially (and already has, to some extent) become Games for Windows Live 2.0.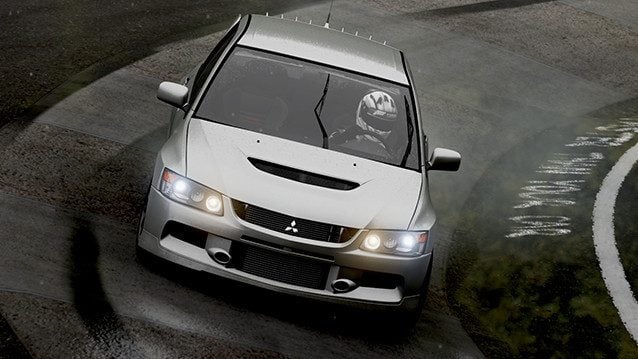 As promised, I saw Deadpool last week and it was just as amazing as I knew it would be the moment I saw the first Red Band trailer. If you haven't already, go out and see it because it's worth the price. It makes fun of everything in true Deadpool fashion. Everything.
Next up is Batman v Superman which I wasn't too excited for for a number of reasons, but now I'm practically counting down the days and constantly uttering "You will!" in my best Batfleck impression. After that comes Captain America: Civil War and just… Too. Much. Comic. Book. Awesomeness.
On top of that, The Force Awakens is officially out on Blu-ray April 5th. If you'll excuse me, I'm going to go bury my head in a sandpit and just hope for the best.
Until next week, keep racing!
More Posts On...
The original comments for this post are no longer available.