– Citroen Survolt, December 29th, 2015, courtesy of torque99.
Sales. A controversial topic that's known for sparking heated debate; a topic that is so heavily analyzed by the passionate user base that it is often misused as an absolute. It's a topic one can't help but be drawn toward—like a moth to a flame—as it gives a brief overview, or, at least, the perception thereof, of how well the product has been welcomed into the consumer's home.
Sales are an important milestone as they dictate what happens next. That being said, they shouldn't be treated as the be-all and end-all, simply for the fact that all of the information isn't and likely won't be made available to us. To the best of my understanding and admitted estimation, this is where the problems begin.
The latest entry in the Gran Turismo franchise has currently sold just under 5 million units and has been subjected to some scrutiny as a result. GT6 is the second lowest-selling mainstay entry in the franchise, and only narrowly places ahead of 2009's Gran Turismo for the PSP. Despite this, it has still scored reasonably well with critics. It's also worth highlighting that the only racing game to sell more than GT6 since 2011 is Mario Kart 8.
Forza Motorsport 6 just recently crested one million units, and while that figure appears low when compared to earlier installments in the franchise, it is by most accounts a critical success. Combined with its well-received DLC program, Forza Motorsport 6 appears to be in better long-term positioning than its predecessor despite the comparatively low numbers.
The much anticipated Project CARS had sold more than one million units shortly after a month's release, with updated figures not yet available. Driveclub, a game that weathered an unfavorable launch period to grow into an exceptional title, has sold more than two million units as of early 2015. While Assetto Corsa will be releasing to consoles sometime this year, Kunos Simulazioni has yet to publish any sales figures for the game. As it stands Assetto Corsa has been one of the most well-received and critically-acclaimed racing titles of the past two years.
The issue is we simply aren't aware of the projections that would warrant further investment in our favorite franchises. While GT6's gross figure is larger than the other games combined, we don't know where the bar was set internally to deem it a success. Did Sony expect an 8-digit total, like all previous full-size GT titles? Did they plan on a lower number in the face of launching so late in the PS3's lifecycle?
Similar questions arise for the other franchises, too: while we're sure Slightly Mad Studios would be ecstatic to hit even GT6's sales numbers, by their own internal metrics, the game could already be a huge success, and anything on top is dessert. Forza's franchise record for sales is 2009's third iteration, well into the lifecycle of a system that enjoyed strong sales that generation, compared to the troubled XBox One.
This begins to illustrate an interesting problem that's arisen within the genre for some time now, a slow and steady decline in overall sales numbers. The exact reasoning for this is unknown as there are numerous factors and complexities at play; the differences between critical and commercial successes are still in effect.
The question this all leads us to is right up there in the title. We're struggling to remember a time when so many great racing games were released within such a short time frame. With sales sagging genre-wide, have the folks behind these titles had to re-evaluate their goals? What could be causing the dip?
There could be numerous reasons. A shift in player tastes towards first-person shooters could be one. The explosion of mobile gaming could be another. Spiraling costs associated with the technology to meet player demands, yet one more.
It bears mentioning that, with the genre as populated as it's ever been, a lack of diversity may be yet another reason for the dropoff in sales as of late. With many of them having the same tracks, vehicles and intent of blurring the lines between virtual and reality, there's nothing to really differentiate them without venturing into the semantical.
Sim racing games on consoles also have to straddle the line between accessibility and realism. In the early days of Gran Turismo, there was nothing else quite like it, but the landscape is far different in 2016. Hardcore PC sims like iRacing are a niche product that could scare off more casual players. Striking this balance for a large audience is a constant moving target.
– Ford Sierra Cosworth, December 21st, 2015, courtesy of taz.
2016 is a fresh start for the racing game genre; an opportunity to liven things up again; an opportunity to shift the paradigm back in its favor, and there are a number of ways to kick things off.
For example, the differences between Forza Motorsport and Horizon can be bridged in a way similar to Atari's Test Drive Unlimited or Ubisoft's The Crew. An open world driving experience with an option to discover location-appropriate tracks such as Road America and Road Atlanta; both of which have been with the series since its inception.
Another intriguing option that can benefit the genre is VR. Gran Turismo Sport has already been confirmed to support the PlayStation VR headset that's set to launch later this year, and Evolution Studios has shown off an impressive tech demo with Driveclub. While ambitious and not specifically billed as a gaming peripheral, Microsoft has HoloLens which, if retooled, could provide a means for the Forza franchise to up its game.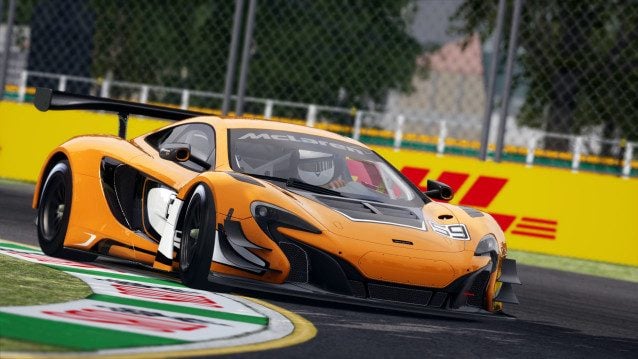 It will be interesting to see how 2016's racing games fair. GT Sport will be of particular attention: while it sounds like a smaller, more eSports-focused addition to the franchise, it will be releasing on a system that's enjoying a level of popularity not seen since the dominant PS2. Assetto Corsa's console release provides a stark contrast, with a much smaller team behind it, and nowhere near the level of brand recognition.
We hope for the success of both, regardless of outright sales numbers, as there's no such thing as too many racing games. What are your thoughts on the subject? Let us know in the comments.
Credit to Jordan and Kyle for the help!
See more articles on Assetto Corsa, Driveclub, Gran Turismo 6, Project CARS, and Sales.