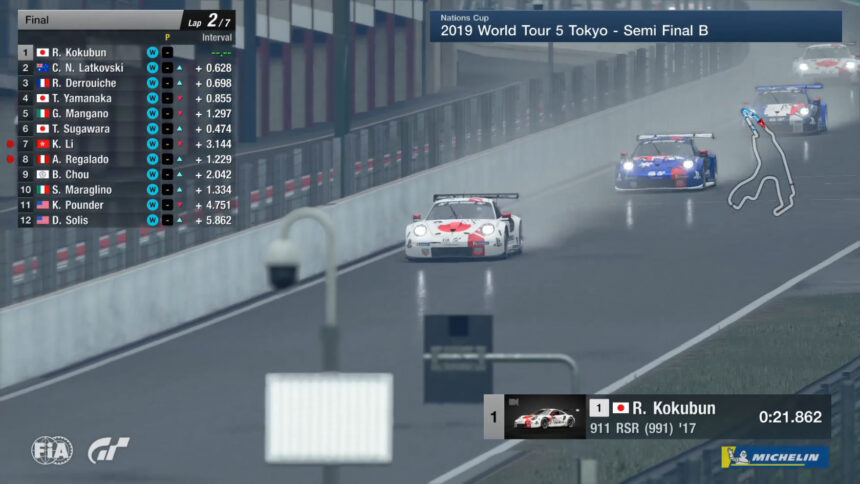 The GT Sport World Tour event in Tokyo has revealed some interesting new content for GT Sport: Spa-Francorchamps in the wet.
If you've been watching the live stream from the event, you'll have seen the players in the Nations Cup take on Circuit de Spa-Francorchamps. Since the New York event revealed the circuit, it's featured in every World Tour so far. However it's always been in the dry.
The Tokyo event has revealed that the Polyphony Digital team has not only been working to bring the track to users at home, but a new wet conditions variant.
In recent months, the studio has been adding wet conditions to a variety of circuits. The first we saw was Red Bull Ring at World Tour 2 in Germany, which arrived later in the year. The Tokyo Expressway followed with a debut in Salzburg, coming in four variants shortly after.
Spa-Francorchamps becomes the latest name on the wet list. At the moment it's not clear if the track will arrive in the game with the wet conditions included, or if it'll be something added in a later update. As Kazunori Yamauchi told us that we'd likely have Spa on our home consoles with next week's update, we won't have long to find out.
Stay tuned to GTPlanet for more news from the World Tour event in Tokyo.
More Posts On...