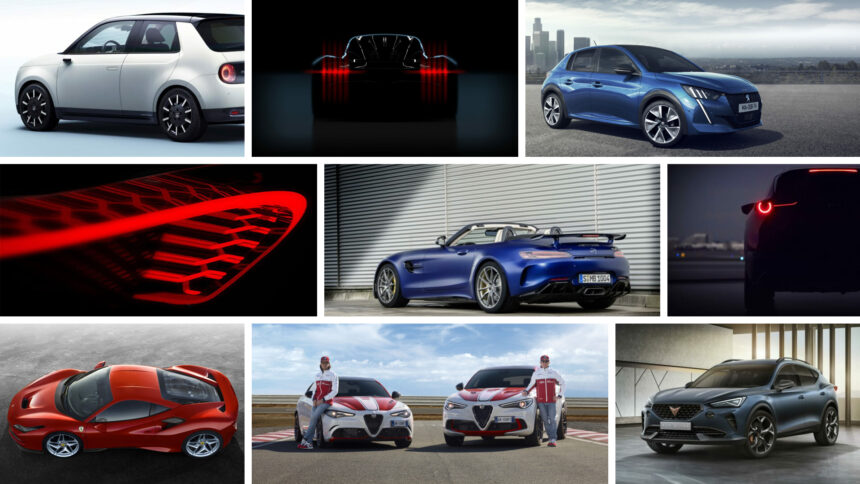 With two months of 2019 already consigned to history, it's almost time for the annual Geneva International Motor Show.
The press days start tomorrow, and — albeit with a few major absences like Ford and Jaguar Land Rover — most of the world's car manufacturers will be eager to whip the covers off their latest models. Whether low-volume and high-value, or brands you'll find on every street, it's a chance to get shiny new metal (and carbon fiber) in front of the world's eyes.
Along with the production cars we're likely to see over the next couple of years, there'll be prototypes and concepts aplenty. Some may even make their way to full production, with enough interest.
We're taking a quick spin through the key, and cool, models that will be on show this year.
Alfa Romeo
The Italian brand will be celebrating its return to F1 for 2019 with some special edition models. There'll be two limited edition cars, known as "Alfa Romeo Racing" editions, based on the Giulia Quadrifoglio and Stelvio Quadrifoglio. They're modeled above by the team's driver pairing of Kimi Raikkonen and Antonio Giovinazzi.
Also on show will be a Ti version of the Stelvio with the Giulia Veloce's 276hp turbo four, and the latest version of the Giulietta. This is a third facelift for the C-segment hatchback, bringing the new Giulia/Stelvio front end treatment.
Aston Martin
We should see a new member of the Valkyrie family at Geneva. After Project 001 and 002 — the Valkyrie and the Valkyrie AMR Pro — Aston Martin is set to reveal Project 003. This hypercar should sit a little below the quite extreme performance of the Valkyries, but otherwise we don't know much about it yet.
At the opposite end of the scale — quite literally — is the Lagonda All-Terrain Concept. Aston Martin will reveal this, the second car in its newly revived Lagonda sub-brand after last year's Vision Concept. The All-Terrain Concept should be pretty close to a final product for what will be Lagonda's first production car.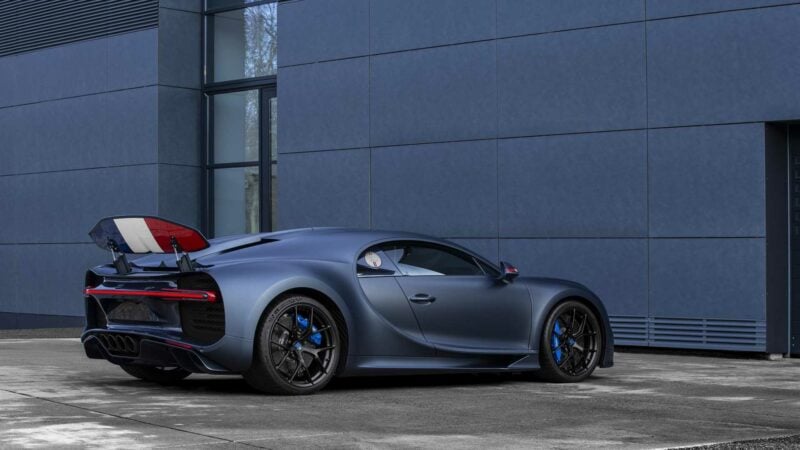 Bugatti
Bugatti is celebrating its 110th anniversary this year, and in usual style it's presenting a special edition Chiron. This "110ans" model is adorned with French Tricolores, on the door mirrors, seat stitching, fuel filler cap and the underside of that giant, active rear wing. The whole car is finished in a unique matte Steel Blue paint.
The limited run of 20 cars is based on the Chiron Sport, but otherwise performance is untouched.
Bugatti has also been teasing something a little different in recent weeks. It will reveal all at Geneva, but recent comments from the brand suggested a "modern interpretation of the 57 SC Atlantic"…
Cupra
If you're not familiar with Cupra, it's a recently excised sub-brand of SEAT. The name used to appear on hot SEATs, but now it's a standalone entity. At Geneva it will present a concept version of the first model that isn't just a tweaked SEAT, like the Cupra Ateca, but of its own identity.
Cupra calls it the Formentor — sticking with the parent brand's choice of Spanish place names for its cars — and it comes with a plug-in hybrid powertrain. That's good for 242hp and a 31-mile electric range.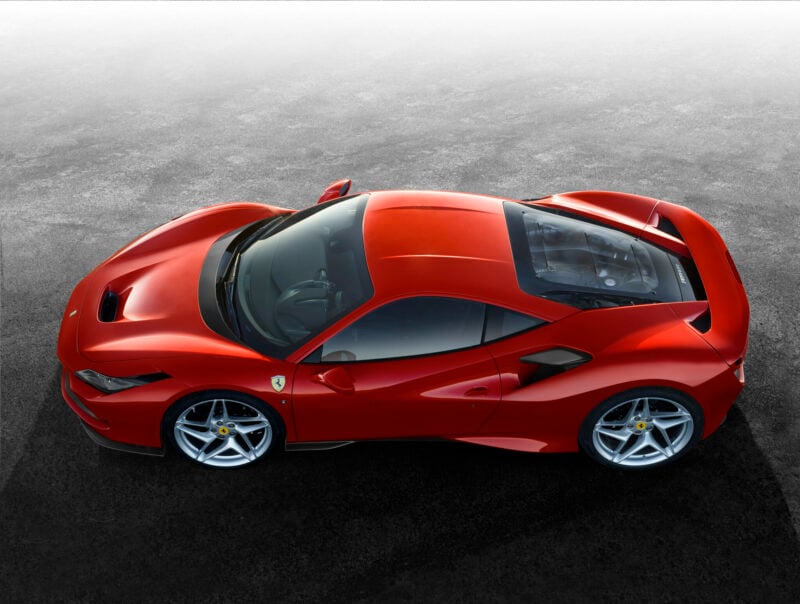 Ferrari
In case you missed it, Ferrari has a new car and potentially the last of its mid-engined, V8, petrol-only sports cars. Ferrari's hinted at that with the name: F8 Tributo, a tribute to the Ferrari V8.
Will it be hybrids from now on? If so, it's quite the send-off for that engine. It's the most powerful production road V8 yet, with 710hp, and packed into a car that takes as much of the track-focused 488 Pista as possible.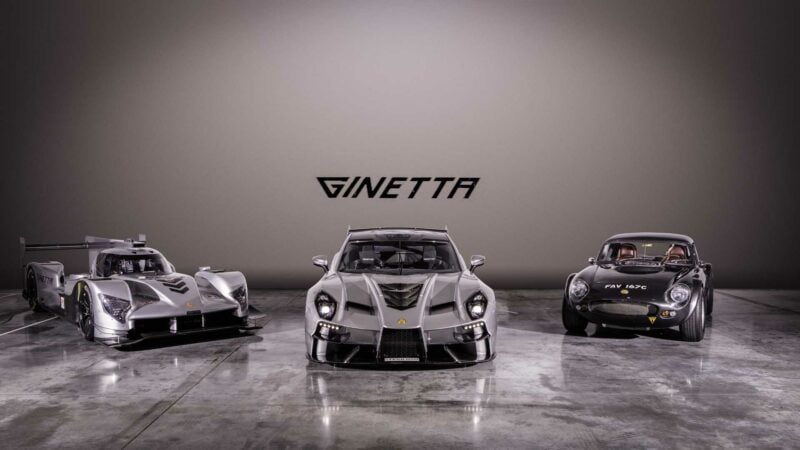 Ginetta
Like the Aston Martin Project 003, Ginetta's new performance car has no name. Expect the Yorkshire company to remedy this in Geneva along with putting a price on it — likely somewhere around £400,000 ($525,000).
The V8-powered supercar uses LMP1 tech, including aerodynamics and pushrod suspension. That V8 — a six-liter unit built by Ginetta itself — is mounted far enough back that it actually sits under the car's windscreen, in a position Ginetta calls "mid-mid".
Honda
Although Honda's bringing a facelifted and bright orange NSX to the show, it's likely that this dinky city car will overshadow it. Metaphorically, at least.
The Urban EV Concept was a smash hit at Frankfurt in 2017, and it looks set to make production. Despite the name, the e Prototype is essentially the finished product.
Mazda
It was the MX-5's 30th birthday earlier this year and, as is tradition, Mazda released a special edition MX-5 to suit. Mazda will bring it along, in all its magnificent orangeness, along with some of its other recent road cars.
However, most interesting may be its new SUV. Aside from the teaser image above, and the fact that it sits on a new generation of the SkyActiv platform, Mazda has released almost no information on the car. Chances are it will be a "CX" model, but it looks too small to be a CX-5 replacement and too large for the CX-3. Perhaps it will be a CX-4?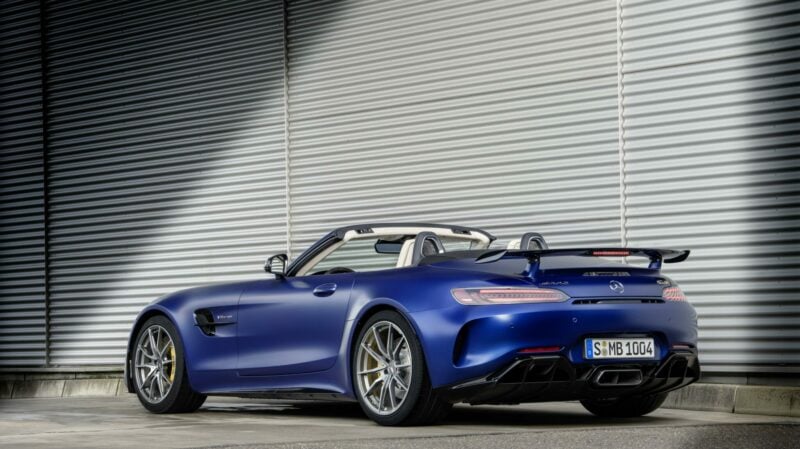 Mercedes-Benz
It might be easier to list what Mercedes isn't bringing to Geneva. There'll be new versions of the CLA Shooting Brake, a facelifted GLC crossover and even an updated version of the V-Class van, with electric powertrain.
Chances are it'll be the 576hp, biturbo V8 Mercedes-AMG GT R Roadster that will make the headlines though. This 197mph drop-top is the definition of a show-stopper, although Mercedes has yet to reveal a price. Not that it matters, as it's limited to 750 examples and it's pretty likely they'll all be gone by the time the public gets to see it.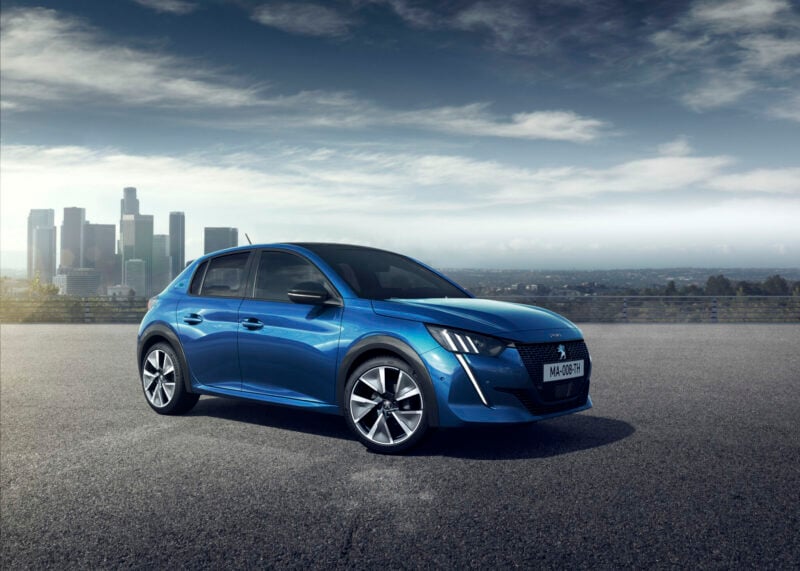 Peugeot
The Peugeot 208 has to rank as the cutest new car we've seen this year (the Honda is from 2017, after all), and it gets a proper public debut at Geneva. It's probably still Peugeot's most important car, and with the brand making its way back to the USA after nearly 30 years away it could appear on both sides of the Atlantic.
This new 208 comes with diesel, petrol and, for the first time, full electric engine options — but no GTI just yet. You'll also get a chance to see the 400hp 508 Sport Engineered concept, likely a preview of an eventual hybrid model.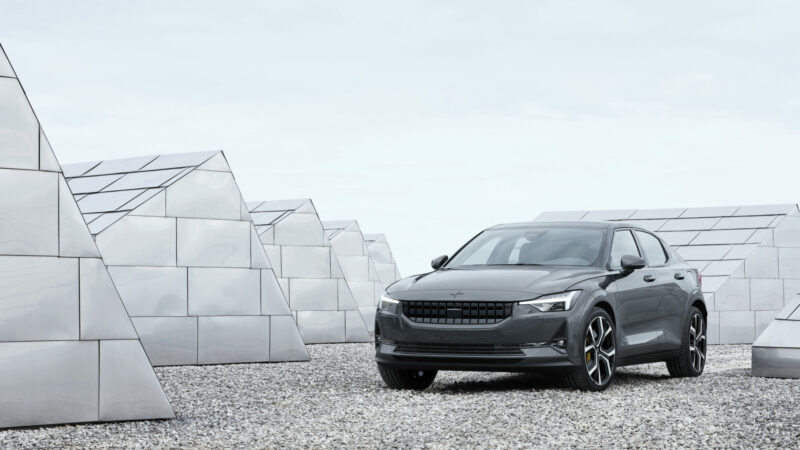 Polestar
Another young brand, Polestar is essentially the performance electrification specialist arm of Volvo. Although the jury is still out on how successful the stunning Polestar 1 hybrid has been, the Swedish brand is releasing its second car at Geneva.
This time it's a pure EV, and it bears the name Polestar 2. Like its sibling, it's a bit of a looker and a pretty clear shot at Tesla's Model 3 — and not across the bows either, rather a full broadside volley.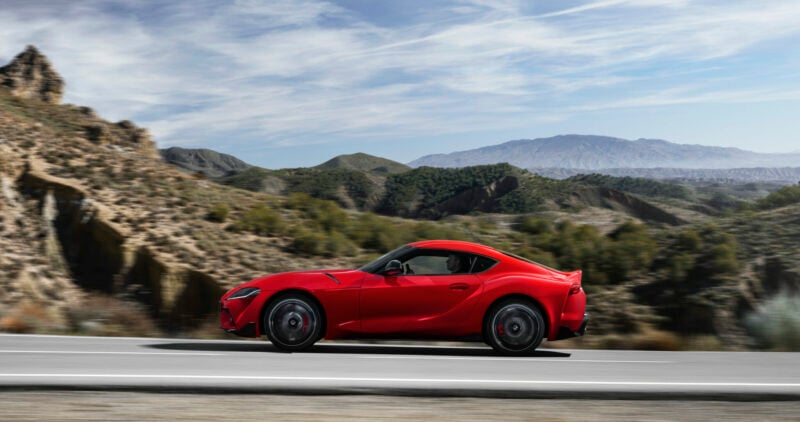 Toyota
There's a new Toyota Supra? What would give you that impression?
Yes, the worst-kept secret in pretty much all of recorded history makes its way to Geneva for a European debut. You'll get to see the regular, 335hp road car and a GT4 race car interpretation from Gazoo Racing. GR will also present a sporty looking Corolla GR variant — although it's only a visual treatment.
Others
Pininfarina will reveal its Battista supercar on the eve of the show. It's not likely to be alone in the niche performance car area, with a company called "Piech" — set up by the son of ex-VW chairman Ferdinand Piech — revealing its "Mark Zero" EV sports car.
SEAT will exhibit its own electric vehicle too. The el-Born hatchback is the first SEAT based on the VW "MEB" architecture for electric vehicles — which also underpins the electric Dune Buggy VW will bring along.
More Posts On...