It isn't everyday when the idea of being wrong about something excites you. That "something" refers to the release date of Gran Turismo Sport. Believed to hit store shelves in November at the earliest, GT Sport is now confirmed for October.
No your eyes aren't deceiving you. GT Sport is due on October 17 for North American and Asia. Europeans get a taste one day later, October 18, while Japan receives the game October 19. This is going to make for an interesting fall as the seventh entry in the GT franchise is due just two weeks after Forza Motorsport 7.
Project CARS 2, Gran Turismo Sport and Forza Motorsport 7 all releasing within weeks of one another. Let the race(s) begin, pun thoroughly intended. We'll revisit this a little bit later as there's still plenty of other news to catch up on.
With this recent bombshell we expect Turn 10 to spool up the PR machine, kicking off the car reveals for Forza 7. Unless we're mistaken this will be the first time a GT title will go head-to-head with its closest competitor in the same month. Both of the heavy-hitters will also be competing with PCARS 2, which looks mighty impressive.
Picture of the Week
This week's featured image comes to us courtesy of Casey and features the Porsche 944 battling a locomotive. Formerly available to players through a Forzathon event in Forza Horizon 3, the classic coupe feels right at home driving around The Outback.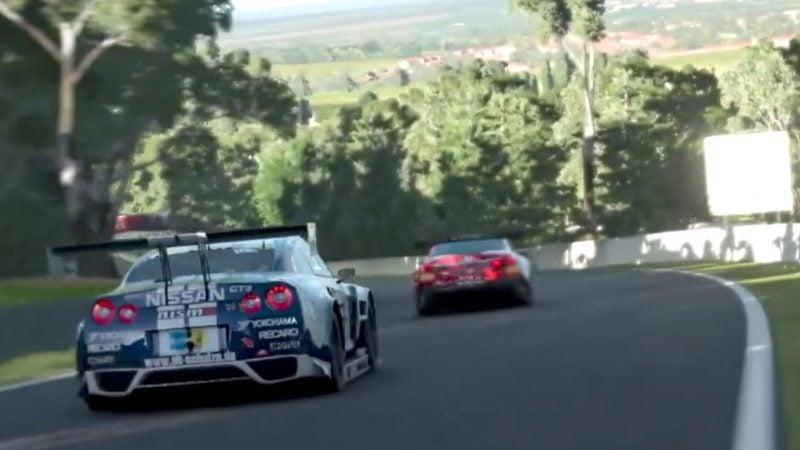 Gran Turismo Sport Arrives in October!
We've learned to expect the unexpected from Polyphony Digital but even so, this came as a shock. Before now we had to work with a vague target of "fall 2017". The new release dates place the game right alongside this year's hard-hitting racing titles.
Coincidentally, this makes the announcement of the beta coming to an end this week less of a blow to players. Especially in the face of a more feature-rich beta making a potential return sometime next month. With everything seemingly set in stone let's talk special edition releases.
In North America, players will have two additional choices besides the vanilla offering: the Limited and Digital Deluxe Editions. The former, costing $69.99, includes $1MM in-game credits, a starter pack of 8 cars and an attractive Steel Book and packaging. The latter, costing $79.99, includes $2MM in-game credits and a starter pack of 12 cars.
In Europe, players have a little more to choose from much to chagrin of North American fans. In addition to the Digital Deluxe Edition of the game, no different than its NA counterpart, there's the Day 1 Edition, Steelbook Edition and Collector's Edition.
The Day 1 Edition, costing £44.99, awards 500k in-game credits and a starter pack of three cars. The Steelbook Edition, costing £57.99, ups the ante with $1.5MM in-game credits and access to the Pace Car, Japan or America starter packs. The Collector's Edition goes one further with an APEX coffee table art book and 1:43-scale Mercedes-AMG GT S model. The cream of the crop will cost European players £104.99.
Of course that isn't everything the assorted special editions include. For the full picture, head on over to the original article. In addition to that the release announcement article can be glanced at here. There's a new — albeit brief trailer — as well!
Vehicle of the Week
Just as last week, with Gran Turismo Sport given a firm release date, this week's choice was an obvious one. The Mercedes-AMG GT S is the cover star for the seventh GT title.
While the perfect marriage, we're wondering if the relationship extends beyond the identical initials.
The Last Lap
There isn't much to say this week other than "What's next?" You would think it couldn't get more surprising than this but this year has been full of surprises already. We're ready for whatever comes next.
Until next week, keep racing!
See more articles on GTPlanet Weekly Rewind.