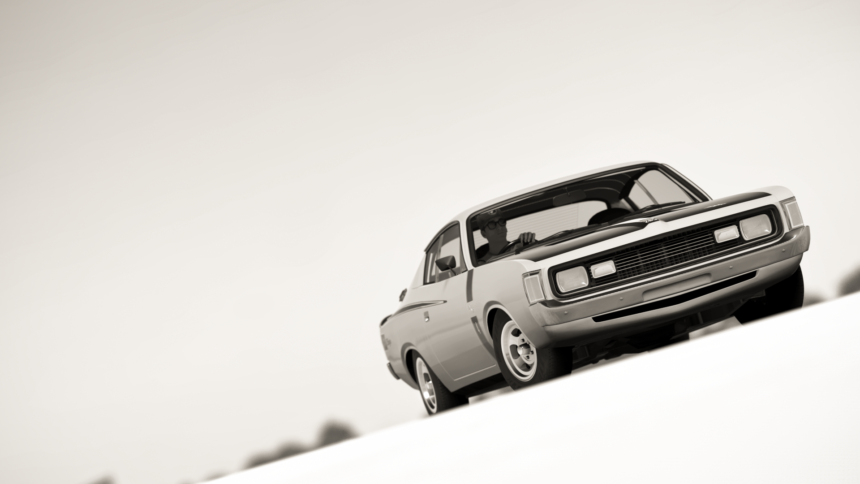 This year's E3 has come and gone with all the excitement one would expect. For racing game fans, the message was clear: prepare your wallet, as you'll be spoiled for choice this holiday season.
Not only has Microsoft given a name to its new Xbox, there were plenty of games to look forward to. Beginning with the obvious attention-grabber, GT Sport now has a release window of autumn this year.
It was a reassuring announcement to say the least, as fans of the series continue to indulge in the closed beta. Better still, Kazunori Yamauchi confirmed GT Sport will have more features than any entry in the franchise to date. The more traditional, classic parts of the franchise will remain.
This is going to be an adventurous year for racing games. Between the likes of GT Sport, Forza 7, and Project CARS 2 there's a lot riding on each bringing something new to the genre. There's plenty to get through — including more on GT Sport — so let's quickly recap some of this week's headlines.
As stated last week, June has proven itself to be a goldmine for gaming news. E3 certainly livened things up twofold, with a good deal of excitement leading into 2018. While not present at this year's event, Assetto Corsa is a bit of an outlier. Console racers continue to wait for the recently released "Ready To Race" car pack, but the question remains: what's next?
Mazda Raceway Laguna Seca may be on the cards for later this year, and beyond that players can expect a new car pack featuring Ferrari. Celebrating the brand's 70th anniversary, the pack will feature seven of the most iconic models in Ferrari history.
Picture of the Week
This week's image comes to us courtesy of spinner. Featured in American Truck Simulator 2, the behemoth Peterbilt crosses onto a highway transporting two trailers worth of goods.
Trucks may not have been present at E3, but they remain a unique attraction among those in our community. Who knows how well the game would fare given the opportunity of releasing onto consoles…
Dominate the Land, Sea, and Air in The Crew 2
Mentioned above, The Crew 2 took us by surprise. In a genre more or less dominated by Forza Horizon, it's welcoming to see a game not take itself too seriously. Releasing early next year, the sequel to the 2014 open world racer does things a little differently.
Players will have access to racing boats and stunt planes in addition to cars. Did we mention Porsche will be a part of the festivities this time around? Porsche has finally broken into just about every racing game since divorcing Electronic Arts.
For those looking to get a taste of the game ahead of its early 2018 release window, beta registration is open for consoles and PC.
Project CARS 2 Looks Like Good, Insane Fun
Project CARS 2 is another racer we're looking forward to getting our hands on. Releasing later this year, the next installment in the series will have the most diverse list of tracks available. Furthermore, all tracks will truly be dynamic courtesy of LiveTrack 3.0.
With LiveTrack, rubber laid down during races will persist throughout the weekend. This means any rubber laid down during practice will carry over to qualifying, and onward to the race itself. Perhaps just as impressive, the game's lighting engine also plays a role in track conditions: the angle of the sun will affect the temperature of the tarmac in real-time.
For more juicy details have a look at the original news post. Project CARS 2 releases September 22, so expect more news over the coming months.
Forza Motorsport 7 Looks to Be Xbox's Most Ambitious Racer Yet
Last Sunday's reveal of Forza Motorsport 7 came as a surprise to no one, especially after last December's soft confirmation. Equally unsurprising is the seventh entry in the franchise will be among the first to take advantage of Xbox One X.
While it apparently still doesn't utilize all the new system's horsepower, Forza 7 will benefit from native 4K at a buttery-smooth 60 frames per second. Cover star duties fall to the Porsche 911 GT2 RS, a 700 horsepower machine players can take around Dubai's Jebel Hafeet Mountain Road.
In addition to the GT2 RS, there will be over 700 vehicles to manhandle around 30-plus track locations. Dynamic weather will play a role in this year's racer, as well as a new career mode. Driver Gear debuts, allowing players to customize the look of the driver with more than 300 gear sets.
Gran Tursimo Sport Comes Our Way Later This Year
Gran Turismo Sport was no stranger to this year's gaming event. Earmarked for release later this year, GT Sport will be the first Gran Turismo experience on the PS4.
With over 177 cars available at launch, the game's library of cars will grow over time as one would expect. That includes the Vision GT vehicles (such as the Hyundai pictured above) in addition to real vehicles and production-based racers. Sitting down with GTPlanet, Yamauchi revealed that the closed beta still has plenty of gas left in the tank.
Interestingly, he teased the possibility of another beta period in August with all the game's features intact. Though he was careful not to call it a public beta, it could give players their first taste of Porsche in a Gran Turismo title.
There's plenty more on GT Sport, including new tracks, new cars, and interviews, all seen here.
Vehicle of the Week
Featured in a number of racing titles since its debut, Corvette's C7.R is a dominant GTE class machine. Scoring its first 24 Hours of Le Mans victory in 2015, the C7.R brought the works team its 8th victory at the circuit.
Powered by a 5.5-liter LS5 V8, the C7.R puts down just under 500 horsepower and weighs 2,745 lbs.
The Last Lap
What a week! There's still so much more on the way; E3 was perhaps the best it's been in the past two years or so.
As we said last week: September is going to be an insane month. We couldn't be more excited for the remainder of 2017.
Until next week, keep racing.
Featured image by ClydeYellow.
More Posts On...