2017 is upon us, and we've already bet on it being a bumper crop for racing games. This should be special for anyone with an interest in Sony's flagship racer, as we should finally have the first entry of Polyphony Digital's Gran Turismo series on the PlayStation 4.
While Polyphony has been taking its time, the racing genre on consoles has been refreshingly competitive, with new entries and IPs aiming to capture the heart of the average console sim player. Now, with Gran Turismo Sport racing onto the PS4 this year, we wondered what lessons Polyphony could learn from what its competition has served up so far.
#1: Reliable Net Code, From Day One
One of the main reasons Evolution's Driveclub got off to a rocky start was that its net code, which manages the game's online play, was not reliable. While Driveclub was marketed as a connected experience, the unreliability rendered a lot of the game's features useless, leaving a bad taste in the mouths for those who bought it early on.
With Gran Turismo Sport's focus on online racing, this is something that simply must be nailed from the start. An online stress test would be useful, which makes the scrapped beta plans a potential cause for concern.
On the plus side, it certainly seems like Kazunori and company have learned not just from the shaky Driveclub experience, but also GT6's sometimes-unreliable online, as GT Sport is set to feature dedicated servers for important races.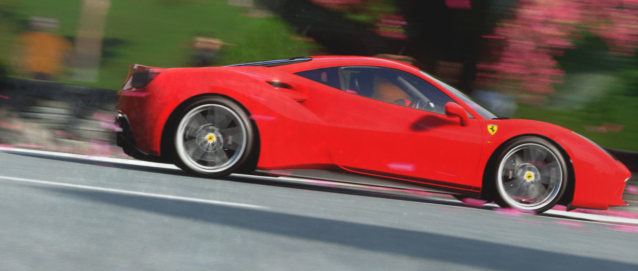 #2: Extensive Post-Launch Support
We know it is important for GT Sport to avoid Driveclub's online woes, but Polyphony would do well to imitate Evolution's exceptional post-launch support for their game. With a season pass that included both cars and events (and was extended), alongside an abundance of free new features, the game ended as a completely different beast from those dark early times.
There was even the inclusion of Driveclub Bikes, which continued to prolong the title's life, and helped remove the bad image that plagued the title from launch.
With Kazunori Yamauchi already stating plans for post launch support, Driveclub's season pass and post-launch updates should be the benchmark for Polyphony to chase. How that sort of system jives with a final car tally that could approach 500 vehicles is anybody's guess, however.
#3: Artificial Intelligence (That's Actually Intelligent)
Slightly Mad Studios' Project CARS was one of the big releases for the sim racing console community back in 2015 (and fans will be delighted to know a sequel just got announced), with a goal of achieving a no-holds-barred hardcore sim racer. Whether the game achieved that is up for debate, but it sold reasonably well, and it nailed a lot of features, notably the competitive AI with very large grids and multi-class racing.
Gran Turismo's AI, by contrast, has left a lot to be desired over past releases. Project CARS' impressive implementation allows players to set the AI with a numerically-assigned difficulty, offering a decent challenge to even the fastest of players.
These bots could make drivers feel as if they were driving against actual racers—defending and being aggressive—rather than the passive AI Gran Turismo 6 exhibits. We've seen hints of progress in recent footage, but we would still like to see the AI put up more of a fight (here is a recent example from Project CARS 2).
#4: Deeper Career Structure
Previous Gran Turismo career modes employed a tried-and-tested formula: start with an under-powered average car, win races, then upgrade and purchase new cars until you fill up your dream garage.
Gran Turismo Sport's career appears to change the formula. Polyphony could have a look at Project CARS's career structure: choose a discipline — open wheel racing, for example — and work your way up the ladder, impressing sponsors and fans along the way.
From what we know so far, Gran Turismo Sport's offline mode seems to be split into three categories: "Arcade Mode", "Campaign Mode" and "Sport Mode". Arcade Mode is most likely the typical offline mode we've seen in past games. We do hope, however, that it gets some much-needed upgrades, like the ability to participate in a full race weekend, with practice and qualifying, with the option to set field size and difficulty to the player's liking.
Campaign Mode appears to be similar to the License Tests beloved by many in previous GT games, teaching players the basics of driving and racing before letting them loose online in Sport Mode. Sport Mode is arguably the most important component — it's right there in the game's name, after all — with online races and events alongside the two FIA-sanctioned Gran Turismo championships: The Nations Cup and Manufacturers Cup.
We'd like to see online lobbies have similar options to Project CARS, giving the players the tools to create fully customizable race weekends.
#5: Better Sound Effects
You knew this was coming. One of the most prominent weak points of the GT series has been the disappointing sound effects. Codemasters resumed its successful DiRT series with DiRT Rally (read our review here), featuring not only great physics, but an incredible sound engine that captures the raw noise of these powerful machines.
GT6 had a sophisticated sound engine, with distance echoes and the Doppler effect simulated, but the individual samples for many of the engines left a lot to be desired. Lately, we've seen signs that GT Sport has taken a big step in the right direction.
We hope Polyphony gets inspiration from Dirt Rally as well as the recently announced DiRT 4, and strive for simulating more than just the car engine sounds. DiRT Rally's rather impressive audio engine simulates the pops and crackles coming from the exhaust, the noise of pebbles hitting the underside, drivetrain noises, and more, all coming together to deliver a wonderful sense of immersion.
#6: More Car Customization
Microsoft's Forza series has been getting stronger and stronger this generation, and the latest entry is Playground's Forza Horizon 3. One of Forza Horizon 3's best features is the plethora of customization options on offer.
Forza has always had the edge over the GT series in this area, boasting a useful and robust Livery Editor, allowing players to express their talents while creating some fantastic liveries. Not only that, Forza's Auction house gives players the ability to sell and purchase the creations of others.
Polyphony seems to have taken notice, as Gran Turismo Sport is set to be the first Gran Turismo game to feature an extensive Livery Editor. Kazunori stated that we can create our own decals — hopefully with proper tools like mirroring, layer overlays, and font control — which will allow us enough freedom to create truly unique liveries.
Competition Breeds Excellence
As racing enthusiasts, we have been blessed during this console generation, and it's great to see strong competition in the racing genre. Hopefully sooner, rather than later, we will be enjoying Polyphony's latest entry to see how it stacks up to its contemporaries.
See more articles on Artificial Intelligence and Livery Editor.