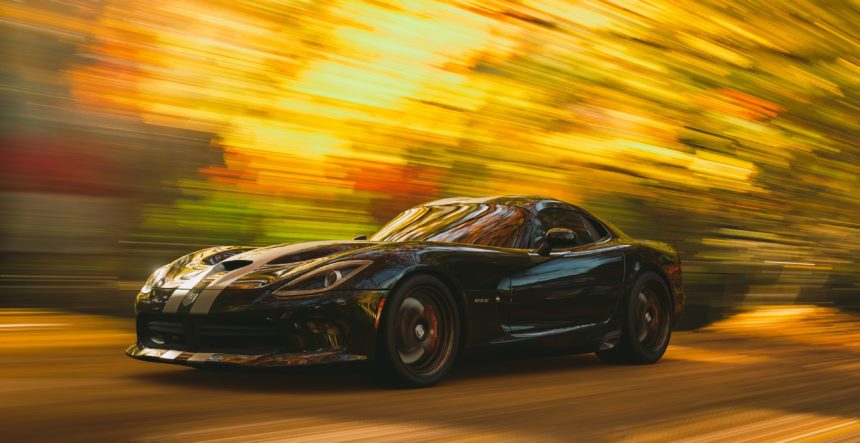 We're nearing the end of the shortest month of the year, and that's got GT Sport fans clamoring for the next update. But when will it be?
It's been a relatively quiet month for the game and Polyphony Digital. There was a small update back at the beginning of February (the 1.12 patch). It didn't bring new content however, instead fixing various things behind the scenes.
So when will new cars and/or tracks arrive? We're taking an educated guess here, based on a few factors. Read on.
What We Do Know
Back in November 2017 Polyphony announced its post-launch support plans. At the time, the company stated approximately 50 cars would arrive in the game between then and March 2018.
Only a month after the game's release, things kicked off with a trio of new rides. In December, right in time for the franchise's 20th anniversary, another dozen cars landed, alongside GT League. Then, last month, Polyphony released another 10 cars for players to collect (though it can take a long time).
Considering that cadence, some fans have expected a similarly-sized content update for February. We're half-way to that 50-car figure, after all, and right around the time of month that the batches of cars have typically arrived. But Polyphony never stated that was the plan: only March and "approximately 50" were the targets.
We're not saying a February content update is out of the question — there's still about 130 hours left in the month, depending on time zone. But it's not a lock.
Neither is the Acura NSX that popped up in a glitch earlier this month. It might be, since Polyphony has been filling out the historic nameplates (more on that later), but it could also be leftover text from an earlier build. We haven't seen the actual car model in-game yet, after all.
So, with roughly 25 cars to come, and just over a month to go, when could the next batch arrive?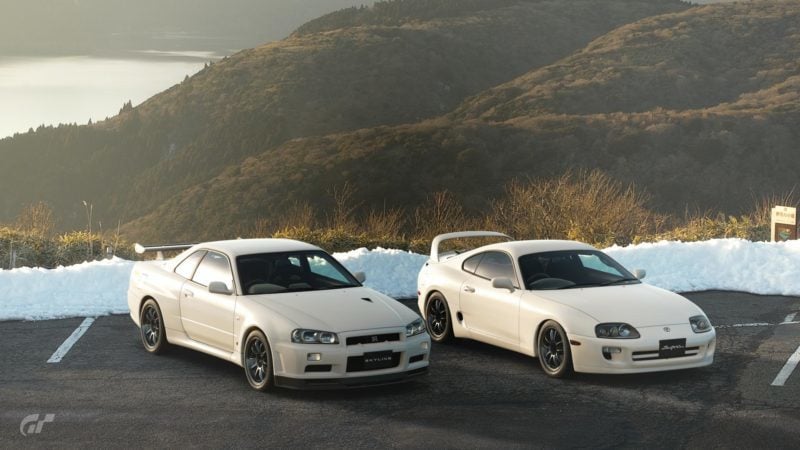 We're Looking at You, Geneva Motor Show
One of the world's busiest autoshows opens its doors in Switzerland early next month. The Geneva Motor Show runs March 6–18 this year (first two days are media-only), and we expect plenty of automotive reveals. But increasingly, video game developers have also used the floor of the Palexpo to announce new additions to their respective franchises.
Just last year, we saw Polyphony help reveal the Fittipaldi EF7 Vision Gran Turismo, as well as announce its partnership with TAG Heuer. It wasn't alone either; Slightly Mad Studios announced the McLaren 720S as its PCARS2 cover star, and Turn 10 brought the first Indian sports car to FH3 in the Tamo Racemo.
We expect this year's show to feature just as many racing game tie-ins.
All eyes are on Toyota this year. The much-anticipated new Supra will debut on March 6 in racing concept form. There's reason to at least suspect the car will arrive in GT Sport: the January update introduced a Toyota trio, including the last Supra and the FT-1 concept, the pre-cursor to the upcoming model.
With Toyotas being so scarce in modern racing games, it'd certainly make sense for the new Supra to show up in GT Sport first before any other titles. Polyphony has a history of simultaneous reveals with new models, too: it's done it with cars like the GT-R and C7-generation Corvette in the past.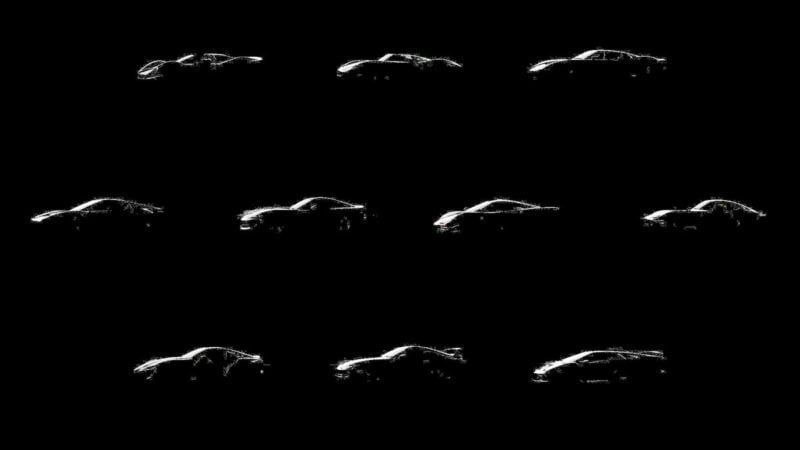 But What About the Other Two Dozen Cars?
This is where things get foggier. That 50-car figure still looms, and Polyphony's halfway there with just over a month remaining.
One thing that seems likely is that these will be cars familiar to franchise fans. Of the 25 cars Polyphony has provided for players so far, 21 have been from the PS3 era. The Mk. IV Supra was the only one that wasn't a Premium in GT6, suggesting it's possible other Standards get the "Super Premium" treatment.
Ferraris have featured heavily so far, with two models arriving in both December and January updates. In fact, Italy has represented itself quite well: it sits at seven post-launch additions. A sign of more to come — like the 488 Pista — or will another country take the spotlight?
Only one thing is for certain: that original statement of approximately 50 cars by (the end of) March 2018. Stay tuned — even if the small 1.12 update is the only one to land in February, next month should provide plenty of news for GT Sport.
Featured image courtesy of Pelikan.
More Posts On...