Once again, we've reached that time of year that the Norwegians call "romjul". Calendars are rapidly finding their way into the recycling despite having a good couple of days left, and we're casting our minds back over the last 12 months.
It's been a funny sort of year, with some doors opening, some closing, and some revolving incessantly. Nonetheless, 2019 has given us a good foundation for the excitement of 2020.
There's been some new games, some fun with old ones, heroes and villains, and a seemingly constant drip of information about new consoles. Here's the stories that made the biggest mark on our year this year.
January
The year was only a few hours old when it started with a blast from absolutely nowhere. Slightly Mad Studios had barely let the bongs subside before telling the world it was going to branch out to hardware development with its own console.
Initially called MadBox, there was a brief flurry of information about the console, even including design prototypes and an alleged final form before things went quiet. A French mobile game developer made a legal challenge over the chosen name, and then SMS faced some issues raising capital. Right now, file this one under "we'll see it when we see it", but as we'll see later on in the year, things may not be quite so simple any more.
There were no such issues for the PS4, which bust through 90m consoles sold in January. Subsequent sales milestones came in July and September, when the 4 became the fastest-selling home console of all time, to slot into second place for total sales behind its grandfather.
January also saw the release of a game based on the Grand Tour TV series. The fact we'd almost entirely forgotten about it before typing up this year in review speaks volumes. Meanwhile Forza Horizon and Gran Turismo were having a popularity contest, with the former claiming seven million players to compare to the latter's 6.6m.
Fresh from winning his Gran Turismo world title in November 2018, Brazil's Igor Fraga followed that up with a win at the McLaren Shadow finals. This gave him a spot on the Shadow esports team and development program, along with a shiny new driving rig. The world of real motorsports was proving fruitful for the virtual drivers too, as GT Academy winner Jann Mardenborough headed out for a Formula E test, and the e-Race of Champions winners beat the pros at ROC. Again.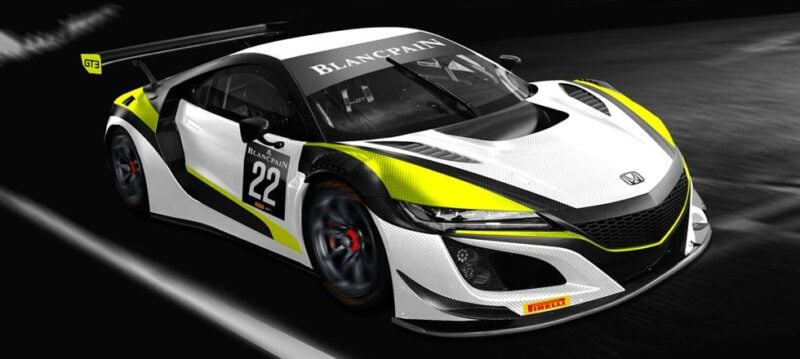 February
The other shoe dropped in February. We'd heard nothing from GT Academy in almost three years to that point, but the news came out that long-term partner team — and de facto Nissan factory race team — RJN Motorsport was no longer running GT3-category Nissans. Instead it had switched to the new Honda NSX GT3 Evo, becoming a partner for ex-F1 driver and Super GT champion Jenson Button. That seemed to confirm that GT Academy was done, with the pure esports in GT Sport replacing it.
Speaking of the Honda NSX, February 2019 was the 30th anniversary of the brand's supercar, and to celebrate we spent a day driving all three generations. It's a hard job, but someone has to do it.
In fact, as we'd covered previously, Nissan was paring back its racing activities significantly. It was heartening to read that the first GT Academy champion, Lucas Ordonez, managed to find a race seat with Bentley — itself celebrating 100 years in 2019 (and we drove one of those too). Nissan retained Mardenborough for its 2019 Super GT program too.
One big moment came this month too, with Sony seemingly confirming a new console would be on the way soon. A patent revealed that the next PlayStation would be fully backwards compatible with the current generation, which also by extension revealed the console. More would come later in the year.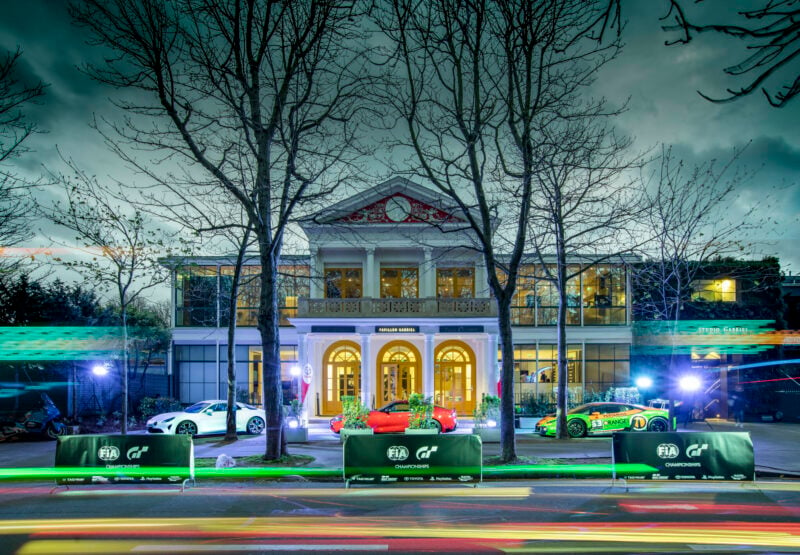 March
As winter started to break, so the FIA GT Sport Championships came out of hibernation. The events of Monaco in 2018 had us eagerly anticipating what the first World Tour of the year would bring, and we headed to Paris — which was waist deep in Gilets Jaunes protests at the time — to find out.
There, Kazunori Yamauchi laid out some impressive plans. First, there were the six events themselves, with five Tour dates in Paris, Nurburgring, New York, Salzburg, and Tokyo followed by a final in an undisclosed location. Then the prize for each Tour would be a straight qualification to that Final — a chance Nicolas Rubilar took with both hands.
Beyond that though was a new partnership with Toyota. Tetsuya Tada, father of the Toyota Supra, told the attendees that there would be a world-first global one-make esport event using the new Supra, and player feedback would help develop the car's future iterations.
Defending champion Igor Fraga didn't achieve his own standards in Paris, though with a real-life drive in the Formula Regional Europe F3 championship confirmed, his mind may have been elsewhere.
Beyond Gran Turismo, Turn10 confirmed it was moving its focus off Forza Motorsport 7 and onto its next project: Forza Motorsport 8. Google was getting in on the act too, revealing its new not-a-console. The Google Stadia platform revealed in March would be a game-streaming service, using a dedicated controller and Chromecast hardware.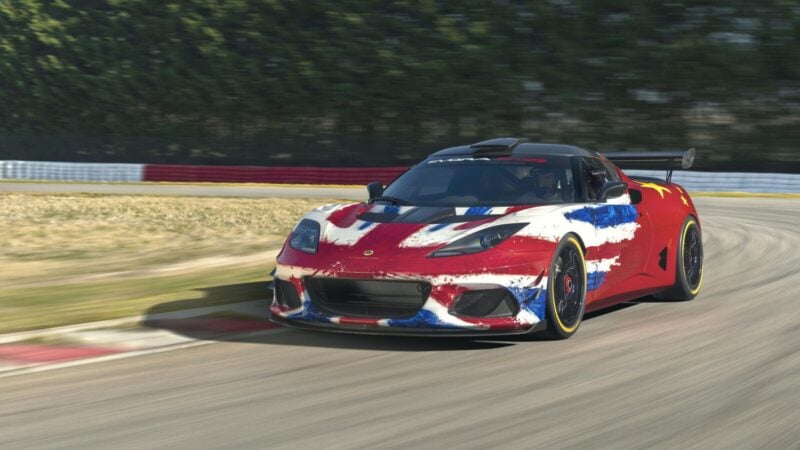 April
Sony started the PR drive for the next console properly in April. The console's lead system architect, Mark Cerny, confirmed a number of details about the next-gen device. In fact, by confirming the details, Cerny also gave credence to a few rumors that had been floating around. Some of the others in the set including the console launch date of late 2020, and Gran Turismo 7 as a launch title. We'll have to wait and see on that latter point.
There's still a current generation to deal with though, and Sony brought ID name changes to PlayStation Network at long, long last. It's not an entirely seamless experience though, especially as Sony hadn't planned for it over the first decade of online gaming…
GT Sport also became actual sport in April. The National Sports Festival of Japan, an annual celebration of sports and culture, chose the game as part of its event schedule. This meant a nationwide qualifying competition before the grand final, contested in two age brackets and among all of the country's prefectures, in Ibaraki.
Over in the UK meanwhile, the British Academy of Film and Television Arts (BAFTA) awarded Forza Horizon 4 with a BAFTA as the best British game.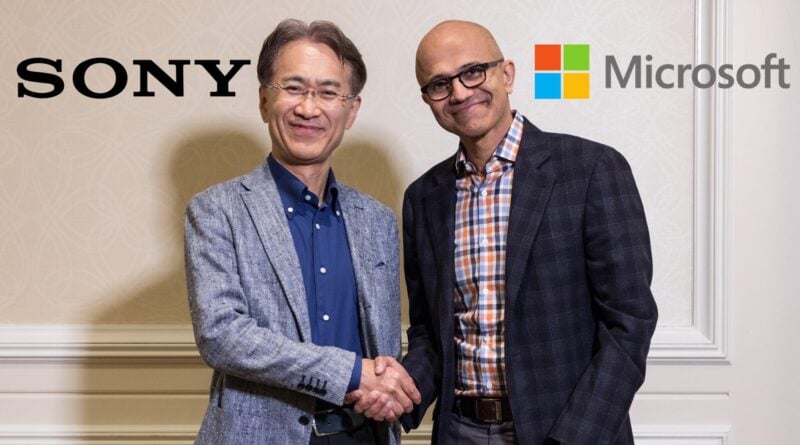 May
Probably the biggest surprise in gaming in 2019 — possibly ever — came in May: Microsoft and Sony would join forces. It wasn't quite that simple, as the deal in fact centered on Microsoft's cloud solutions and Sony's semi-conductor technology, but there are potential repercussions for gaming.
In fact Sony was still teasing the PS5 in May. It revealed that the next console would not only be backwards compatible, but cross-generational online play would be in the mix too. That would mean PS4 owners could play the same game online against PS5 owners.
There were more than a few game releases in May too. You could play the official F1 Manager app on your mobile device, a month before the official F1 2019 game on your PC or console. Assetto Corsa Competizione, a GT3-focused version of ACC, also hit for PC in May.
In the world of esports, Scuderia Ferrari finally joined in with the rest of the F1 teams in becoming part of the official F1 esports. The Le Mans Esports Series also revealed how its $100,000 Super Final would work when the event took place in June.
And Gran Turismo became a rap album.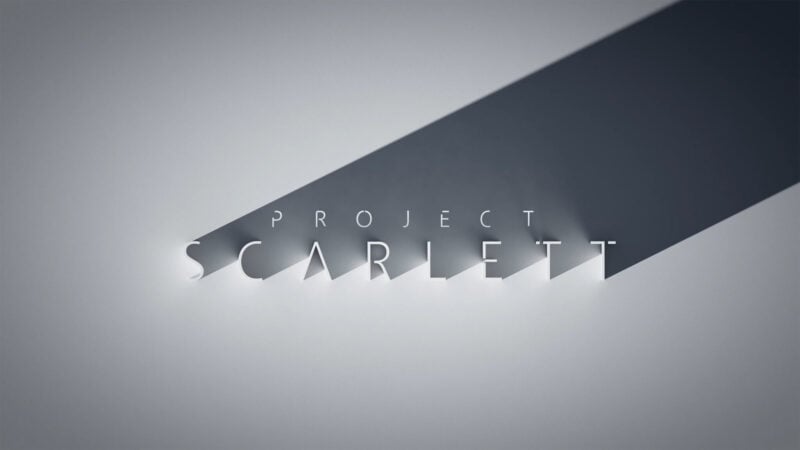 June
After all Sony's teasing, Microsoft finally confirmed its own new console — under the codename Project Scarlett — at E3. The two companies' visions for the next-gen consoles seem remarkably similar, suggesting a strong future on both halves of the apparent divide, and bringing further questions about whether Cross Play will ever actually happen.
Also appearing at Microsoft's E3 presentation was something else entirely: LEGO would come to the world of Forza Horizon 4. The LEGO Speed Champions expansion brought almost an entirely new world to Horizon, and while not universally loved it is undeniably awesome.
We had another FIA World Tour event in June, with GTPlanet heading to the Nurburgring to see Igor Fraga win and book his place at the World Final. That event also revealed wet weather circuits in GT Sport for the first time, although we had to wait until later in the year to drive them ourselves.
It was a busy time for Polyphony Digital too, as the team moved out of its old office and into a brand new one. Of course it celebrated with a race event, with a number of the World Tour drivers taking part.
GTPlanet was also busy in a completely different part of the world in June. A team of drivers, which included GTP members and writer Nathan Howe, took on a 24-hour race with a difference. The 24 Hours of Lemons requires teams to drive cars most people would scrap, and definitely not race competitively for a full day.
July
Not to be outdone on the esports front, World's Fastest Gamer announced it would be back for a 2019 event. The new prize included a year-long contract with works Aston Martin race team R Motorsport.
Meanwhile Gran Turismo and the FIA combined for another unusual event. The "Motorsport Games" was essentially an Olympics-style event involving drivers representing nations and several disciplines of motorsport. GT Sport provided the Digital Cup competition, which had equal weighting with the other events like karting and GT race cars.
Some Gran Turismo fans, unwilling to give things up after nine years, spent their time digging through GT5. In there they discovered that the game included just about every past Gran Turismo track, and almost all of them in a drivable state. Kazunori Yamauchi himself had been spending a little time in reflection of the previous games too, telling us that the next game would be a combination of the past, present, and future of the series.
Lastly, it was one of the most hyped cars of the year, but in July we got to take a first drive in the new Toyota Supra. Hard job, etc.
August
If any one picture tells the story of our 2019, it's the one above. When the Gran Turismo FIA series headed to New York, sparks flew and "the lift" spread through the community. Fraga defended his win from Germany with a second in the USA, but in a manner he later regretted. Mikail Hizal, on his right, tells all with his expression.
That event also revealed something of major significance for the future of GT, in the shape of a partnership with Michelin. The three year technology agreement will see the French tire giant help PD out with tire simulation physics, which should make the game more realistic. Also appearing at the event was the number one community request: Spa.
Need for Speed Heat had its big reveal in August too, and immediately stirred up some controversy. A Tweet from Toyota in response to a query about the car list lit up our corner of the internet. We think Hizal's facial expression may have been replicated in Toyota's offices that evening.
September
Thankfully things were calmer in September. Gran Turismo was on the road again — along with GTPlanet — this time heading back to the Red Bull Hangar 7 for another World Tour event. This set things right, with Hizal dominating his way to a win in alarming manner for his rivals.
Porsche was looking keen to advance on its post-EA freedom with some more content for GT Sport. This would come by way of the new Taycan EV, but with other vehicles to follow into 2020. Mazda and Lamborghini would also reveal cars for next year's updates, putting minds at ease for what continued expansion plans PD had.
One that took us quite by surprise was GT Sport Spec II. For many fans, this means a whole new game version with significant updates, although that's not really historically accurate. The game turned out to be a version with several updates in it — along with some in-game cash and car incentives — rather than a full Version 2.0.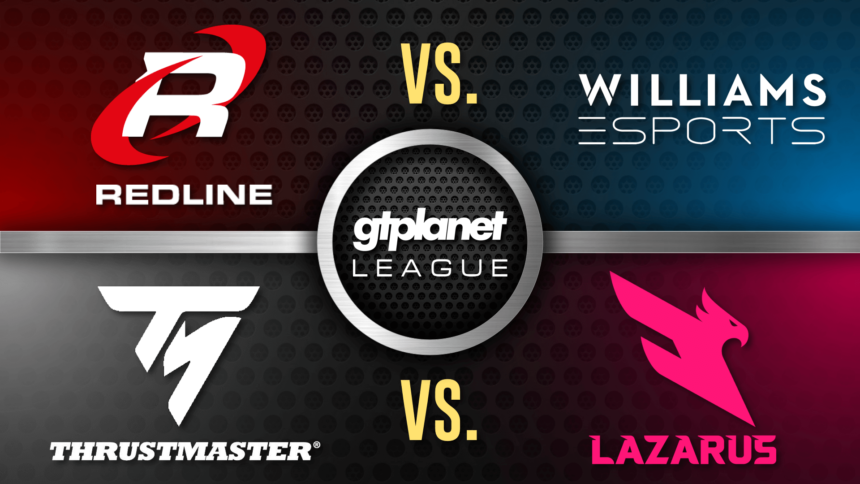 October
With all that was going on in the world of esports, in October we decided it was our turn. GTPlanet's GTP League launched, pitting four teams of four drivers from some of the world's leading esports teams against each other in a race format not seen elsewhere. After five weeks of races, Williams eventually ran out as winners.
The World's Fastest Gamer final also took place in October. After a fortnight of competition across the USA, the UK's James Baldwin won the event and the race contract with R Motorsport. Also taking victory on the real race track was Igor Fraga again, who won two of the last three races of his FREC season, at Monza, to place third overall.
Gran Turismo's World Tour headed to Tokyo, where we saw Ryota Kokubun defend his crown having won the Asia final in Tokyo 12 months before.
And along with all that, Grid came back, with a reboot of the franchise for 2019.
November
For the first time in our history, GTPlanet got to visit Polyphony Digital. It's been an experience well over 15 years in the making, but finally happened, and in PD's brand-new offices at that.
Aside from that there was the simple matter of deciding five Gran Turismo world champions. The first was Cody Latkovski, who won the FIA Motorsport Games Digital Cup for Australia. Our other four had to endure heading back to Monaco for the official World Final.
That saw the Toyota team of Rayan Derrouiche, Igor Fraga and Tomoaki Yamanaka claim the manufacturer title, while an imperious Mikail Hizal won the nations event. All five collected trophies at the FIA Prize Giving in December, representing the largest gaming contingent ever at the presentation.
In the midst of all that, Slightly Mad — who'd kicked our year off with an enormous surprise — was promising a further one. We think this may have been a reference to the Fast and Furious franchise game it revealed in December, called Crossroads, but the bigger surprise was when Codemasters revealed it had bought the Project CARS studio.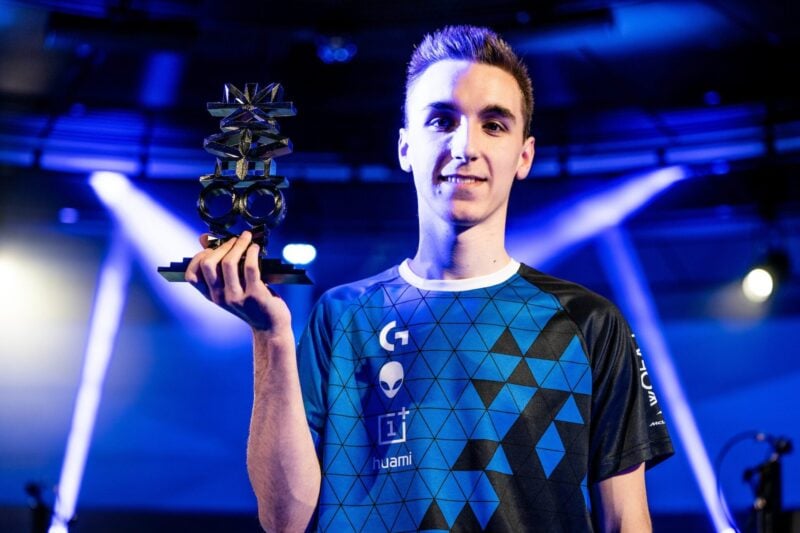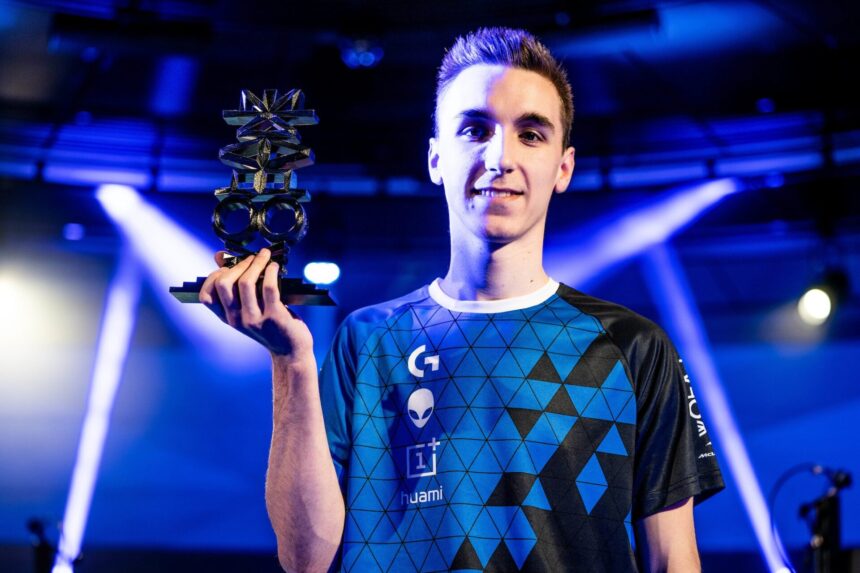 December
While most had already packed away their driving rigs, McLaren Shadow remained. In a live event at McLaren's headquarters in Woking — and the Top Gear Test Track nearby — Kevin Rebernak produced a thumping performance to take the victory.
In further next-gen Xbox news, product head Phil Spencer revealed he'd been playing at home, online, with the new console, suggesting it has the same cross-generational play abilities as the PS5. Microsoft also confirmed that the console was now merely called "Xbox", with any further nomenclature being only to refer to the console type within the family.
There was just enough time left in the year to celebrate 25 years of the Sony PlayStation, and the Polyphony Digital End of Year party — again, with a race — as you'll see from our featured image.
Can 2020 top that? With two new consoles coming from Microsoft and Sony, there's definitely a chance…