As the world continues to toil in probably the most challenging couple of years for seven decades or so, it might be hard to recall some of the bright spots.
Just like 2020, 2021 hasn't been easy on a lot of us, but for sim-racing fans there's been actually rather a lot of good news in among the less enjoyable aspects of the real world.
We've seen new games announced and launched, new entries in our favorite game series revealed, and more ways to enjoy your racing than ever before. Along with some new stars coming out in the esports world and several major anniversaries, 2021 has been a decent year to be a sim racer or gamer.
Here's our New Year's Eve round-up of all the best bits of the last 365 days.
January
The year started out with the news that all but one version of the PlayStation 4 was being discontinued in Japan. It seemed an odd decision for the record-setting console as even though its successor was now on sale, getting hold of one wasn't exactly proving easy.
January was of course a busy time for esports announcements. 2020 had seen various series around the world create or adopt official esports events due to not being able to stage physical races, and we saw McLaren, Formula E, F1, and NASCAR all announce pro and celebrity esports series.
The GT World Challenge went a step further. As part of a new sponsorship deal with Fanatec, it revealed a five-race esports series that would see real-world drivers participate and score points towards their actual championship standings.
It wasn't a great month for friend of GTPlanet Jann Mardenborough. The last of the GT Academy winners still contracted to Nissan saw his time with the manufacturer come to a surprising end as he was shuffled out of his GT500 seat for the second time in three years. We haven't seen him racing since.
The creative side of GTP came to the fore in January too. One GTPlanet member recreated the classic Gran Turismo circuits of Apricot Hill and Midfield Raceway in mods for Assetto Corsa, while another reproduced an entire issue of Evo magazine using only Forza Horizon 4.
That seemed like a perfect way to mark our own special anniversary. GTPlanet turned 20 years old on January 26!
February
2021 had barely started before the big bombshells fell. A Sony spokesperson revealed that Gran Turismo 7 — which had been earmarked as a PS5 launch title — wouldn't make its way to the shelves during the year. Although no official date had ever been announced, GT7's launch window would shift from 2021 to 2022, in common with quite a few other first-party exclusives.
Despite that and all the trouble with semiconductor shortages, Sony announced in February that the PS5 had reached 4.5 million sales in its first quarter. That equalled the PS4's mark from seven years earlier, though the PS5's figures were sales to customers ("sell-through") where its predecessor's data was sales to retailers ("sell-in").
In addition, Sony confirmed a still-unnamed second generation of PlayStation VR was in development for use with the PS5.
February was also the month of Hot Wheels, as the diecast toys made their way into Forza Horizon 4, and were announced to also have their own standalone game, Hot Wheels Unleashed. Assetto Corsa Competizione was also confirmed for a next-gen release on PS5 and Xbox Series, while Project CARS 3 was ruled out for the same treatment.
That leaves just one piece of business for the month, which was quite literally a piece of business. EA completed its $1.2 billion takeover of Codemasters, putting Need for Speed, F1, DIRT, Project CARS, and the 2023-onwards WRC series under the same roof.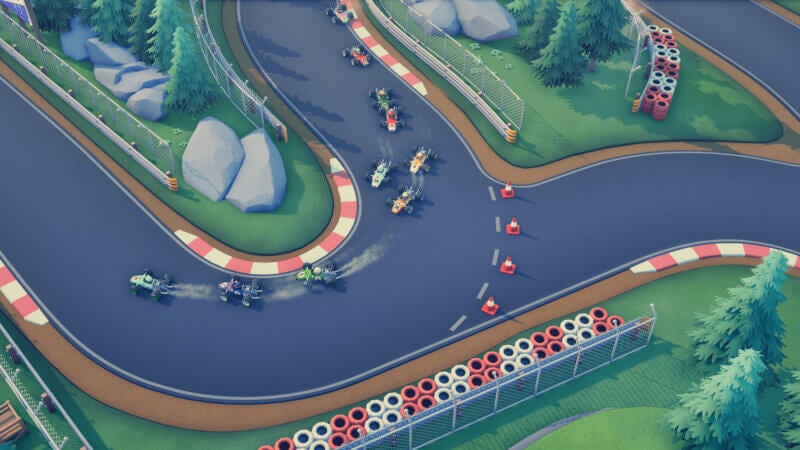 March
With so much already going on in the first two months, you can forgive March for being a little quieter. Even so, there was good news for console gamers as two different PC titles from outside the usual realm of absolute authenticity were announced as making the leap across the aisle.
Both Circuit Racers, which entered Steam early access, and art of rally were slated for a console release down the line — and both have subsequently landed on Xbox, with the latter also arriving on PlayStation; Circuit Racers will follow to the Sony console in January 2022.
Following GT7's "shift" to 2022, Need for Speed was the next title to face a production pushback. EA revealed that the game, which still has no official name, would launch in 2022 rather than 2021, as it needed to borrow the Criterion Games staff to work on Battlefield 2042 rather than having two massive projects both delayed.
March also saw the news that the 2021 FIA Certified Gran Turismo Online Championships would — unsurprisingly — remain as an exclusively online competition given the uncertainty over travel and gatherings for the live events.
April
The full calendar for the Gran Turismo Championship series was revealed in early April, with a new "World Series" format that would see regular finals-type events across the season, contributing points towards the overall championship.
In further good news, the competition expanded to include new territories, with Arizona and Quebec no longer excluded from US and Canada eligibility, and South Africa and India included for the first time.
Toyota also revealed its GR GT Cup support series would return for a third season, this time involving vehicles from across the brand rather than just the GR Supra. That was quickly followed by the announcement that the brand new Toyota GR86 would be coming to GT Sport and be part of that series.
If that wasn't quite enough, Gran Turismo became an Olympic sport, as the first Olympic Virtual Series was revealed. GT Sport was one of five games in five different disciplines involved, and also became the first Olympic motorsport event in over 100 years.
Forza fans had good reason to be cheerful too, as Turn 10 revealed that some players would be able to play a part of the next game in the FM series — the rebooted Forza Motorsport — as part of the development process.
April also saw the reveals of the next games in three popular series, with WRC10, F1 2021, and — most surprisingly — Test Drive Unlimited: Solar Crown all breaking cover.
Peripheral manufacturers also had a busy month, with Thrustmaster revealing its new Ferrari SF1000 F1 replica wheel, and Fanatec showing off a brand new, entry level direct drive item — a portent of things to come later in the year.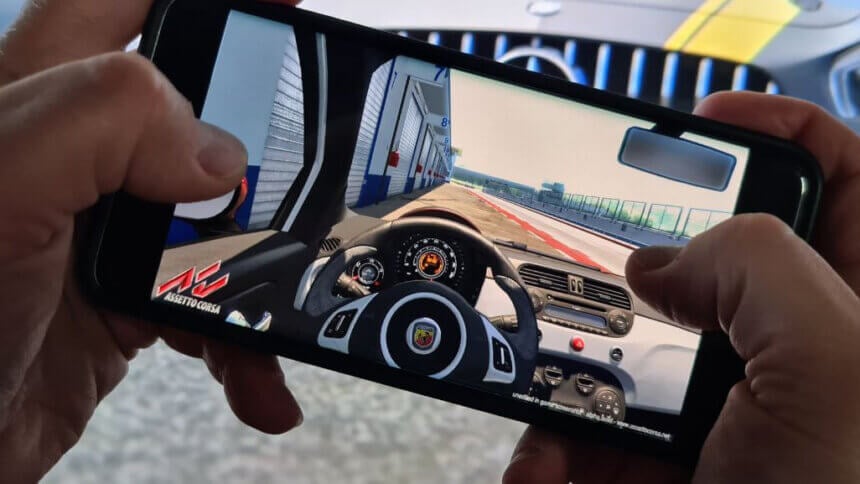 May
May had a short list of surprises, not least of which were the confirmation of a sequel to Assetto Corsa and a mobile version of the original game too. While AC2 — or whatever it will be titled — isn't due for another couple of years yet, the mobile game was mere weeks away from launch at the time.
They weren't the only reveals for the month, as RiMS Racing made its first appearance, as did the long-awaited Bus Simulator sequel, Bus Simulator 21.
Hardware was at the fore again too, as Fanatec unveiled the new CSL Pedals, and Thrustmaster teased something called "T-DCC". This later turned out to be the name of some tech inside the brand's updated T-GT II wheel, rather than a new product — but more would follow from Thrustmaster across the year.
Lamborghini also announced the return of its The Real Race esports series in May, though you'll be forgiven for having missed it as it appeared to make it as hard to follow as possible. Considerably less difficult was the Olympic Virtual Series, which saw Valerio Gallo strike the first blow of many to set the fastest time among the online qualifiers.
After a little quiet spell, rumors of Forza Horizon 5 again began to surface, with the title once again set to arrive out of sequence and ahead of the next Forza Motorsport game, and possibly set in Mexico.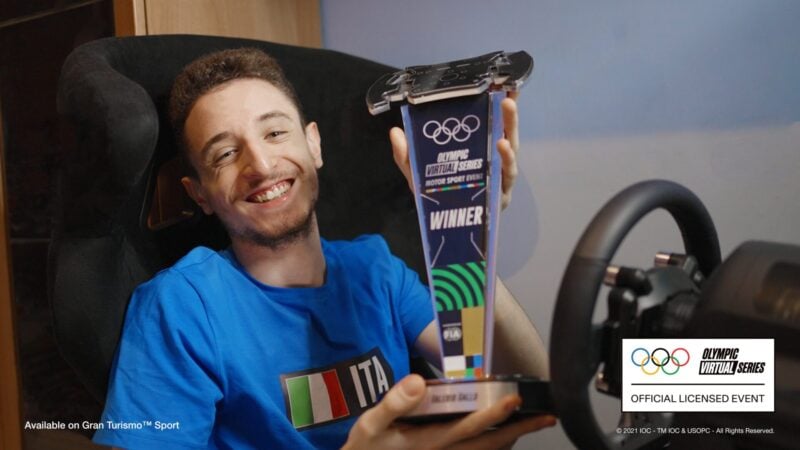 June
Those FH5 rumors were quickly confirmed, with Playground Games revealing that the title would indeed be set in Mexico and would launch in November 2021, a year into the Xbox Series console line's life. Naturally we added the game to our Guides section shortly afterwards.
There was less enticing news on the Gran Turismo 7 front. The head of PlayStation Studios, Hermen Hulst, opened up the possibility in June that the game which had been marked as a PlayStation 5 exclusive from the get-go could be available on PlayStation 4 as well.
Coming almost a year on from the first reveal of GT7, and with no official word since aside from the date slip to 2022, it wasn't necessarily what fans were hoping to hear — and we still haven't seen what the game will look like on the eight-year old console.
Back on GT Sport, Valerio Gallo had a great month, capturing the first World Series round win and the Olympic Virtual Series title in the space of two weeks. Indeed "Gallo Wins" became one of our most common headlines in 2021.
June also saw the launch of a massive new update for GTPlanet itself, adding new features to enhance the experience for all visitors and members.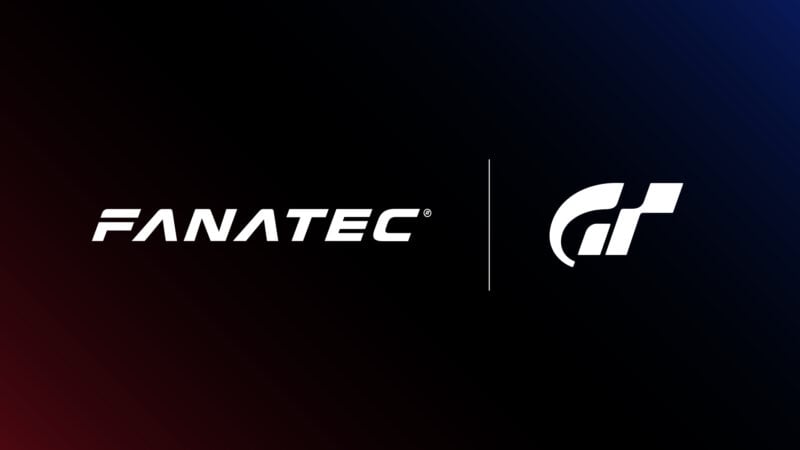 July
July saw a big announcement from Fanatec and Polyphony Digital that the two brands had partnered to develop an official steering wheel for GT7.
It didn't come as much of a surprise, as an item looking very much like a Fanatec GT7 wheel had popped up a day earlier on social media — in fact being sold on Facebook Marketplace. That said, it did seem to take current official wheel supplier Thrustmaster by surprise, especially with the T-GT II so recently launched.
As well as the F1 2021 launch in July, Codemasters surprised us all by announcing a new entry in the GRID series, titled GRID: Legends. Since then we've heard that it will launch this coming February, and even had a little hands-on preview.
KT Racing also revealed more about TDU: Solar Crown, confirming both that it would be set in Hong Kong and launch in September 2022.
To temper all the new games, we also said goodbye to one as Forza Motorsport 7 reached end-of-life status. That means there's no current FM title right now for the first time in 16 years.
The PS5 set a new sales record too, hitting 10 million consoles sold-through in the fastest time ever — beating the mark set by the PS4 eight years ago. That came at the same time as the announcement Sony was enabling the internal SSD expansion port on the console.
August
Traditionally a quiet-before-the-Q4-storm, August was still relatively busy with GT news.
Firstly, relatively recent Korean brand Genesis revealed three concept cars created for Gran Turismo, with a Vision Gran Turismo vehicle and two cars designed to slot into the Gr.3/Gr.4 structure of the Manufacturer Series. That just about makes Genesis a shoo-in for GT7, although we're yet to see them in action.
Following that, we saw Kazunori Yamauchi — who turned 54 in August — head over to California to award the Gran Turismo Trophy at Pebble Beach Concours d'Elegance. This year's winner was a Ferrari 512 S which we'll likely see in a GT game at some point; the 2017 and 2019 winners look set for GT7 as it is.
GTPlanet also got some stronger confirmation that the game had at least been developed with both PS4 and PS5 in mind, lending further credence to the idea that the game would be cross-gen.
Kunos Simulazioni confirmed that a dedicated next-gen version of Assetto Corsa Competizione would be arriving in February 2022. Meanwhile Thrustmaster revealed its 2021-2022 roadmap which included a new direct drive wheel, though the entry level T248 hybrid drive unit was the first order of business.
GT Academy winner Ricardo Sanchez took a class win at the 24 Hours of Spa, as part of the Madpanda Motorsport team of Ezekiel Companc. Companc himself proved a dab hand at esports as he came second in the Fanatec GT Pro Esports race at the same circuit.
Meanwhile Valerio Gallo took the lead of the FIA Gran Turismo series, despite Ryota Kokubun's first win of 2021 in the mid-season Showdown.
September
The news we'd all been waiting for appeared in September: Gran Turismo 7 was coming, in just six short months.
Revealed as part of a PlayStation Showcase, GT7 was announced with a March 4 launch date and confirmed for both PS4 and PS5. There'd also be a special 25th Anniversary Edition of the game (GT itself turned 24 on December 23 2021) and both digital and physical versions of each.
That was only a small snapshot of the information released at the time — which included the return of High Speed Ring — and you can see everything we know in our Ultimate Guide to Gran Turismo 7. Unsurprisingly, the game rocketed to the top of charts worldwide on pre-orders alone.
We also caught some more glimpses of the mystery Porsche on the game's cover; all would be revealed later in the year.
Oddly, GT7 also appeared on a leak of sorts, purporting to show titles destined for Nvidia's GeForce Now service — suggesting a PC release. The info appears to be a digital storefront scrape rather than any confirmation of titles in development, and Nvidia later stated it was a testing environment.
Filed under perhaps the weirdest news of the year, we also heard that the Driver series was returning, but not as a game. Instead a new streaming service was looking to film a live-action TV series based on the title.
October
Sony started a bit of a promotional push for GT7, with a series of videos called "Behind the Scenes". The first of these landed mid-month and contained a sneaky little Easter Egg revealing the return of Deep Forest Raceway. That was later confirmed, though like the other returning classic tracks it has had a little redesign.
The PS5 had another cause for celebration, as another strong quarter saw it sell 3.3 million units to keep pace with the PS4's record rate of sales — though technically the PS5 is in more homes at the same stage thanks to the different ways in which these sales are measured.
Valerio Gallo began to take control of the FIA Gran Turismo Championship, with a second win of the season in World Series 3. Along with his second place in the Showdown in August, he'd guaranteed himself a points lead going into the decisive World Finals.
Microsoft revealed new expansion options for the Xbox Series consoles too, with the proprietary card developed along with Seagate now available in 512GB and 2TB options, accompanying the original 1TB item. That came at the same time as it showed off a new 20th Anniversary controller, preparing to celebrate the milestone in November 2021.
GT Sport was also celebrating a birthday, passing four years on sale to become the second longest-lived GT game as the most current offering behind only GT4.
However, one era that ended was at Slightly Mad Studios. Its never dull figurehead and founder Ian Bell left the company after 12 years; SMS is now in the hands of EA following EA's purchase of Codemasters earlier in the year.
November
Although Forza Horizon 5 launched in November — and with 10 million players in the first week scored the biggest launch in Xbox history — it was very much the month of hardware, and Fanatec hardware at that.
Firstly, the brand opened orders for a product of an entirely new type. The BMW M4 GT3 wheel rim wasn't just inspired by the real thing, or a replica of it; it actually was the real thing.
If you happen to be racing a BMW M4 GT3 in 2022, the steering wheel can be removed from the column and placed onto any compatible Fanatec wheel base. That means you can practice in your sim and race the real thing seamlessly, although at $1,400 it's not cheap.
More importantly for Gran Turismo fans, it also revealed that first official GT wheel. The GT DD Pro is essentially the same item as the CSL DD revealed back in April, but comes with a Polyphony-designed wheel rim for use in Gran Turismo 7. That also means it's the first official GT wheel with direct drive technology.
The FIA GT Championship drivers were still using the old Thrustmaster T-GT, and Valerio Gallo won again in the final World Series round to take a commanding advantage into the world finals — as did Igor Fraga for the Toyota brand in the Manufacturer Series.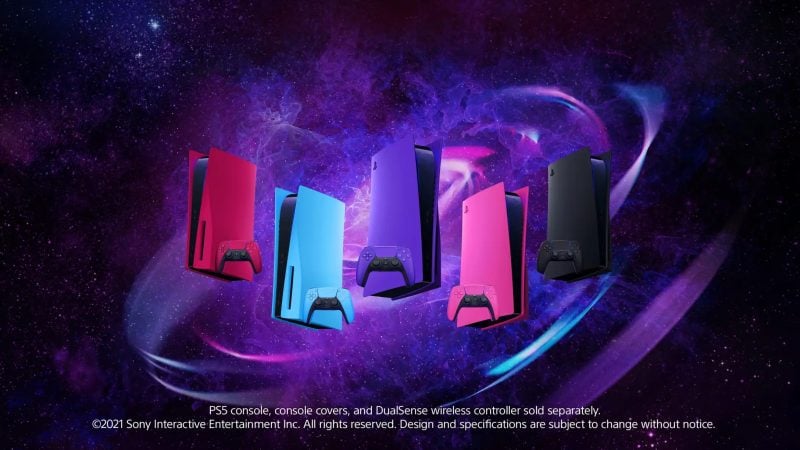 December
At long last, and over a year since launch, Sony revealed its new range of colors for the DualSense controllers and PS5 faceplates. Up until now, gamers only had the choice of plain white or a third-party option (most of which Sony had shut down), but in the New Year you'll be able to add a splash of purple to your machine. Other, less good, colors are also available.
More information on GT7 came out by way of a pamphlet published in Japan. This confirmed a lot of previous details, but also added some depth to the picture.
The game also appeared in a tech demo for an 8K OLED virtual reality device. While not related to the upcoming second-gen PlayStation VR, it was still a demonstration of what the game can generate on advanced hardware.
Less promising was a relatively unheralded announcement of the next "exhibition" season of the Gran Turismo online series. This skipped out the FIA branding we've seen since 2017, and could signal changes for GT7.
However, this season belonged to the in-form Valerio Gallo, who took win after win in the World Final to claim his first title. Team Toyota — Tomoaki Yamanaka, Igor Fraga, and Coque Lopez — did the same, and the winners (Toyota represented by Fraga) claimed their trophies at the FIA Prize Giving event.
There was still time for Porsche to reveal its Vision GT cover car for Gran Turismo 7 — the brand's first ever game-exclusive vehicle — and for the Gran Turismo series to enter its 25th year.
… and for 2022
We don't yet know what 2022 will bring, but with Gran Turismo 7, Assetto Corsa Competizione Next-Gen, GRID: Legends and Test Drive Unlimited: Solar Crown confirmed, the next Need for Speed and Forza Motorsport on the docket, and the regular releases in the WRC and F1 series all cued up, it's likely to be a bumper year for racing game fans.
See more articles on Year in Review.