Whew.
We have absolutely no fear of contradiction when we say that 2020 has been an extremely odd spin around the Sun. What started off as a year of tremendous promise descended into the most challenging 366 days globally for probably two generations.
The lows of 2020 will likely mean that few will look back on this year fondly, but there have been a good few highlights to brighten up the last 12 months too. We're taking a quick look at what 2020 has brought in this, our traditional end-of-year review.
January
Remember January? It seems like it was three years ago, but it started off the year in pretty positive fashion. For starters, we expanded our comprehensive guide to Gran Turismo, GTPEDIA, with an entire extra — and free — chapter covering the newest game in the GT series, Gran Turismo Sport.
The Gran Turismo news itself was exciting too. Polyphony Digital announced that the GT Sport World Tour would return for 2020, with a season-opening event on entirely new ground: Sydney, Australia. The 2018 champion, Igor Fraga, was busy making his mark on the Toyota Racing Series in New Zealand, ending January second overall behind team-mate Liam Lawson.
Given events later in 2020, a couple of racing drivers delivered possibly the worst takes of the year in January. Doug Coby and Brian Keselowski, who both race in high-level NASCAR events, took to social media to lambast esports. Coby's specific gripe was media days for esports teams, but both came down hard on the concept of those who "pretend" esports is "real". It didn't age well.
2019 had ended with both Microsoft and Sony's next consoles largely confirmed for 2020, and the news kept on coming. Sony took the huge step of revealing the PlayStation 5… logo at CES. We also heard that PlayStation family consoles had shipped some five billion games across the 25-year life of the brand, and Sony was building a car.
February
The year's shortest month proved to be one of the busiest.
Firstly Igor Fraga moved up a gear, winning his first TRS race as the month began. He'd go on to stand on the top step several more times including, crucially, the final race of the season. This was enough to crown Fraga as the champion, securing vital super license points. He'd also sign to race in FIA Formula Three, for the Charouz Racing System team.
While Fraga was winning, the GT Sport World Tour got underway with that Sydney event. It was a pretty spectacular affair, with a live audience, which saw Takuma Miyazono take his first live event win, and the BMW team win in the Manufacturer Series.
A GT Sport update in February proved a turning point in the game. After two years of solid support which almost doubled the original car list, the 1.56 update was the last (to date) to feature multiple new vehicles. Kazunori Yamauchi was also speaking about Gran Turismo's future in 240fps.
There was more news in February about PS5 and Xbox Series X. Sony updated the PlayStation website to include the PS5, but was yet to reveal anything major — and cancelled appearances at three major 2020 games shows. Microsoft, which was also keeping tech specs under wraps for now, was pondering if the PS5 was really a rival for the Series X at all…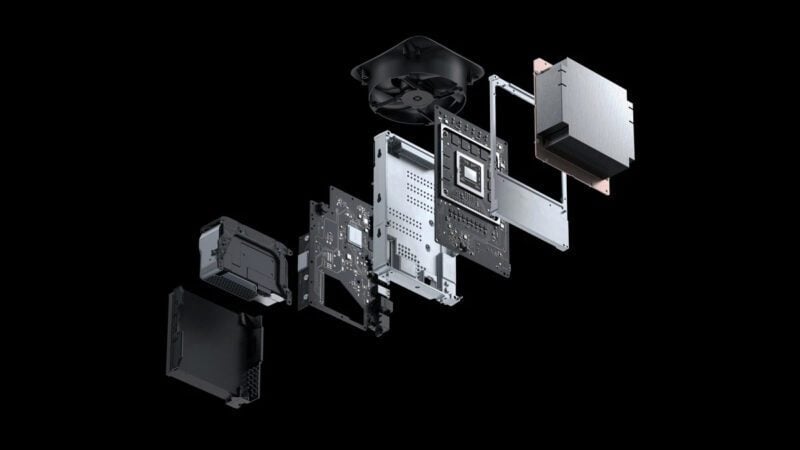 March
Fertilizer met fan in March, as the global situation turned for the worse. Restrictions on travel and gatherings meant that the real-world motorsport season stalled on the grid — even F1 cancelled its races, which of course also had an impact on Igor Fraga's F3 debut.
Up stepped esports. To fill in the entertainment gap, Formula One gathered as many of its pro drivers as possible, and invited guests from other walks of life, to stage Virtual Grands Prix. IndyCar, GT World Challenge, and even NASCAR — presumably to Coby and Keselowski's disgust — all joined in with virtual events to keep the fans engaged. 2020 became the year of esports, with races even shown on TV in the appropriate time slots.
Of course not everything esports was affected positively. The second GT Sport World Tour was supposed to take place at, and during, the Nurburgring 24 Hours. That race also met with cancellation, and so the World Tour did too.
With all of these online events, and people forced to stay home and game, Microsoft and Sony both experienced incredible server loads and both companies had to issue statements regarding the issues.
However we also got some good news from the brands too. Microsoft revealed just about everything on its new Series X console, while Sony was a little more coy with a fascinating tech presentation on the PS5… without actually revealing the console itself.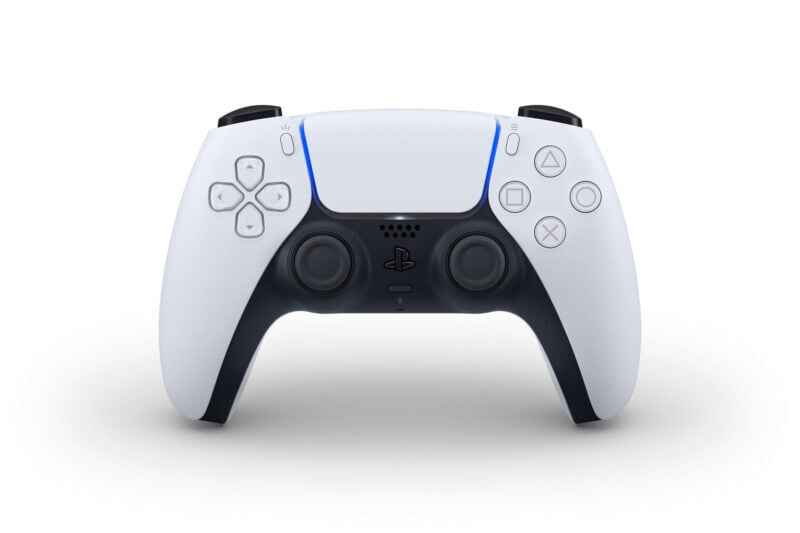 April
Esports naturally dominated April, and not entirely for the right reasons. Two different NASCAR drivers faced pretty stiff real-world consequences from their behavior in two separate incidents in virtual events on two consecutive weekends.
First up was Bubba Wallace, who rage-quit after an incident during a live, televised, official NASCAR esports event. This saw the driver lose his main sponsor, with the company's CEO comparing his behavior to that of a 13-year old boy. A week later, Kyle Larson one-upped Wallace by casually dropping a racial slur into a live-streamed voice chat. Larson ended up suspended by NASCAR and fired from his race seat as a result.
We also had confirmation that the entire GT Sport World Tour had met the same fate as the cancelled Nurburgring event. With no end in sight to global restrictions, it simply proved impossible for these live events to take place at all — though the online season would continue unaffected.
April did have some more positive news though. While Sony wasn't revealing its new console just yet, it would reveal the new controller. The DualSense promised to quite literally move the game on from the old DualShock line of controllers, it's pretty fair to say Sony wasn't kidding. Codemasters also revealed — a little ahead of schedule — F1 2020.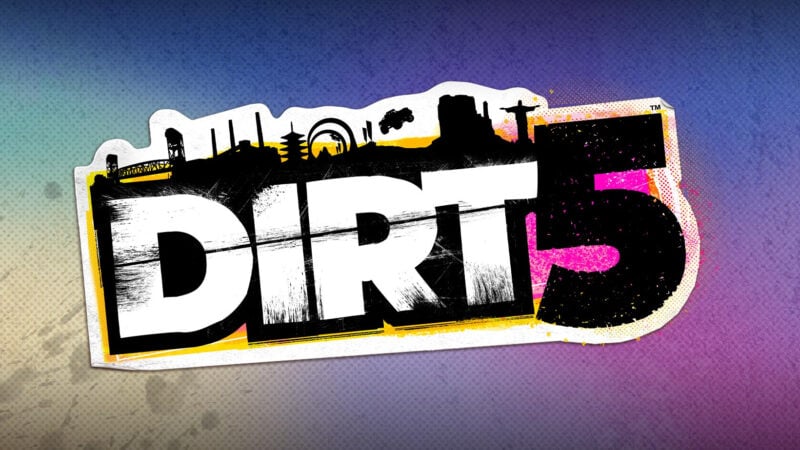 May
The esports controversies continued through May, with yet more bizarre antics from professional racing drivers. IndyCar was first, with two drivers deliberately crashing rivals in the season-ending, flagship race at Indianapolis.
Champion driver Simon Pagenaud destroyed Lando Norris's race in the closing stages, in apparent retribution for an incident he decided was Norris's fault, while perpetual loose cannon Santino Ferruci obliterated Oliver Askew within sight of the checkered flag. Oddly, despite both drivers appearing to tell two different stories about their intentions, neither faced any real-world sanctions as Bubba Wallace had in April.
Daniel Abt then produced the crown jewel of the year's virtual buffoonery in a virtual Formula E race. After slapping around the lower order of his fellow pro drivers all season, Abt appeared to be a different driver in a race at Berlin Tempelhof. Sadly that proved to be all too literal, as Abt wasn't driving at all. He'd hired Formula E esports driver Lorenz Hoerzing to pretend to be him in the race.
Formula E took a dim view and suspended Abt. Audi Sport, which provides his father's Abt race team with cars for Formula E, followed suit, and Hans-Jorgen Abt then sacked his own son as a result.
It was a good gaming month however. After F1 2020's reveal in April, Codemasters also revealed DIRT 5 in May. NASCAR Heat 5 also saw a May reveal, while Assetto Corsa Competizione became available for pre-order on consoles.
There were two further unexpected game reveals in May too. Slightly Mad Studios announced its Fast and Furious title, Crossroads, while BTCC champion Matt Neal appeared to accidentally reveal a new game based on the series was in development — though at the time it wasn't clear who would be behind it.
June
While May seemed busy, June had it beat with two of the biggest news items this year… both coming from the same event.
During a games reveal on June 11, Sony confirmed Gran Turismo 7 was on its way to PS5. It's a title we've heard a lot about in the previous few months, and the trailer covered off most of the rumors. One big point though was that Trial Mountain would return, albeit in a new configuration.
Handily, in anticipation, we'd already opened our new Gran Turismo 7 forum, and the game's reveal gave us the opportunity to launch our new Guides feature – with GT7 first on the list, of course.
That games reveal stream revealed a bit more than games too. Slipped in right at the end, Sony took the cover off the PS5… or rather both PS5s. As well as the traditional console, the PlayStation 5 would ship with a digital-only version for the first time.
GT7 wasn't June's only big racing game reveal though. The busy folks at SMS also revealed Project CARS 3, set to arrive a good deal sooner — in fact over the summer. However some design decisions for the game proved divisive, as demonstrated when a developer blog post stated that the game would have no pit stops.
There was also a very, very brief tease of a new Need for Speed game from EA, while the previous one — 2019's Heat — got its very last update after just seven months on sale, adding cross-platform play.
July
Not to be outdone, Microsoft revealed the next Forza Motorsport game in July. While many were expecting it to be Forza Motorsport 8, the game will actually bear the name Forza Motorsport — though it's still not clear when it will be available.
Two more games saw a July reveal, both blasts from the past. Firstly Nacon, somewhat surprisingly, announced it was developing a new title in the Test Drive Unlimited series, called Solar Crown (somewhat unwisely; the astronomical term for a solar crown is "corona"). Motorsport Games then confirmed what Matt Neal had mentioned earlier in the year — it was the developer behind the new BTCC game, with an anticipated 2022 launch.
Speaking of launches, the UK's Official PlayStation Magazine got tongues wagging when it flagged Gran Turismo 7 as a "launch window" title for the PlayStation 5. Exactly what that means is still open to interpretation…
As real-world motorsport started to get underway again, Igor Fraga finally got his chance to race in FIA Formula 3. Things didn't entirely go to plan however, with the Charouz team's three cars all appearing to be off the pace and not all that reliable either.
August
The transition from generation to generation can be expensive for racing game fans, so it was good news in August when Sony noted that any officially supported PlayStation 4 peripheral would continue to enjoy support on PlayStation 5. That means that any wheel you have which works on PS4 will work on PS5.
With that in mind, Logitech quickly announced an upgraded version of its G29/G920 wheel, the G923. We reviewed it later that month and found it a decent update — and a marked step up from the G920 particularly.
Meanwhile Microsoft announced that the Xbox Series X would launch in November 2020, and seemed to accidentally reveal a second console by the name of Xbox Series S.
After battling with an underperforming car, Igor Fraga finally scored his first Formula 3 point (and the team's first of the season) at Silverstone. We got a chance to speak with him about his year so far during August too.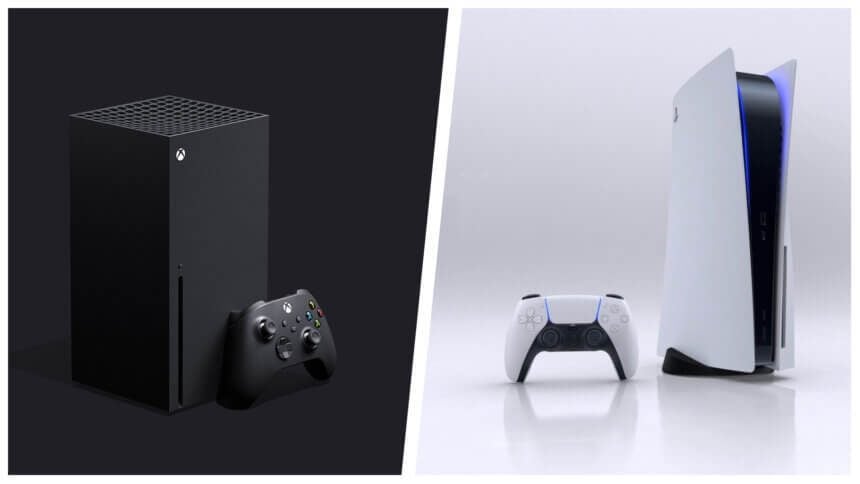 September
Fans finally got the information they were waiting for in September, with both Microsoft and Sony going public with their next-gen console prices and launch dates. Unsurprisingly, given the relatively similar hardware and performance, the two were pretty similar.
Microsoft went first, announcing the Xbox Series X for a global November 10 launch, at $499. Sony followed shortly after, confirming the PlayStation 5 for a two-stage launch on November 12 and 19, also at $499. The Digital version would be some $100 cheaper, at $399.
However, Microsoft also officially revealed — and it wasn't exactly a massive secret — the Xbox Series S at last. Essentially a less powerful Series X for those who have no need of 4K graphics, the Series S would launch at $299.
Gran Turismo fans could be forgiven for some optimism when it transpired in September that Polyphony Digital has fully embraced outsourcing of vehicle modeling, and potentially cut the time required per car in half. It didn't translate to GT7 being a launch-day title for the PS5 though.
Igor Fraga's trials with Charouz came to a head in September too. Fraga was due to switch to Hitech GP for the final race of the season, but this move was blocked by the Czech team for reasons best known only to themselves.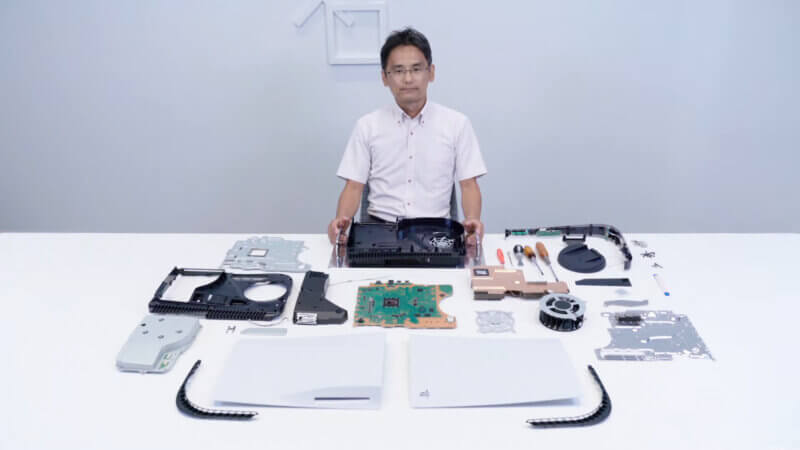 October
There was more PlayStation 5 news in October, starting with a full system teardown video. Among other things, that revealed options for expanding the console storage, with a multi-fit SSD slot — though Sony has yet to detail what SSDs the PS5 will support.
Later in the month, Sony also revealed how the PS5's backwards compatibility would work. Ultimately the console would support almost any PS4 title — including Gran Turismo Sport — with a literal handful of niche exceptions.
Gran Turismo 7 featured prominently in the console's advertising this month too, appearing in the official launch video, and slated as "coming soon" on social media.
Igor Fraga did finally get his hands on his new Hitech car, with post-season tests in Barcelona and Jerez — both of which ended with the Brazilian at the sharp end at last!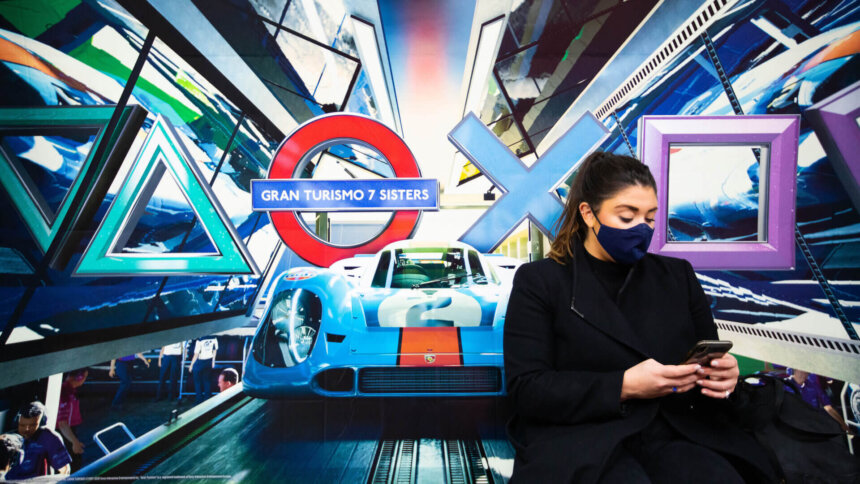 November
November was of course the climax of the next-gen console hype. Both consoles launched mid-month, with both claiming record sales — though as-yet neither Microsoft nor Sony has published official sales figures.
Once again, Gran Turismo featured in Sony's official launch material. That included an impressive stunt which saw the PlayStation 5 take over the London Underground, with the Seven Sisters station temporarily renamed to "Gran Turismo Seven Sisters". Sony finally produced a launch date of sorts too, settling on the "first half of 2021" — although it's both walked that back and reconfirmed it more recently.
Without the World Tour live events, the GT Sport FIA Online Championship finals became online only, and November saw the regional finals take place. For the first time there was female representation at this level, with Emily Jones racing for Australia in the ASOC regional final.
These events saw Coque Lopez win the EMEA region, Adriano Carrazza win in the Americas region, and Takuma Miyazono win in ASOC, with 16 players in total qualifying for December's world final.
December
Probably the biggest single bit of gaming news this month — even making mainstream headlines — involved F1, DIRT, and GRID developer Codemasters. After a bid from Take-Two in November looked set to make Codies part of the same family as Grand Theft Auto, EA came in with a giant, $1.2 billion offer. The Codemasters board accepted, and the deal should conclude in early 2021.
Japan's Takuma Miyazono proved he was 2020's in-form Gran Turismo driver with a clean sweep of the official events. Miyazono added the Toyota GR Supra GT Cup, the Manufacturer Series with Subaru, and the Nations Cup titles to his ASOC and Sydney wins. Yet he still doesn't think he's the best GT player in the world…
Oddly, given the recent relative quietness on the Gran Turismo Sport front, Jaguar chose December to reveal its second Vision GT concept. At the moment it's not clear if this will come to GT Sport or to GT7, but it will arrive in-game in 2021.
We got the chance of a sneak preview of a new game feature for Forza Horizon 4 in December. The Super7 game mode adds a course creator of sorts to the open-world racer, with players able to place obstacles and set challenges for each other.
Just to round out what has been a truly odd year, we also got the first fast-food console in December. Kentucky Fried Chicken — or KFC — revealed the KFConsole, a games machine with a special drawer to keep your fried chicken warm while you play.
As you can tell, it's been a pretty action-packed gaming year, despite the best efforts of reality to intrude. With a new Gran Turismo game possibly on the cards, 2021 could be an absolute banger.
See more articles on Year in Review.